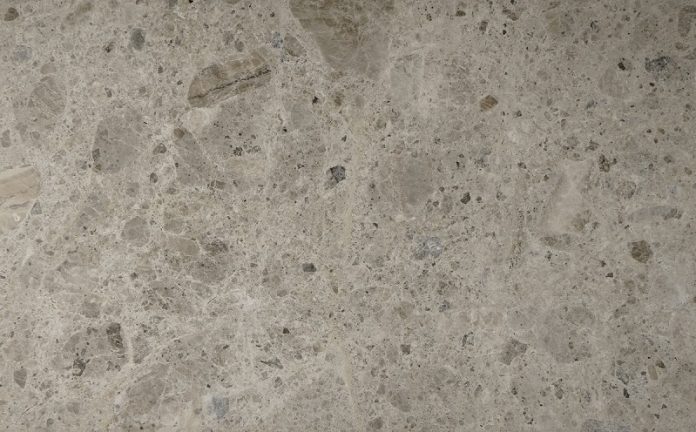 Stonetech, a pioneer in the natural stone-processing field, presents its new marble, Ionian Terrazzo.
The company, recognizing the need for new designs and aiming to offer high-quality products, introduces a new, unique marble in its collection, also available through the e-showroom, stonetechb2b.com. Ionian Terrazzo is quarried in Greece and features a surface with beige and grey colours and bold designs reminiscent of natural terrazzo.
It is ideal for indoor and outdoor applications and suitable for multiple other applications, including bathrooms, kitchens, floors, pools, and additional finishes. The usual treatments for this surfaces are polished, honed, sandblasted, antique, and hammered.
Professionals in the industry can purchase Ionian Terrazzo in blocks, slabs, and cut to size dimensions.