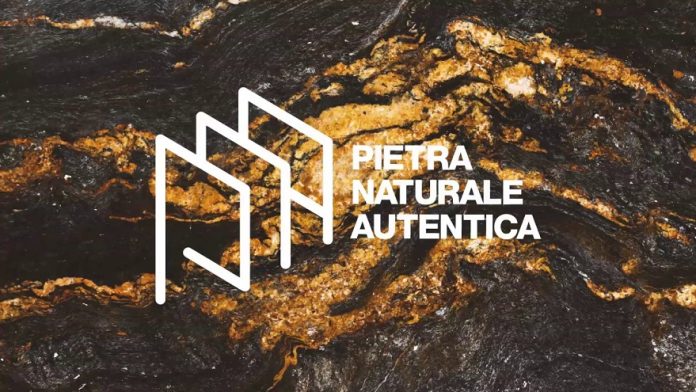 On the occasion of Fuorisalone 2023 PNA network presents 'WE ARE NATURE': an installation at Superstudio Più which, between emotion and imaging technology, enhances the sustainability of authentic natural stone and emphasizes the original force that bonds it with man
On the occasion of the next edition of Milan Design Week, the PNA network – Pietra
Naturale Autentica – will be at Superstudio Più with an exhibition project that, once again, aims to enhance the already-existing bond between natural stone and sustainability.
Following the launch of the Pietra Naturale Autentica Manifesto of Sustainability, "NaturallySustainable," at Marmo+Mac 2022', the PNA business Network, with its participation inFuorisalone 2023 and the 'We are Nature', Campaign, continues in the virtuous sector ofnatural stone sustainability.
Our presence at the international Design Week fair also gives us the opportunity to promotethe study that thePNA Network commissioned to the Polytechnic University of Turin,with the aim of analysing the production chain from an environmental perspectiveand quantifying the average environmental impact of natural Italian stones usingthe Life Cycle Assessment (LCA) methodology.
The concept of the installation revolves around the idea that stone belongs to man as muchas man belongs to stone:the reciprocity of this relationship lies in the fundamentalvalues of respect, conscious use and sustainability.
Not only has history always represented our roots, it is also our greatest source ofinspiration: looking back through time at the fundamental milestones of this long journey wediscover a sense of authentic and profound belonging which sees man and stone united.
Therefore it is only by starting from our origins that we can imagine a more sustainablefuture. Thanks to increased awareness and the need to use this precious resourcerespectfully and consciously, sustainability intended as the naturalness of the man-stonerelationship is the pillar on which to build a path of consistent innovation with the need toimagine a future that is not only better but also possible, strengthening that ancient bond atthe root.
The Where, How and When of 'WE ARE NATURE'
Superstudiopiù – Via Tortona 27
Central Point – Stand no.17
VIP & Press Preview: 17 April – from 3 pm. to 8 pm.
18-22 April: from 11.00 am. to 9 pm.
23 April: from 11.00 am. to 6 pm.