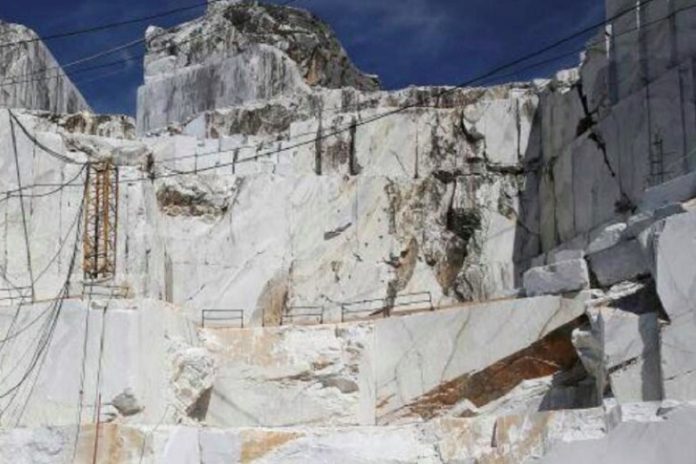 Mexico is a market of interest to all suppliers of processed marbles and granites worldwide. Imports over the last decade have been relatively high but have shown several upward and downward fluctuations.
Between the two materials, imports of processed granites have consistently surpassed those of processed marbles. The pandemic outbreak has led to a sharp increase in processed granite imports, with 2022 recording the highest-ever value and average price per tonne. On the other hand, despite a substantial increase in 2021, imports of processed marble declined in 2022 to reach multi-year lows. 
Focusing on the import trend between 2021-2022, the table below shows the changes in value, quantity, and average price per tonne of the two materials.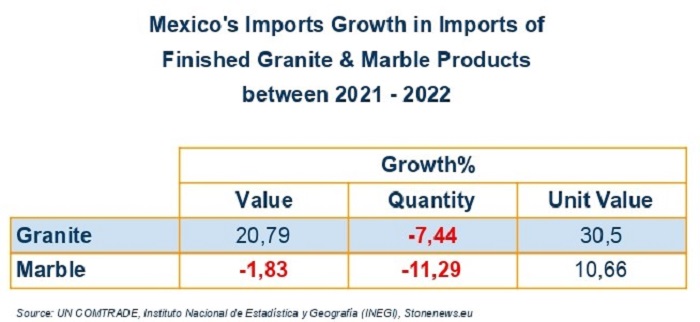 Brazil is Mexico's primary source of processed granites, with only small amounts imported from India and China. Italy dominates as the primary supplier country of processed marble, with Spain following closely, while Turkey and Greece also contribute significantly to imports.
*Due to consistent data flow, statistics may alter during the year
For more statistics contact [email protected]