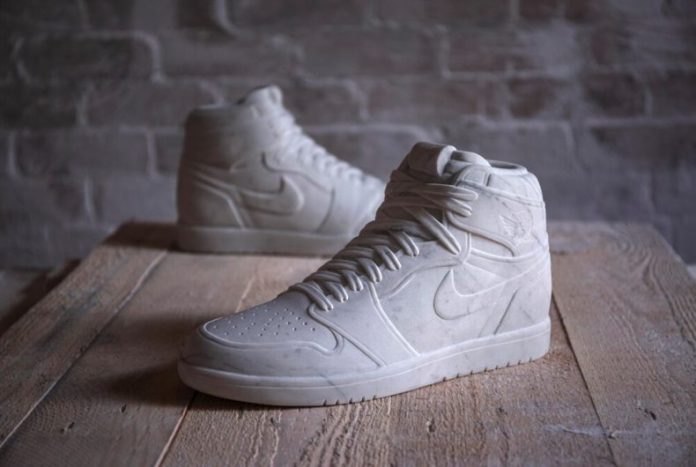 Alasdair Thomson is a Scottish artist, trained first at the University of Edinburgh where he graduated in Art History, and then at the Building School of Siena where he specialised in sculpture.
Alasdair works and moulds marble, almost always from Carrara, to his liking, reproducing clothing and above all sneakers.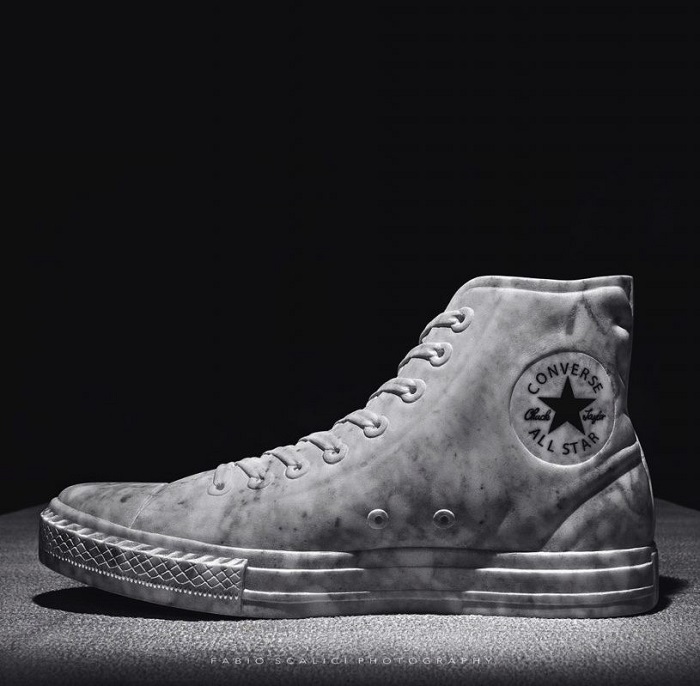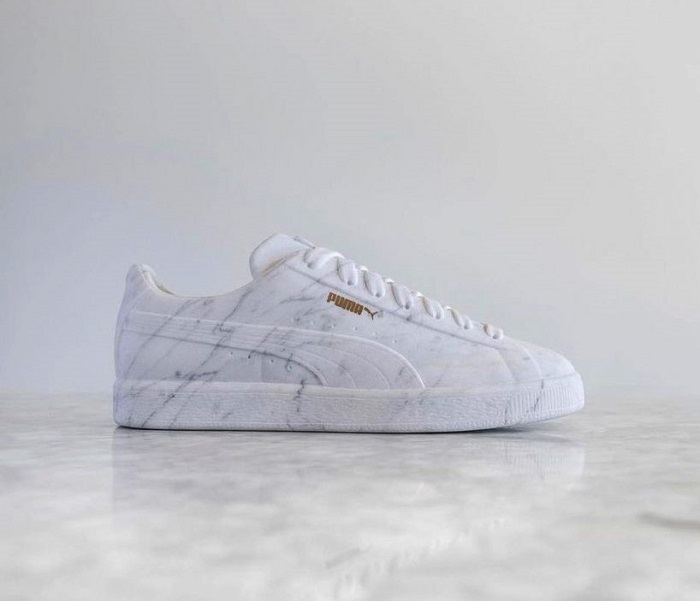 From the Puma Suede to the Air Max, from the KAWS x Air Jordan IV to the Jordan 11 and the evergreen Converse Chuck Taylor All Star. Each shoe is sculpted by hand, paying attention to every little detail: sometimes we even see the creases created on the top of the shoe as we walk.
Alasdair Thomson has the ability to make marble look as soft as the canvas and leather used for shoes, creating an illusion that makes us want to touch his creations.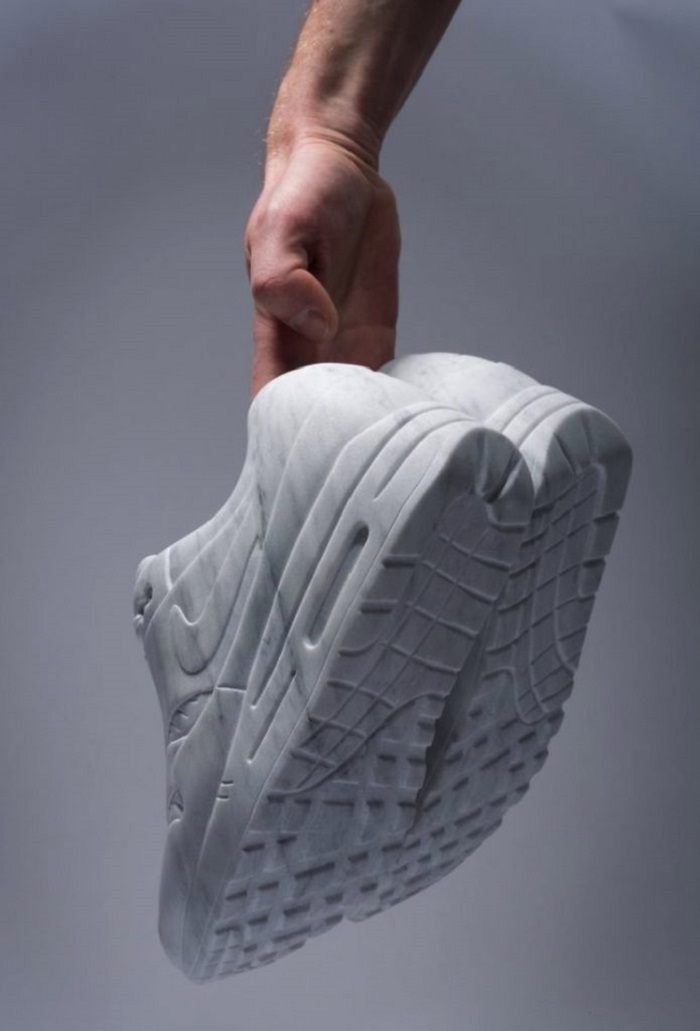 Source: www.collater.al