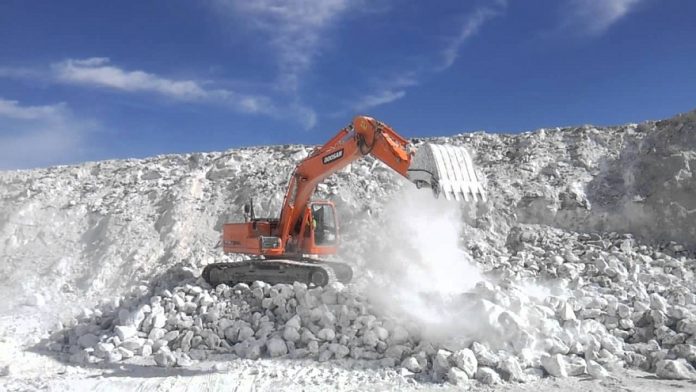 Algeria will stop imports of marble in the next two years, thanks to the effective exploitation of domestic production. This was stated by Algerian Minister of Industry and Mining, Yousef Yousfi, quoted by the newspaper "Echourouk". "Algeria has enormous potentials, which have not been exploited to cover the needs of the internal market," said the minister. Yousfi noted that the strategy adopted so far has helped to maintain marble imports, an "unreasonable" measure according to the minister.
In 2017, Algeria's marble imports costed the country more than 63.7 million US dollars in total. The table below shows the value of Algeria's marble imports in each HS Code related.

As shown at the table, Algeria imports mostly raw marble products and specifically blocks and slabs related to HS Code 251512 with total value of 30.33 million US dollars. Finished marble products under HS Code 680221 come second with total value of 23.35 million US dollars, followed by HS Code 680291 with total value of 8.02 million US dollars.
The countries of origin of the marble imported to Algeria in 2017 differ according to the kind of marble product and the HS Code they fall under. Marble products of HS Code 251512 come mostly from Italy (48.2%), with Greece (27.0%) coming second and Portugal (8.7%) third.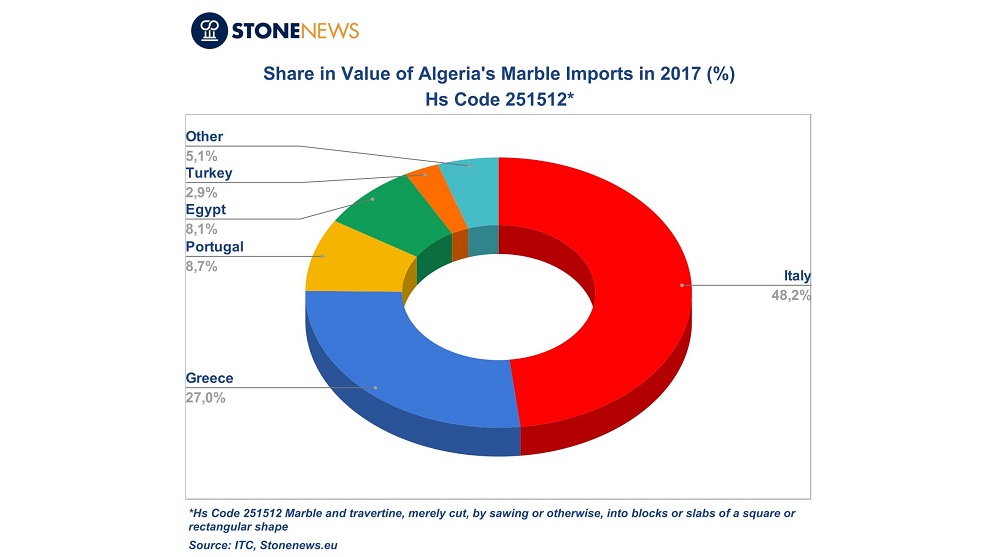 Moreover, Italy is also in the first place as for imports of marble products under HS Code 680221, achieving 52,4%. China comes second with 13.5% and Turkey is in the third place with 10.6%.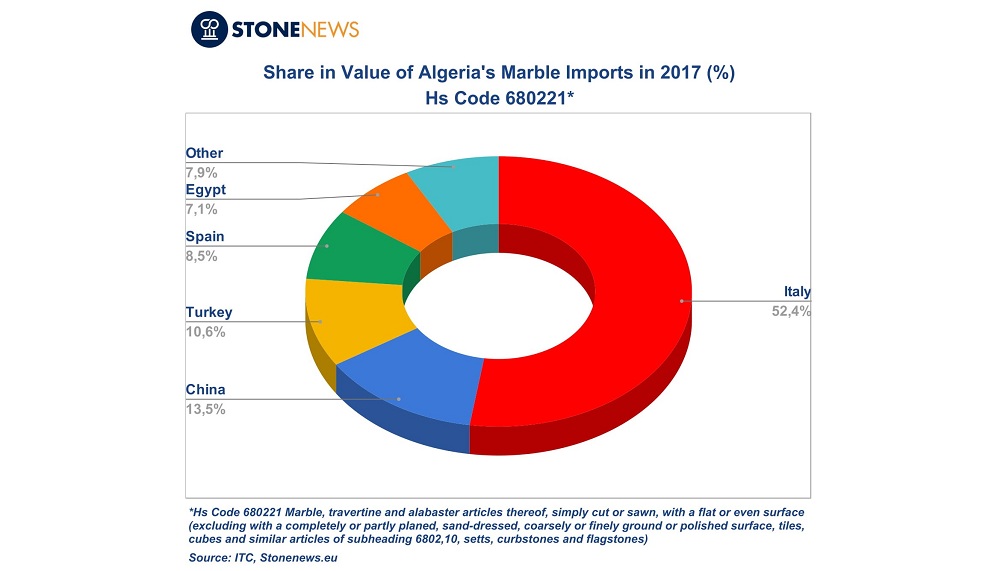 Things get different when it comes for marble products under HS Code 680291. Spain is the leading exporting country to Algeria, getting 40.4%  out of total 680291 imports to Algeria. It's a draw for Egypt and Greece with 18.2% each.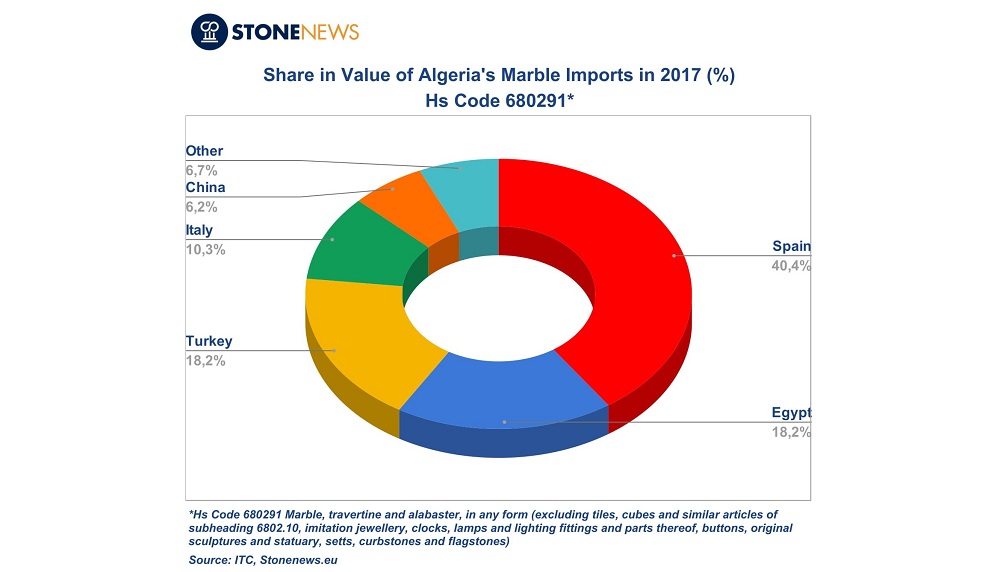 Source: agenzianova.com, Stonenews.eu, ITC