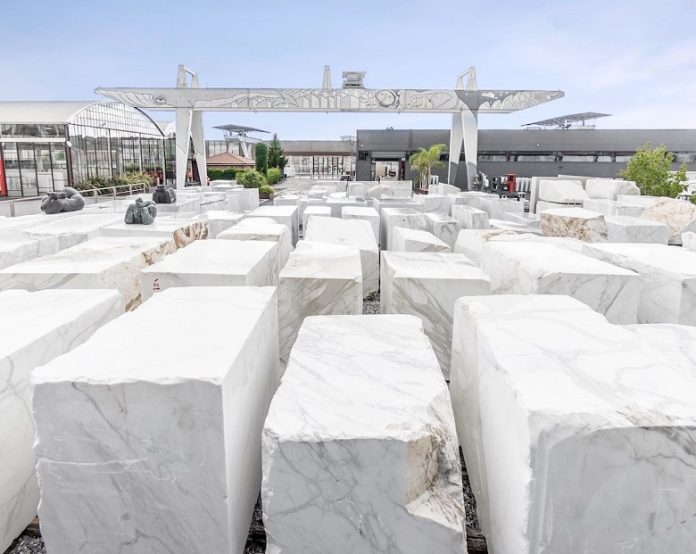 Franchi Umberto Marmi Spa and BNL BNP Paribas announce that they have launched a collaboration that aims at activating synergies to benefit companies in the Carrara marble supply chain. The initiative is part of BNL BNP Paribas' "Made in Italy Excellence Development Programme" and aims to support the relaunch of the local economy.
Franchi Umberto Marmi is a company with an international position in the processing and marketing of Carrara marble and is listed on Euronext Growth Milan. Under the terms of the agreement, Franchi Umberto Marmi and BNL will work together to identify companies in the marble sector that stand out for their production and managerial skills and expertise, allowing them to access financial support on particularly competitive terms.
The initiative aims at the Carrara area and its development. An area characterised by small and medium-sized enterprises excelling in their markets, with specialised skills of high added value and strategic for the sector and the country.
BNL BNP Paribas' role will be to contact suppliers and companies connected to the marble supply chain to support them financially. This will be done through an offer of credit services on favourable terms, products to support export and opening up to international markets through the BNP Paribas Group's global network.
Solutions can range from short, medium and long-term financing to specific instruments such as reverse factoring. In addition, the Bank's support will not be limited to providing financial services to support businesses but will include specific products aimed at accompanying companies in their energy efficiency processes, supporting their ecological transition and reducing their environmental impact, with positive repercussions on the local community as well.
Source: www.e-duesse.it