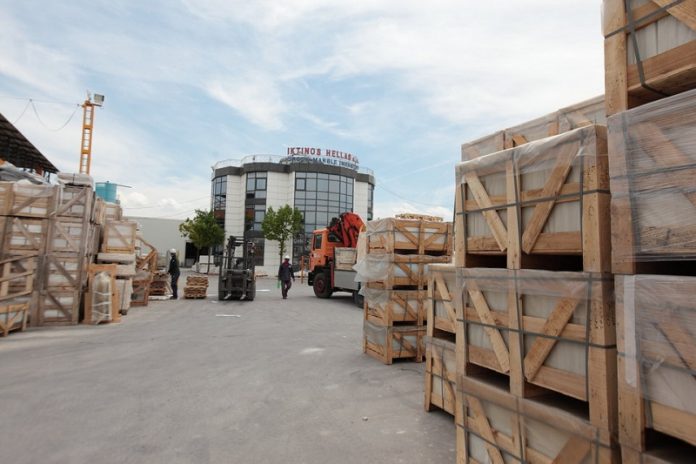 A 12% turnover increase is estimated for this year emphasising on finished marbles
The assessment of the US – China trade war seems to be positive for the marble industry IKtinos Hellas S.A., as Greek marble gains more value in the American market, with even increased gross profit margins for the finished ones.
U.S.A. was the 1st destination of Greek marbles accounting 15.86% in 2017, followed by United Arab Emirates in the second place with 11.65%. While China absorbs 84.7% of Greek raw marble, Greece holds only 11.33% of the world's gross marble exports.
According to Julia Chaida, the executive vice president of Iktinos Hellas S.A., the company's strategy is to reduce sales to China, which currently reach 44.31% of their turnover, seeking new markets. Hong Kong follows with 12.4%. Moreover, the extroversion of the company is an important pillar of development, with 95% of its turnover coming from export activity in 90 countries.
The sale of the licensed tourist project in Crete is also expected to increase profits, through Latlirus Ltd's subsidiary, which includes a 5-star hotel, a thalassotherapy center, a marina of tourist boats, a golf course, a conference center and two residential areas with 300 villas. According to Ms. Haidas, Iktinos Hellas is in talks with a foreign fund with a strong financial surface, with the sale being considered as an event in 2019. The price will go above 30 million euros, while the cost of the project was 14 million.
Source: bankingnews.gr, reporter.gr