BIRROS Hellenic Marble Group, the group of companies of Mr. Ioannis Birros, is once again this year giving a dynamic presence at one of the largest exhibitions in the industry, MARMOMAC 2023.
The company participates in the exhibition with the collection of white marbles of the BIRROS HMG family, which includes Danae Venus Dea, Danae Galaxy Neon, Danae Bianco Gala, Pirgon Alas, Pirgon Mist, Pirgon Nivatus, Dias Cielo, Dias Arabescato and Dias Wavy.
In addition, the company will also present new additions to its Albanian acquisitions, Pelagonia Beige, Ceppo Rosso and Camouflage.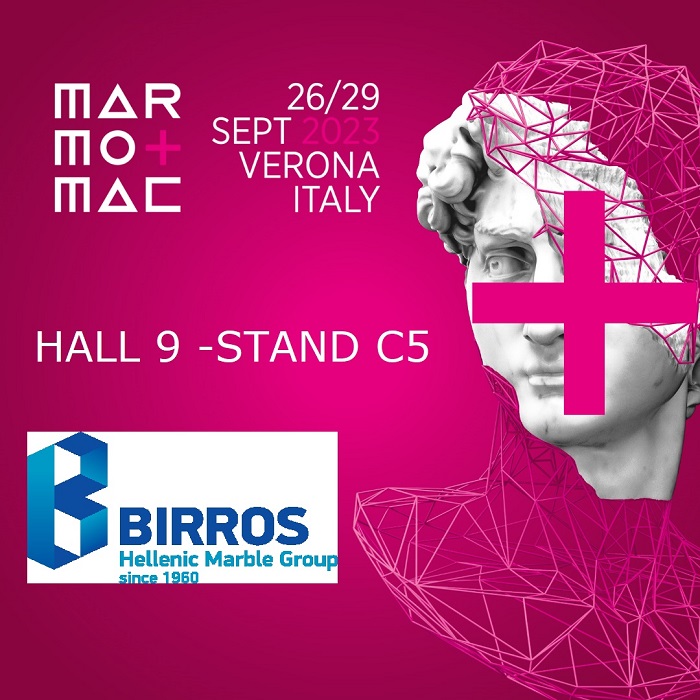 Visitors to the exhibition will have the opportunity to see the company's products at HALL 9 STAND C5 from 26 to 29 September 2023.