Moschou S.A., a leading Greek marble company, is thrilled to announce its 33rd consecutive participation at Marmomac, a prestigious event in the marble industry. Marble enthusiasts and industry professionals are invited to join Moschou S.A. on this exciting marble journey at Marmomac 2023, scheduled to take place from September 26 to September 29, 2023. The company's booth will be located at Hall: 9, Stand: D8.
In the marble sector, few names carry the weight of prestige and trust as Moschou S.A. With an impressive legacy of 42 years in the field, it remains a family-led enterprise, now guided by the second generation. It skillfully merges a rich tradition with innovative practices, staying firmly rooted in its values while adapting to the ever-evolving industry demands. With its extensive history and deep expertise, Moschou S.A. is recognized as a trustworthy and reliable partner in the marble industry. The company provides comprehensive support to its customers, ensuring the successful completion of projects within specified deadlines.
Moschou S.A. specializes in the complete spectrum of activities related to marble, including extraction, processing, and trading. A crucial element contributing to the company's success is its extensive worldwide network. Apart from its own quarries, the company has strategically collaborated with manufacturers and quarry proprietors across the globe, guaranteeing a broad selection of natural stone options, with continuous availability, and timely delivery. From unprocessed blocks to refined slabs and finished tiles Moschou's product range is extensive and encompasses a diverse array of top-grade marbles. Moschou's commitment to excellence ensures that every piece of marble adheres to the highest quality standards.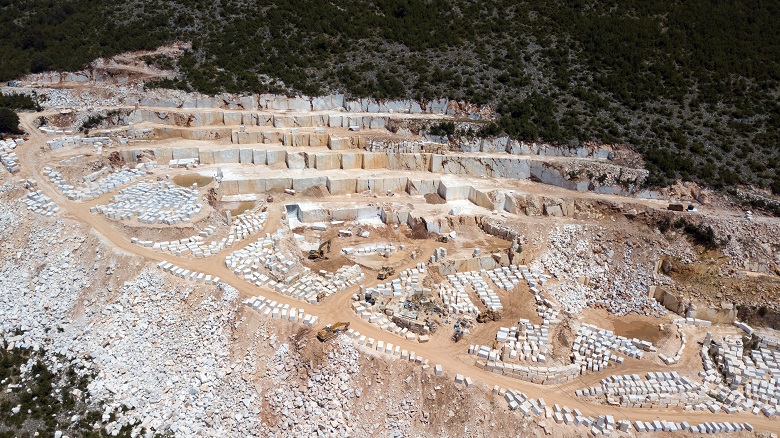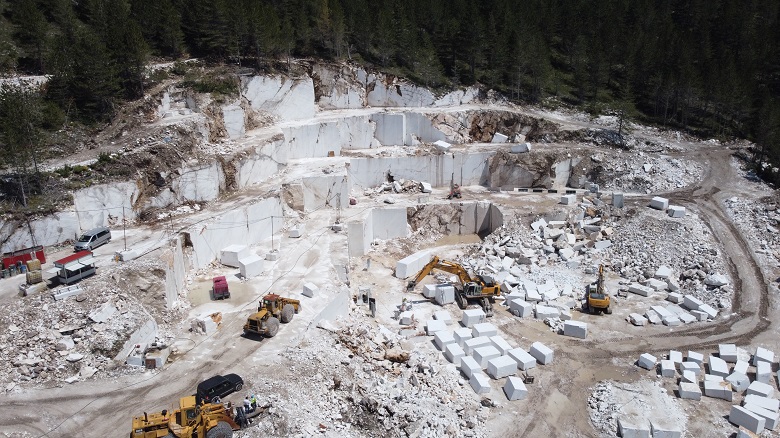 Its dedication to excellence in marble processing has driven it towards significant vertical integration in recent years. With exports constituting over 90% of its sales, Moschou S.A. has established a formidable presence in more than 100 countries worldwide. Its success story is a testament to its outward-looking perspective, technical proficiency, and continuous investments.
Moschou S.A.'s core strength resides in its holistic approach and profound expertise spanning the entire marble production process. A thorough understanding of the raw material is crucial in the selection of a natural stone. This comprehensive perspective enables the company to offer continuous support to its customers throughout every phase of their projects. From the careful selection of the ideal marble, taking into account both technical and aesthetic factors, to the creation of customized marble solutions, Moschou S.A. employs highly skilled, and specialized technicians.
A recent highpoint in Moschou S.A.'s portfolio was its appointment as the trusted marble partner for the Aston Martin Residences project in Miami, Florida. This impressive tower, featuring 66 floors dressed with exquisite Greek marble, currently stands as the second tallest building in Miami, making it a true masterpiece of architectural design. Crafted with passion, imagination, and meticulous attention to every detail, this iconic 2.5-year project establishes a new global standard in luxury residential design.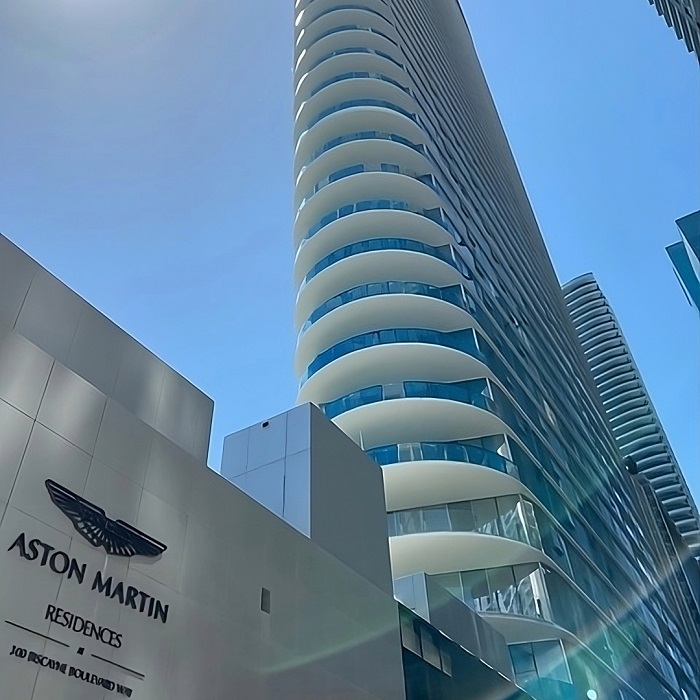 For those seeking further insights into Moschou S.A. and its latest developments, interested parties are encouraged to reach out to the company through the following channels:
• Phone: +302393021013
• Email: [email protected]
• Website: www.moschou.com
Visitors are invited to join Moschou S.A. at Marmomac 2023 as the company embarks on another chapter in its marble journey, celebrating tradition, innovation, and excellence in every marble creation.