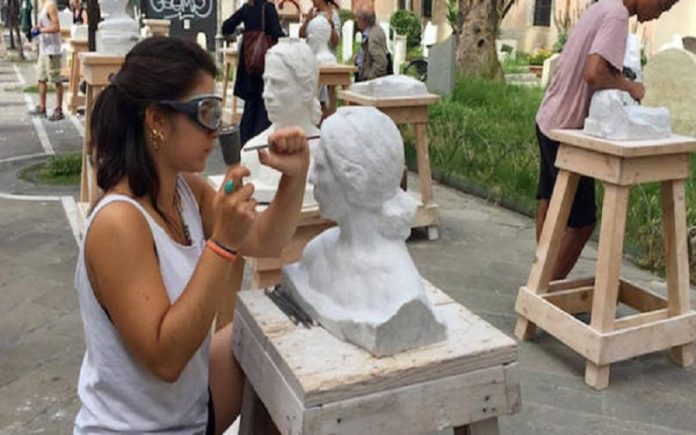 From 18 to 26 July, Michelangelo's favorite city of marble hosts the fourth edition of "White Carrara Downtown", the event dedicated to the artistic, cultural and culinary excellence of the Tuscan city organized by Internazionale Marmi e Macchine CarraraFiere Spa with institutional partner the Municipality of Carrara.
The exhibition highlights, starting from its famous marble, the cultural identity of Carrara and its people through an urban museum itinerary characterized by places of art, installations, exhibitions, ateliers open to the public, theater, opera, food and wine.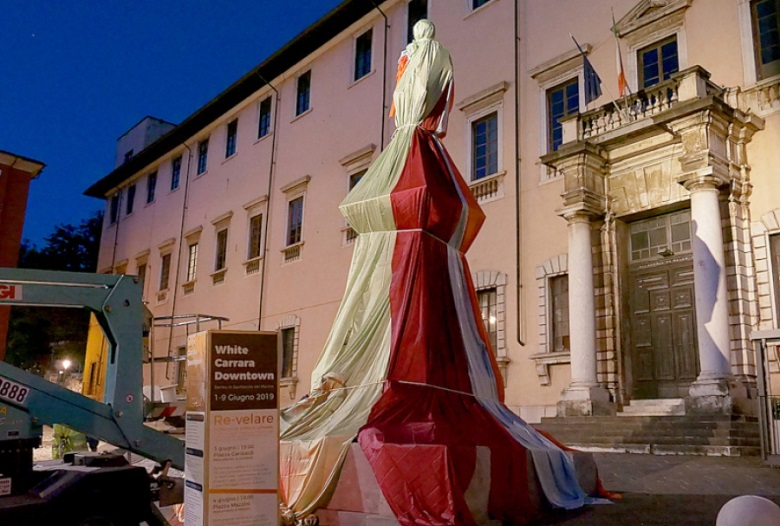 During the festival, visitors will have the chance to explore the territory through guided and thematic itineraries. The cultural walks by IMM will reveal the secrets of the city by promoting a different way of doing culture, discovering the alleys of the historic center through a narrative voice aiming to illustrate the most unusual aspects of monuments, views, public and private spaces that evoke history and traditions.
There will also be guided off-road tours in order to discover the incredible marble basins excavated for over two thousand years that make Carrara an exclusive destination in the world and a bike tour departing from the city to the quarries. Carrara wants to start again after the long lockdown focusing on hospitality and participation, it will be that of its precious historic buildings, galleries and art shops, of the most significant squares and public spaces, from Piazza Alberica to Piazza delle Erbe, from Piazza Battisti to Piazza Mazzini. The historic center will be enriched every evening, from 18:00 onwards, by over fifty works, installations and artistic performances.
White Carrara Downtown  was born as a "diffused exhibition" (the first in Italy of this kind), the natural evolution of Marmotec, aimed at enhancing the productive, industrial, cultural and artistic potential of the Apuan stone district. The event promotes Carrara cultural identity and celebrates its millenary know how, attracting visitors from all over Italy and abroad as well as international industry players, designers, architects, who continue to be inspired by Carrara white gold.
Source: www.stamptoscana.it