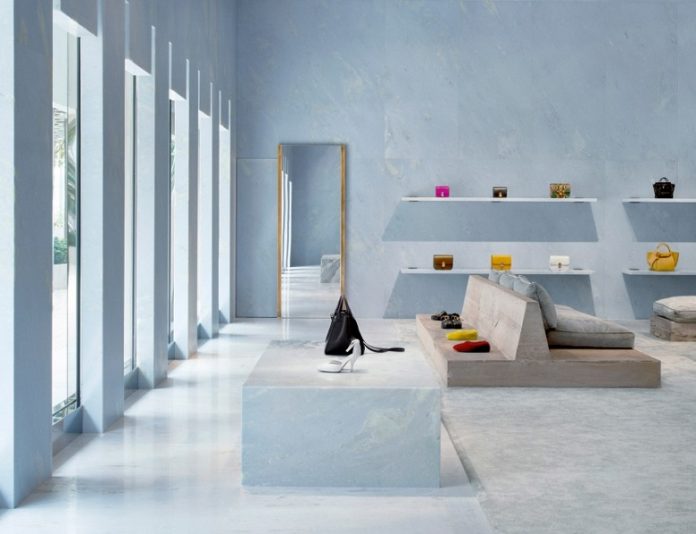 Two floors of sky-blue marble and pyramidal forms
Blue marble and pyramidal forms appear throughout luxury fashion label Céline's flagship store in Miami, which has been designed by Swiss practice Valerio Olgiati.
The two-storey shop is located in the city's design district, joining a roster of high-end fashion brands including Gucci, Tom Ford, and Louis Vuitton.
Céline already has branches in New York and Beverly Hills. For the design of its third store in the US the fashion label tasked Valerio Olgiati with designing a space that could house its ready-to-wear and accessories collections in full.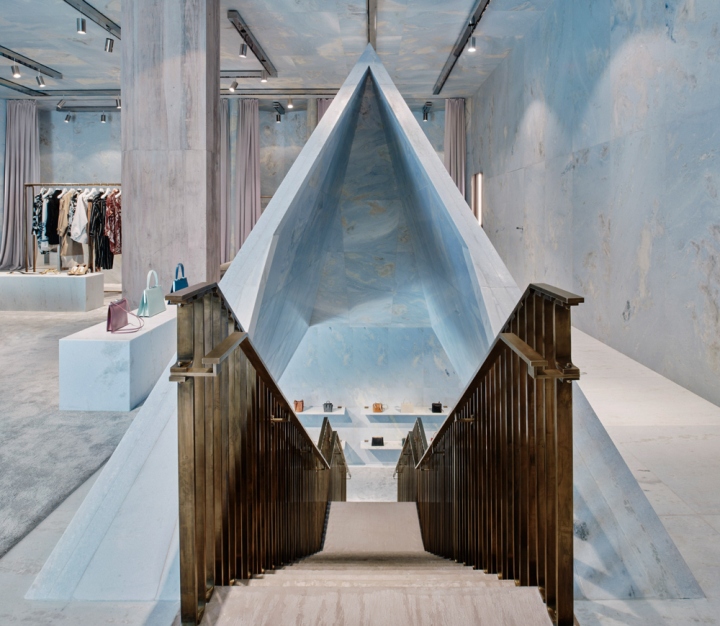 Left with a largely open brief, the studio decided to deck out the store's facade, walls and floors in Brazilian Pinta Verde marble..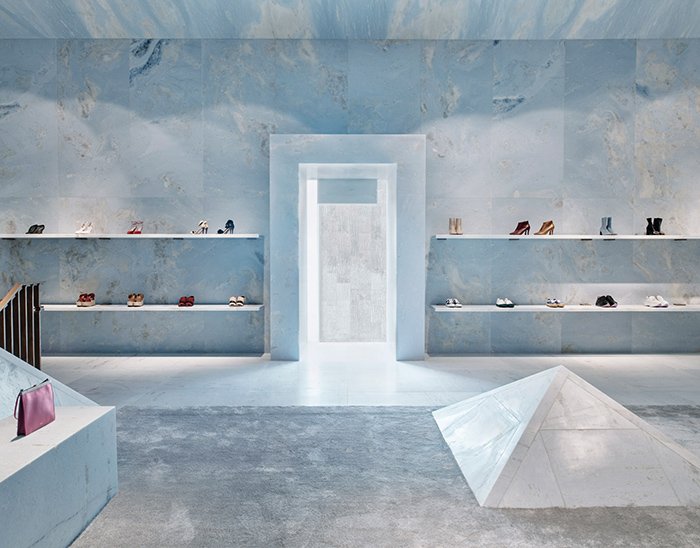 Inspired by the material's unique blue-green patina, they wanted to create a "place where an internal universe can be imagined."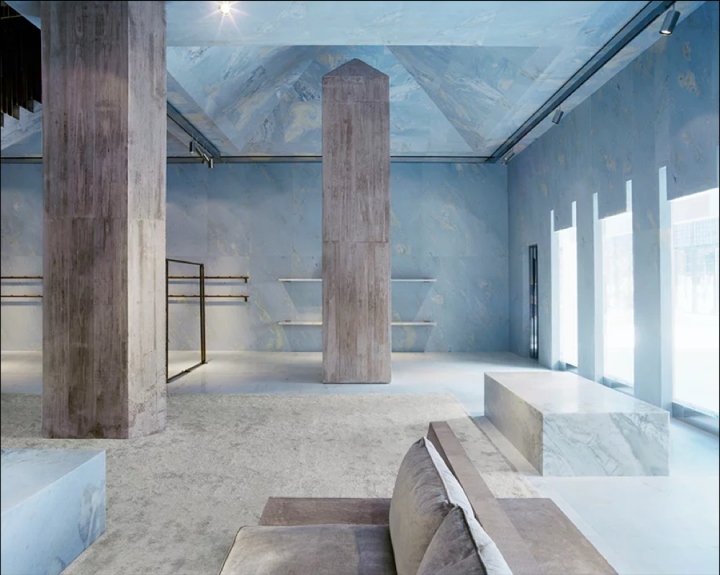 The architects cut away parts of the basement's ceiling to insert two pyramid-shaped volumes, which burst through into the shop's ground floor – one forms a stairway, while the other accommodates the peaked top of a chunky concrete column.
Source: www.in.gr