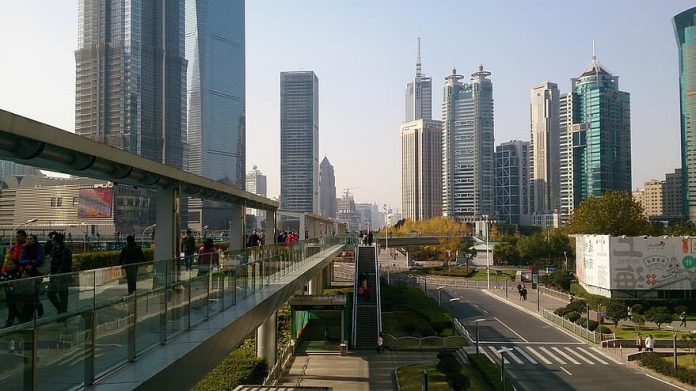 China reported GDP growth for 2022 that beat expectations as December retail sales came in far better than projected.
GDP grew by 3% in 2022, the National Bureau of Statistics said Tuesday. That was better than the 2.8% forecast in a Reuters' poll. The GDP growth number did miss the official target of around 5.5% set in March. In 2021, China's growth had rebounded by 8.4% from just 2.2% growth in 2020.
Fourth-quarter GDP rose by 2.9%, beating expectations from the Reuters' poll of 1.8% growth.
Kang Yi, director of the National Bureau of Statistics, cast China's 3% growth as "relatively fast" in light of unexpected situations and in contrast to Germany, the U.S. and Japan.
However, he said the global trade situation was not optimistic, and that the world economy may face stagflation.
"Businesses still face many difficulties in production and operation, scientific and technological innovation is not strong enough, and people still have considerable difficulties in employment," Kang said in Mandarin, translated by CNBC. "We still need to make strenuous efforts to promote overall economic improvement."
Kang said he expected real estate would not drag down growth in 2023 as much as it did in 2022. He also said he expects consumer prices will overall be stable in 2023 and that there's no basis for a major increase.
Looking ahead to this year, JLL's Bruce Pang expects support for the property market and the ability of people to move freely will help retail sales recover to 8% growth by the fourth quarter.
Source: www.cnbc.com