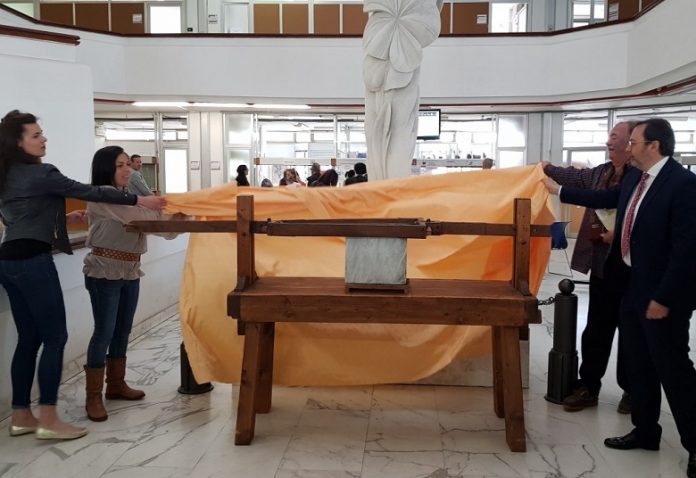 The work will be kept at the Science Museum of Milan
Thanks to a drawing found in Leonardo Da Vinci's "Codex Atlanticus", the largest collection of Tuscan genius manuscripts currently kept in the vault of the Ambrosian library in Milan, Professor Brunello Pucci succeeded in reproducing the so-called "cutting the stones machine ", a sort of frame for the marble composed of a large workbench and a bench that the worker had to move back and forth to cut the block into slabs.
The work produced in a couple of months by Professor Pucci in 2010 was exhibited at the Shanghai Universal Exposition, the Verona Fair and inside the Carrara Chamber of Commerce. Now, on the occasion of the celebrations of the 500th anniversary of Leonardo's death, the work will be exhibited on the first floor of the civic building, where it will remain for about a month.
"It was not easy to reproduce it, but I am satisfied – said Brunello Pucci – I found some difficulty in understanding how it was structured and what was the mechanism that made the blades move, not to mention the notes written by Leonardo from right to left ". Soon the "stone cutting machine" will be transferred to the Science Museum of Milan, where other works by Leonardo da Vinci are displayed.
Source: www.voceapuana.com