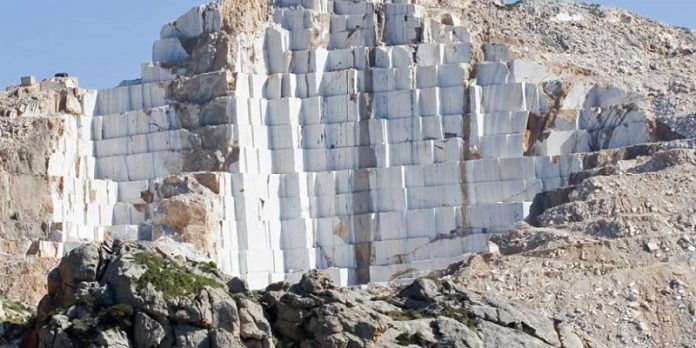 Recent news reports state that Egypt is about to establish a high-tech center for marble and granite in Cairo industrial area with the support of the Italian government. According to "Egypt Independent", Cairo Governor, Khaled Abdel Aal, held a meeting with the Ambassador of Italy to Egypt, Giampaolo Cantini, economic and commercial consultant, Pietro Tombachini, and representative of the Italian Agency for Development Cooperation, Felice Longobardi, to discuss the whole plan.
Egypt has large deposits of both marble and granite, since ancient times. During the last two decades the marble industry in the country grew significantly to boost investments and trade. According to statistics, Egypt exports mostly finished marble products with finished granite to follow in a distance, and, although the country produces both marble and granite, the amounts of marble imports are not at all negligible. So, a high-tech center for marble and granite processing can be a great instrument of further expansion and evolution of the industry.
Stonenews.eu, after studying the statistical results of the International Trade Centre, the UN Comtrade and the National Statistical Institutes, is presenting Egypt's raw marble and granite imports as opposed to the country's exports of finished marble products, plus the top countries in each category, in 2018.
Egypt's imports of raw marble in 2018 amounted almost $ 54,5 million in total, with raw granite imports barely surpassing the $ 3,5 million in total.

Turkey is the top import origin of raw marble for Egypt in 2018, with a 35,5 % share of imports. Italy comes second with 32,6% share of imports and Spain holds the third place with 19,6% share of imports.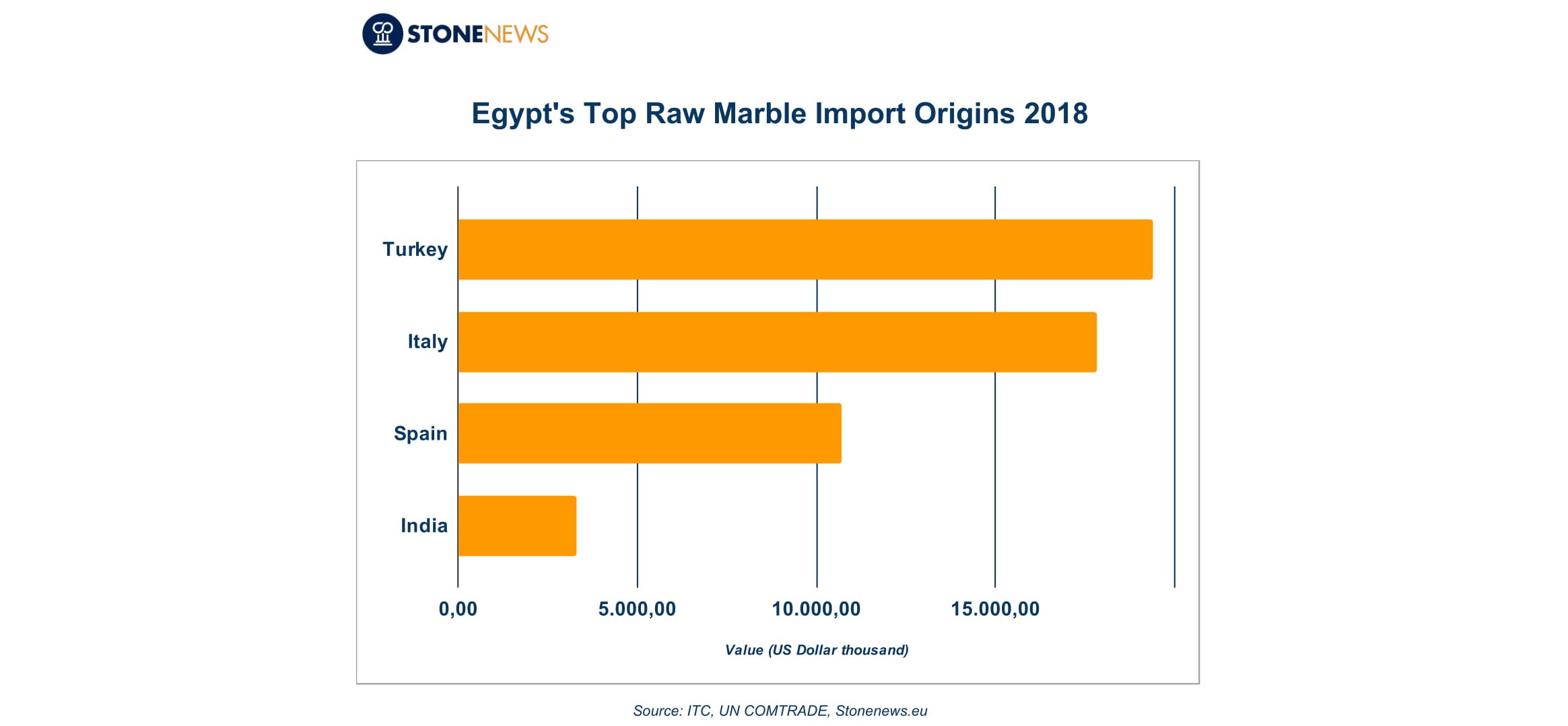 As for exports, finished marble products hold the leading role, with products of HS Code 680221 amounting almost $ 189 million in 2018.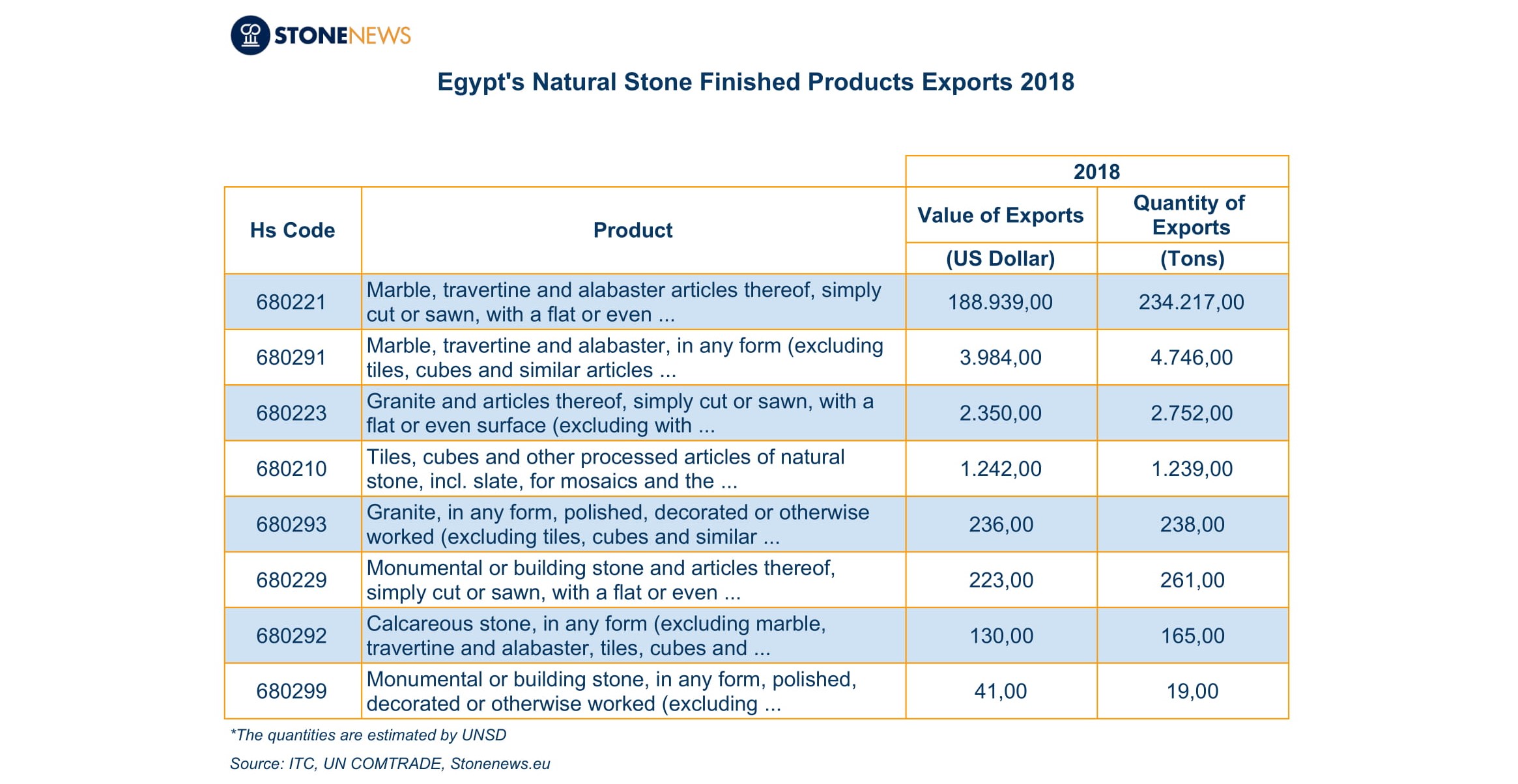 State of Libya took the lead from China as the top export destination of Egypt's finished marble products in 2018, with a 22,0 % share of exports, followed by China's 21% share of exports.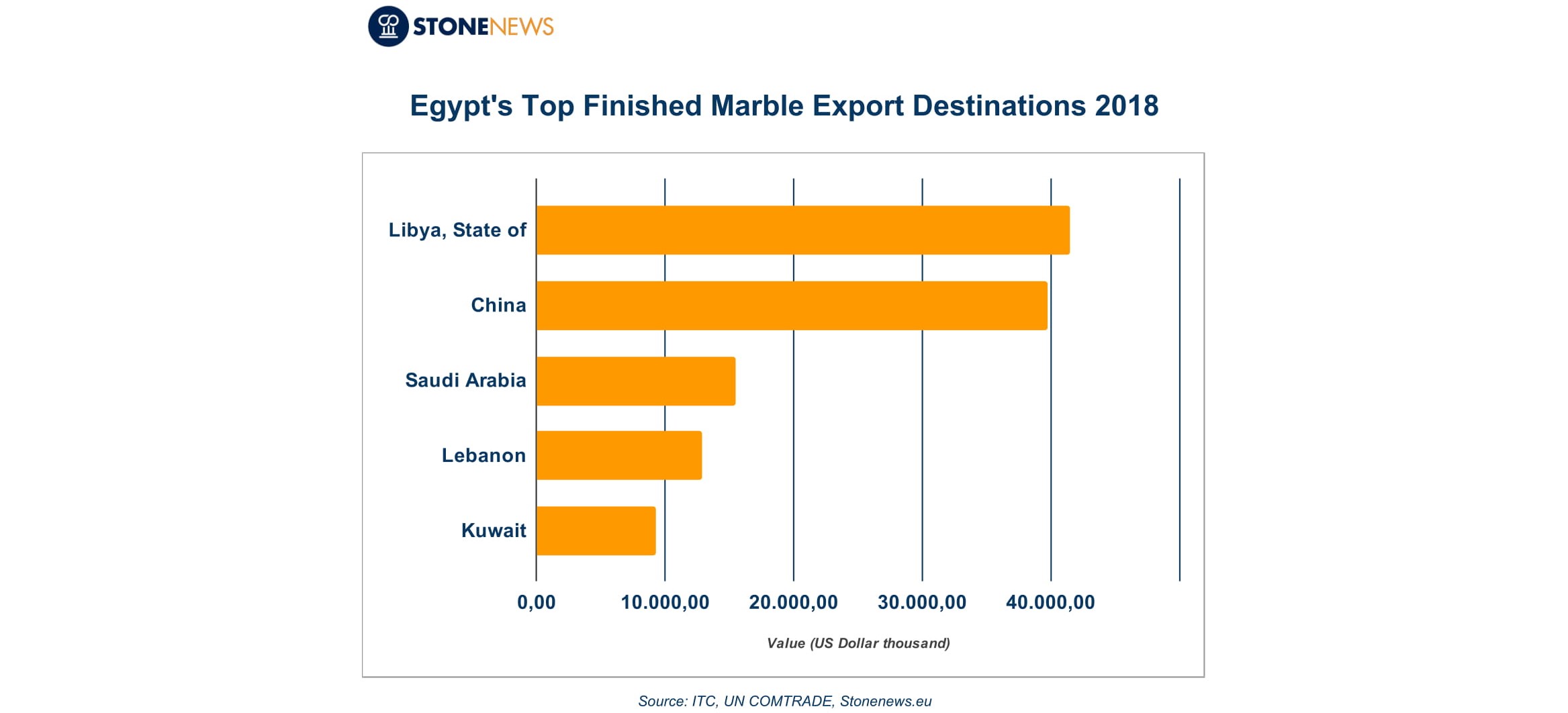 *Due to consistent data flow, statistics may alter during the year