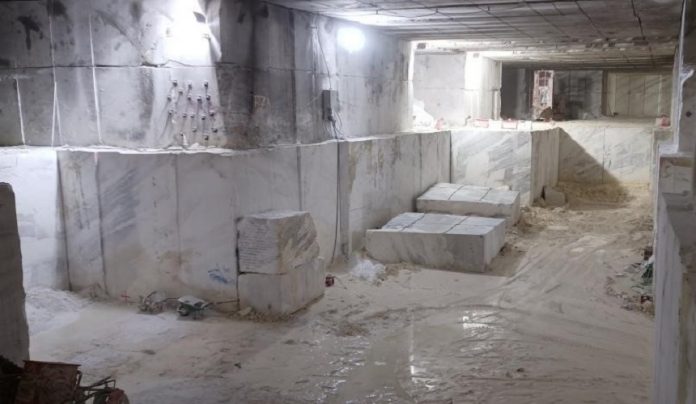 The F.H.L. I. KYRIAKIDIS Marbles & Granites A.E. chose Fast & Easy Solutions to replace the current energy-intensive lighting system at the marble processing factory in the Prosotsani Industrial Park in Drama.
The F.H.L. I. KYRIAKIDIS Marbles & Granites A.E. based on the safety of the employees but also the optimization of the production, he chose Fast And Easy Solutions for the installation of new LED type luminaires. Specifically, the bells that were installed, were POLARIS 120S-B50, LED technology, power 120 watts with special incombustible and unbreakable silicone lenses, 75 degree dispersion, with a lighting shade of 5,000 Kelvin, similar to daylight, and a 5-year warranty.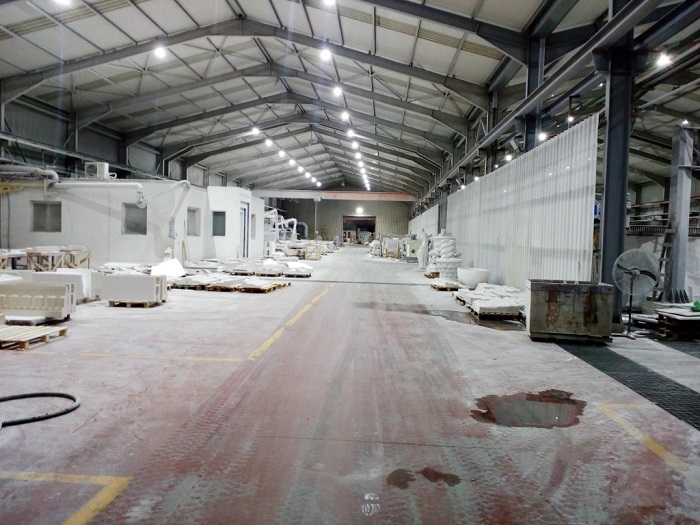 The collaboration of Fast And Easy Solutions with F.H.L. I. KYRIAKIDIS Marbles & Granites A.E., withstands time and expands due to its efficiency in other buildings of the factory, in the underground exploitations (galleries), but also in the outdoor areas of the quarries.
Specifically, for the perimeter lighting of the new state-of-the-art marble processing department, the 110 watt ASTROVOX 110 luminaires were installed, with ASYMMETRIC silicone lenses, achieving the ideal lighting.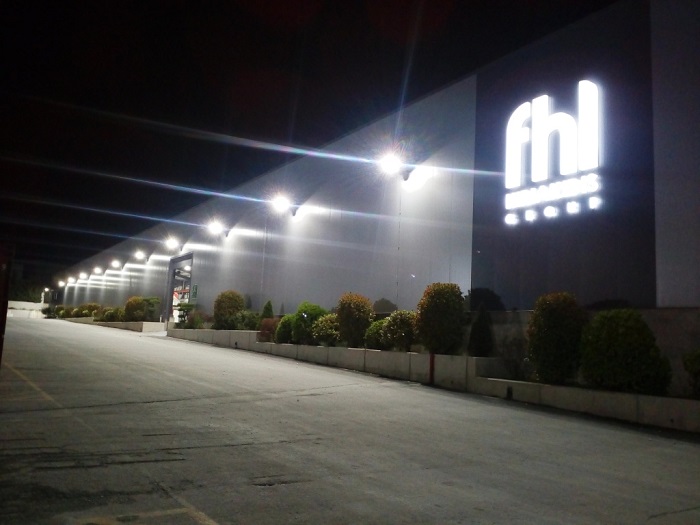 Our VERSUS 600S-B50 projectors, power 600 watts, are used in the volume cutting area, which exceed in brightness an energy-efficient HQI 2,000 watt luminaire.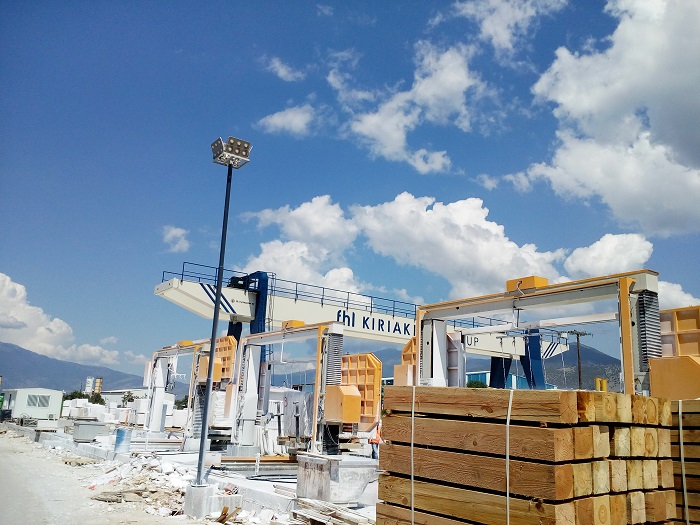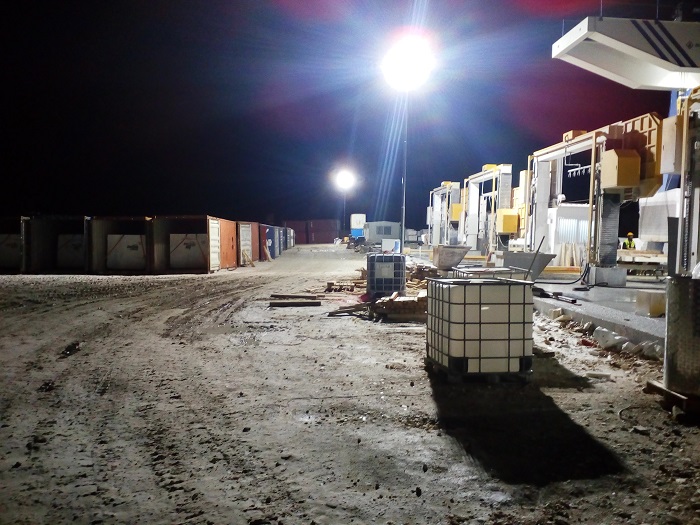 The special floodlights of the VERSUS 600S-B50 series, with a power of 600 watts, were installed in the outdoor areas and in the underground holdings (galleries) of the quarries.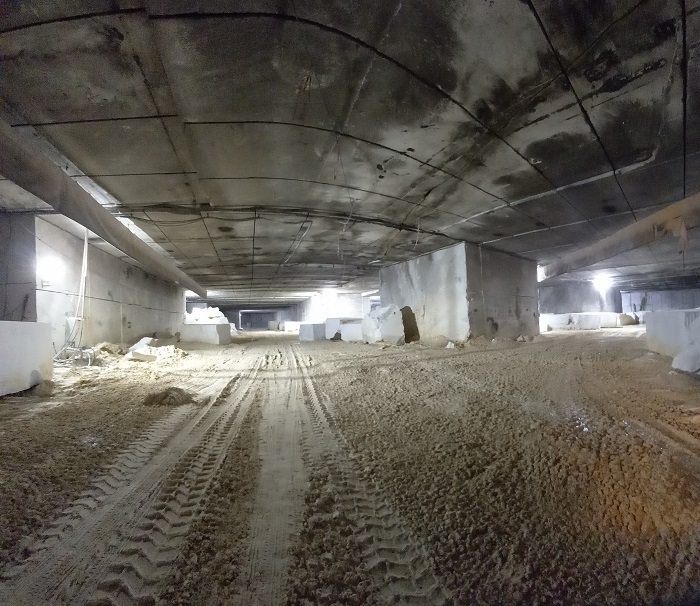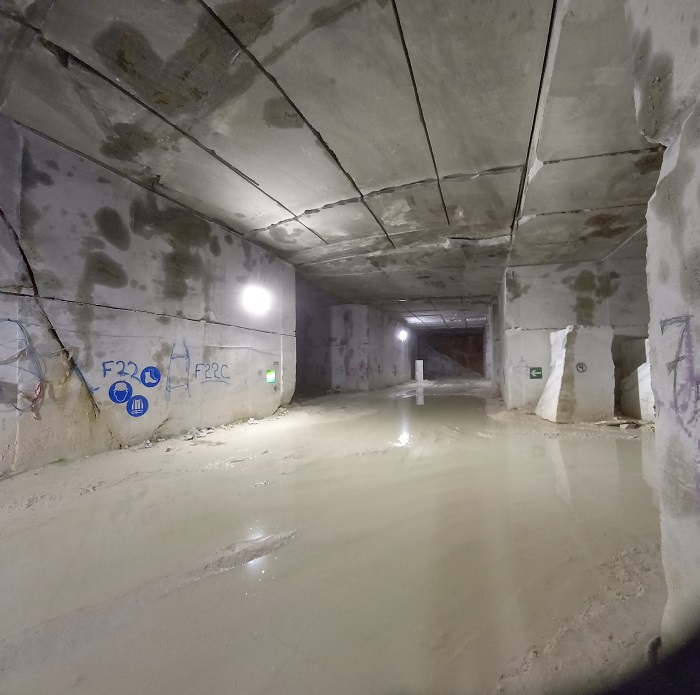 Fast And Easy Solutions, after four and a half years of successful cooperation, has become the exclusive supplier of F.H.L. I. KYRIAKIDIS Marbles & Granites A.E. in terms of lighting of the company's facilities.
For more information please contact us at:
Vasilis Tragakis, Sales Manager +30 6909 105 372 [email protected]
Office: +30 2314 021 490 [email protected]