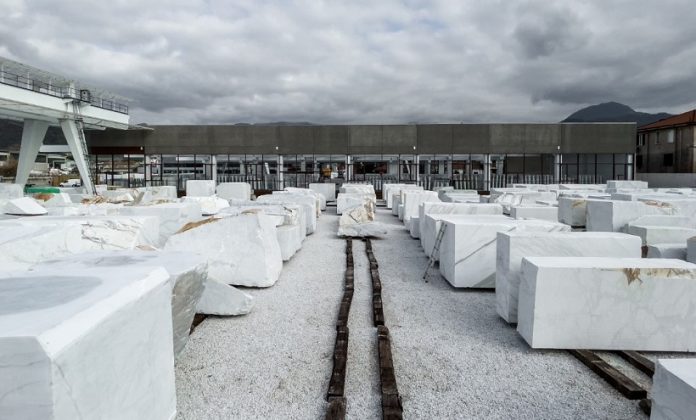 Franchi Umberto Marmi S.p.A., a leading international company in the processing and trading of Carrara marble, listed on the AIM Italia market (Ticker: FUM) (the"Company"), announces that total revenues as at 30 June 2021 amount to € 33.4 million, with an
increase of 29% compared to the same period of the previous year, with a significant recovery in sales in China and Italy.
In particular, at 30 June 2021, sales in China increased by 79% compared to the same period in 2020, reaching € 8.4 million, equal to 25% of total sales for the period. In addition, it should be noted that at the end of May 2021 FUM attended once again the Xiamen Exhibition Fair.
Sales on the Italian market, as at 30 June 2021, recorded a significant growth of 27%, compared to the first half of 2020, reaching € 14.7 million, equal to 44% of total revenues, confirming the recovery underway not only on international markets but also on the domestic market. This result is also ascribable to the confidence of the operators who have started to re-accumulate stock of material and to the restructuring incentives promoted by the Government which are giving a significant boost to the recovery.
Among the main products sold, it is possible to find Calacatta and Statuario, which recorded a strong growth in the first half of 2021, contributing to over 54% of total sales. In detail, Calacatta is re-confirmed to be the best-selling product with revenues of € 9.8 million, marking a growth of +26% compared to the results recorded in the first half of 2020, whereas Statuario recorded an even more significant increase, +49% compared to 30 June 2020, reaching sales of € 8.2 million, confirming Franchi Umberto Marmi's positioning strategy in the luxury market.
Alberto Franchi, Chairman and Chief Executive Officer of the Company, commented: "We are very pleased with the sales results as at 30 June 2021, up by around 30%, demonstrating our Company's ability to succeed on international markets and rewarding the efforts made to cope with the effects of the pandemic.
The signals coming from foreign markets are reassuring and make us cautiously optimistic. In the first half of the year, we recorded a significant increase in sales in China, thanks also to the fact that we attended once again the Xiamen exhibition fair. For the next few months, we are expecting a confirmation of the growth trend, as we can count on important orders, some of which have already been received.
Sales on the domestic market have also grown significantly, being the signal that the recovery is also underway in Italy. Lastly, I am particularly satisfied because the company Ingegner Giulio Faggioni Carrara S.r.l., of which we acquired 50% last January, contributed significantly to these results, confirming the validity of the strategy undertaken to position our products in the luxury segment.
Source: www.fum.it