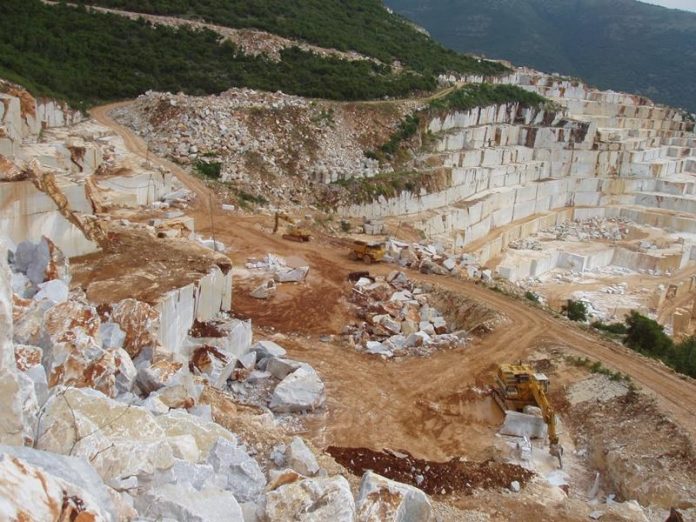 Greek marble will be the protagonist of the East Macedonia and Thrace Prefecture's pavilion at this year's Thessaloniki International Fair, from September 8 to 16, 2018.
The aim of the Prefecture is to highlight the marbles produced at the area of East Macedonia and Thrace, since they are a point of economic and cultural reference of the area and even since ancient times. Additionally, there is a map highlighting the significant geographic position of both the region and the country in Southeastern Europe, with the aim of developing trade and export transactions.
At the same time, agro-food products, which are a powerful motivation for gastronomic tourism, such as wine, tsipouro, oil, olives, silk, honey, cotton, tobacco and other food processing products have their own special position in the Prefecture's pavilion. Lastly, emphasis is also put on the companies involved in alternative tourism but also on the services that highlight the natural advantages of the place.
You can find the Prefecture's pavilion at TIF Pavilion No.6, Stand No.2
at the following days and hours:
SATURDAY 9/8: 10:00 – 22:00,
SUNDAY 9/9: 10:00 – 22:00
DAILY DAYS: 16: 00-22: 00
SATURDAY 9/15: 10:00 – 22:00
SUNDAY 9/16: 10:00 – 22:00