GreekMarble successfully participated in this year's Marmomac, the largest international exhibition of marble and natural stones, held in Verona, Italy. GreekMarble's presence at the exhibition was impressive, and its stand, located in Hall 10 Stand E3, shone with the combination of the experience of Greek marble companies and the support and design of Enterprise Greece, the Investment and Trade Promotion Agency of Greece.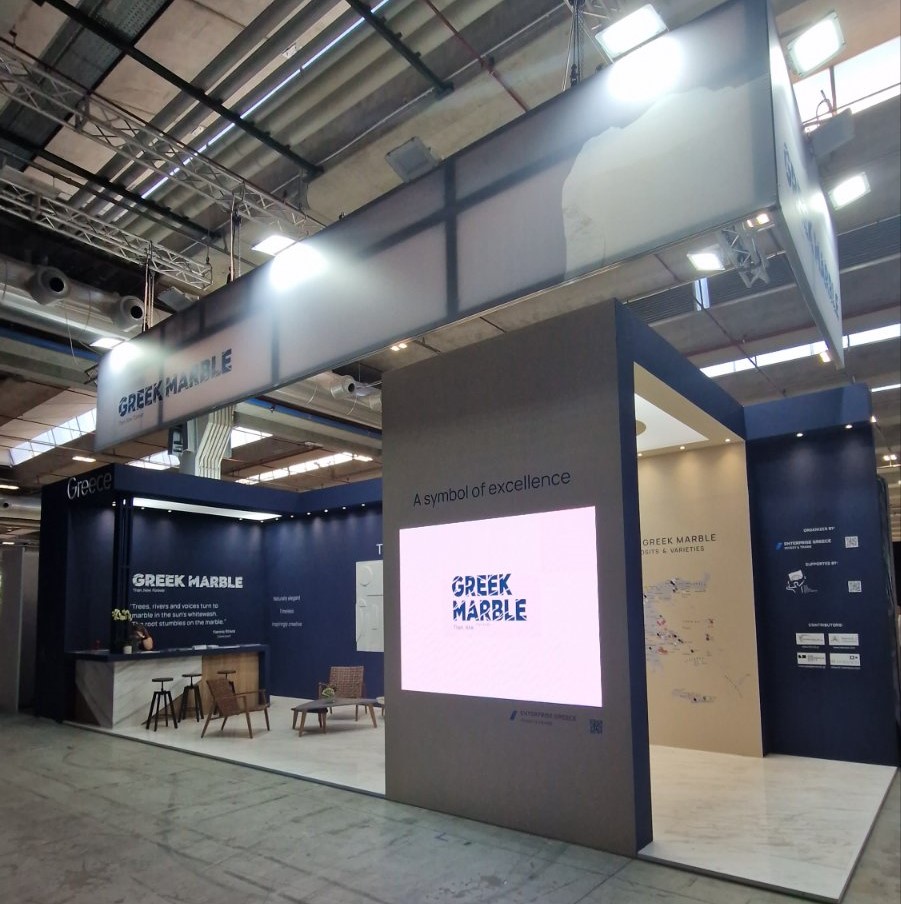 In addition, banners with the GreekMarble logo were prominently displayed in Veronafiere's exhibition space, as an impressive video about Greek marble, created by Enterprise Greece, was shown in the Marmomac Theater during the four days of the exhibition.
The distinctive "Greek Marble" logo was prominently displayed on all the members' stands, enhancing brand awareness, and creating a unified image of Greek marble.
Moreover, the Association of Marble Companies of Macedonia-Thrace (SEMMTH) organized again this year the "Greek Marble Networking Drinks," which attracted Greek marble companies participating in the exhibition. This initiative provided an opportunity for exchanging ideas and experiences between professionals in the field, strengthening cooperation in the marble sector.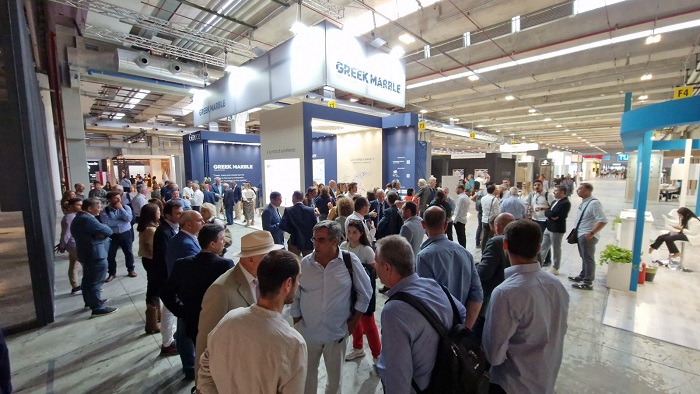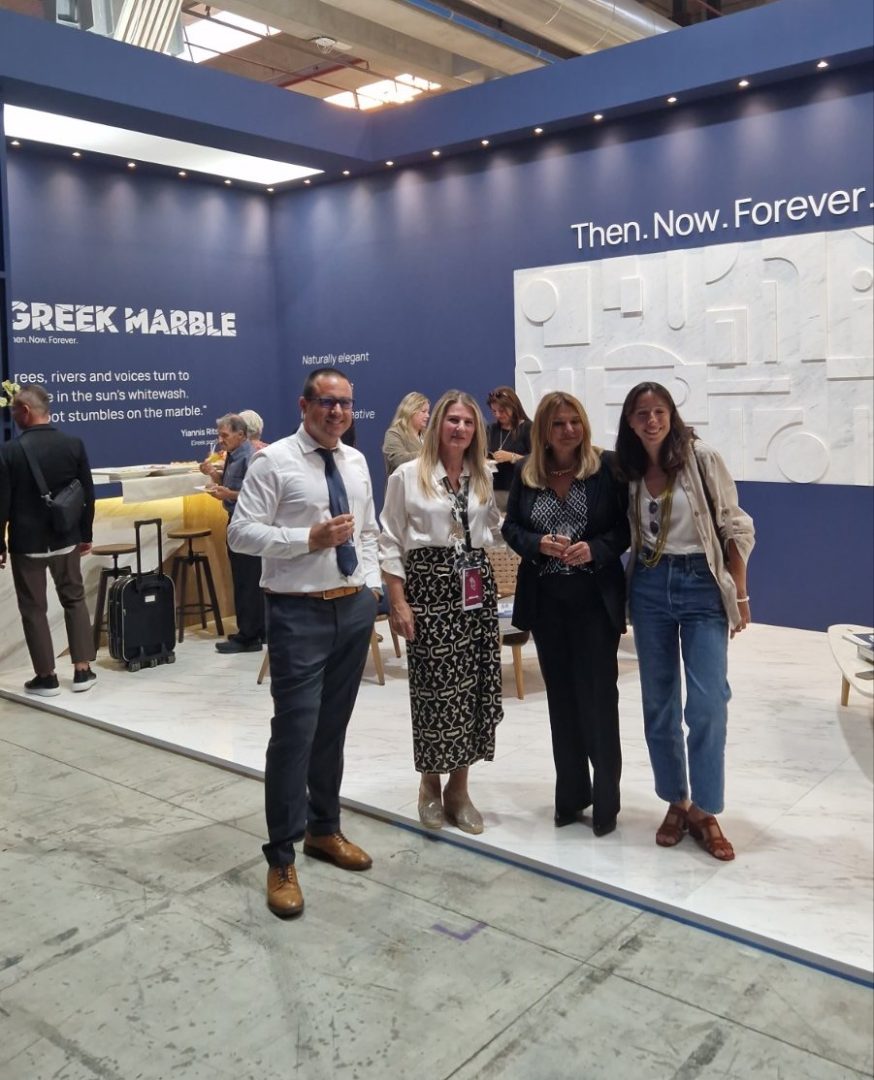 The unified identity of Greek marble, expressed with the message "Greek Marble | Then. Now. Forever." reflects this material's remarkable timelessness and diversity. It highlights the history of Greek marble from antiquity to the present day, as well as its widespread use in various scales of projects, from houses to monuments. At the same time, it highlights marble as a natural and sustainable material with an extremely long lifespan, perfectly suited to modern design and sustainable architecture.
Greek marble is much more than a piece of natural rock. It is a history, a tradition and a value kept alive from generation to generation. GreekMarble and the Greek marble companies continue to promote this rich heritage and innovation of Greek marble worldwide.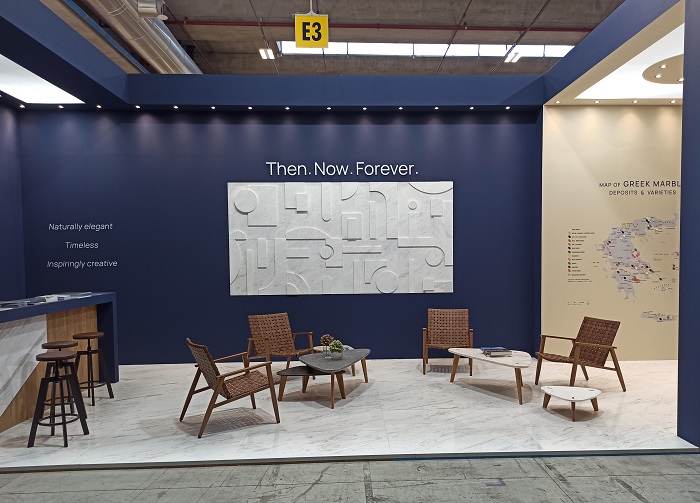 In summary, GreekMarble's participation in Marmomac 2023 was an excellent opportunity to showcase Greek marble and prove it is always relevant and timeless. With its continuous dedication to quality, sustainability and innovation, the Greek marble industry continues to impress the world and highlight the value of Greek marble globally.
In conclusion, it is worth noting that GreekMarble's successful presence at Marmomac does not stop here but is another step of the Greek marble brand. GreekMarble continues its journey by participating in the Big 5 Dubai International Exhibition in the United Arab Emirates. This participation opens new opportunities to promote Greek marble to a global audience and expand its international presence.