The Komatsu HD 405-8 is a robust dump truck, designed to offer maximum productivity at low operation costs. Featuring the Komatsu powerful and fuel-efficient EU Stage V SAA6D140E-7 six cylinder, watercooled, turbocharged, aftercooled, EGR cooled, diesel engine, the truck offers high performance with ultra-low emissions. The truck is also equipped with all the latest Komatsu fuel-saving technology, from electronic control of the fuel consumption (fuel consumption history) and eco-gauge that increase energy savings to adjustable auto idle shutdown and AISS system for quick engine warm-up.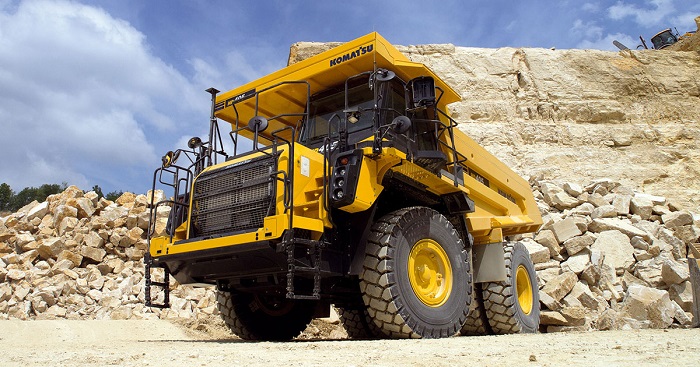 Maximized efficiency is Komatsu's commitment when it comes to the HD 405-8. Keeping track of production is easier with the standard integrated Payload Meter (PLM). Loaded material weight is displayed on the LCD monitor for the truck operator and external display lamps light up when the truck has reached capacity, minimizing underloaded or overloaded haul cycles. Moreover, the optional Komatsu Traction Control System (KTCS) can monitor the wheel spin and automatically apply independent brake assemblies for optimum traction in all ground conditions to improve productivity.  Komatsu Advanced Transmission with Optimum Modulation Control System (K-ATOMiCS) with skip shift function also provides long life and optimized performance.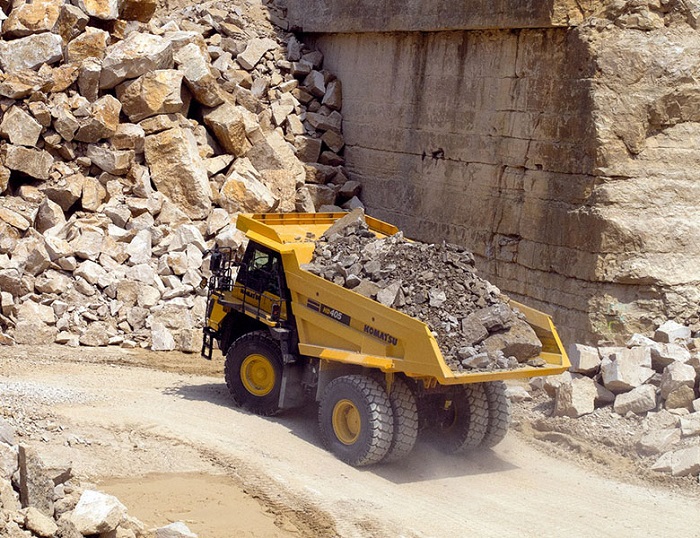 Working comfort is also important for Komatsu. The wide Komatsu SpaceCab is mounted on top of thick dampers to reduce mechanical vibration and noise transmitted from the machine to the operator environment. The hydropneumatic rear suspension that give the HD 405-8 a smooth ride over rough terrain, the user-friendly controls, the heated and ventilated seat, provide a comfortable work environment.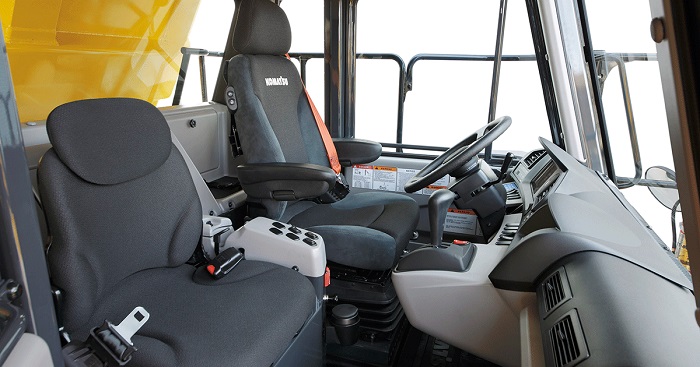 But, safety comes first for Komatsu, and consequently the HD 405-8 comes with a speed limiter but also with continuously cooled multiple disc brakes that function as a highly responsive retarder providing the operator confidence at high speed. In addition, the excellent all-round visibility through wide front and side windows, cameras and monitors and the dimpled slip-resistant plates at stairways and walkways ensure the operator's safer workplace.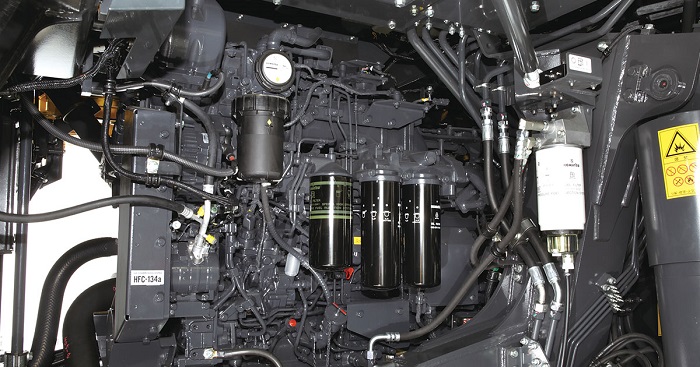 All major components, including the engine, are designed and manufactured by Komatsu under their strict quality standards in order to achieve maximum durability and reliability. The truck is naturally fitted with Komatsu's KOMTRAX technology that sends data such as operating hours, fuel consumption, location, cautions and maintenance alerts to the web application for analysis. This procedure increases machine availability, reduces machine theft and allows for remote diagnosis by the distributor.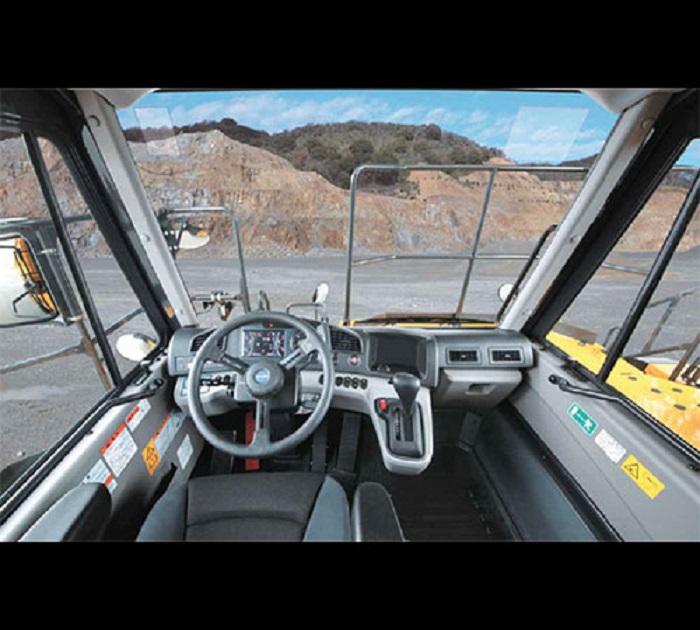 Komatsu is a Japanese multinational corporation that manufactures construction, mining, and military equipment, as well as industrial equipment like press machines, lasers and thermoelectric generators.
Since 1965, the company's sole authorized Importer – Distributor in the Greek market is Saracakis Brothers S.A.