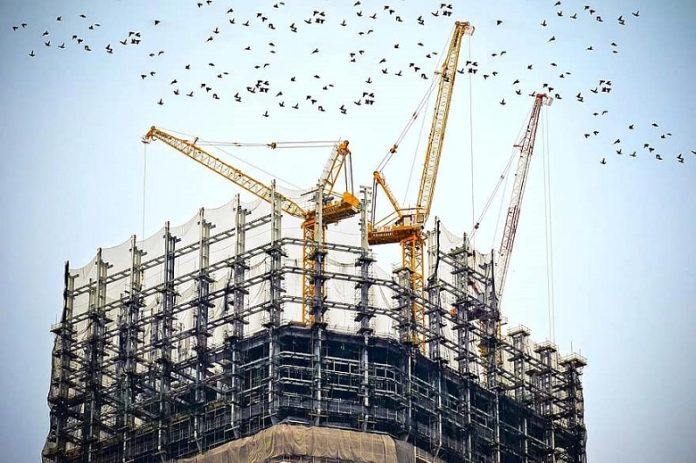 The construction industry's biggest event starts in a few days and will be one of the greatest in recent years.
Build EXPO, a milestone for the domestic construction industry, with almost all the stands reserved by exhibitors, is ready to give its best and present every innovation.
The organizing company, ROTA S.A., estimates that attendance will exceed all expectations, as the "HELLENIC ALUMINIUM" exhibition, an interconnected element of the construction sector, will be held simultaneously and in the same venue.
Attendance is expected from abroad, with executives of large companies being hosted through the "Hosted Buyers Programme" which has run in 21 countries of the Southeastern Mediterranean and Europe. Furthermore, several other business executives are expected to arrive independently.
How to arrive
The Build EXPO 2022 exhibition takes place October 14-16 at the Metropolitan Expo at El. Venizelos Airport in Athens between 10:00 – 19:00.
Visitors and exhibitors can travel by personal vehicles, Metro (Line 3 – Blue) or Suburban train.
For those who choose Metro or Suburban at the Dukissis Plakentias (to the parking exit) and airport (opposite exit two on the arrivals level) stations, a free shuttle bus will be available to take you to the Metropolitan Expo exhibition centre.
The use of a mask during the transfer is mandatory.
Similarly, for the airport, there are the following bus routes:
– X93 – Kifissos and Liosia Bus Station – Airport
– X95 – Syntagma Square – Airport
– X96 – Piraeus – Airport
– X97 – Metro Elliniko – Airport
Tips for visitors
– Entrance is free for all industry professionals, visitors and all interested parties.
– At the entrance, you will be asked to fill in your professional details for the issuance of your pass.
– Save time by making your digital registration completely free of charge here: https://registration.rota.gr/invite-register?event=6
– Mask use is recommended in all exhibition facilities.
– Arrive early to allow plenty of time to see the entire exhibition and make all necessary contacts
– Contact everyone! If you have business cards, it is a good idea to bring them with you as they will help with sharing and storing contact details for exhibitors.
– Similarly, keep the brochures, cards and information material you will receive from exhibitors.
Source: www.thetoc.gr