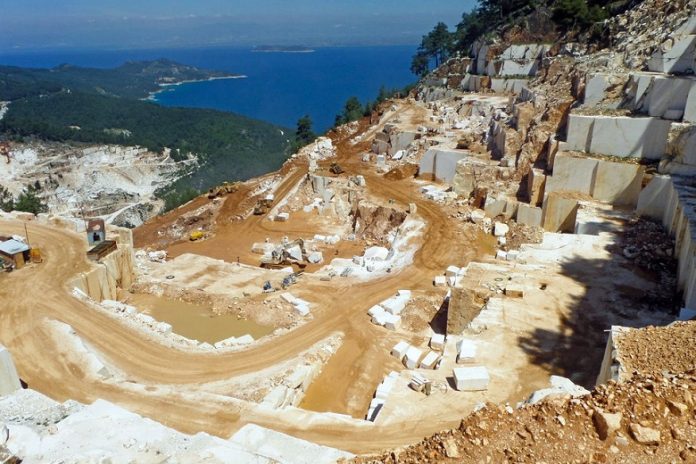 "IKTINOS HELLAS S.A." is one of the largest companies in the marble sector in Greece and the only listed, with strong international presence in many parts of the world. In the midst of the country's financial crisis, the company, which holds about 20% of total Greek marble exports,  managed to show significant growth by expanding its activities to new markets and to be introduced to Mid Cap with a significant shareholder turnover.
IKTINOS is a vertically integrated company that carries through all stages of marble production, from extraction, cutting and processing to sale, use and application. The company's strong monopoly materials such as GOLDEN SPIDER, NESTOS WHITE, THASSOS WHITE, MARVELLOUS WHITE and VOLAKAS WHITE are a means of notifying the name and strengthening the company's presence worldwide. Today, the company operates eight marble quarries in northern Greece, a new quarry in the Peloponnese and two cutting and processing plants in Athens, employing 450 people and exporting 95% of its production to 90 countries.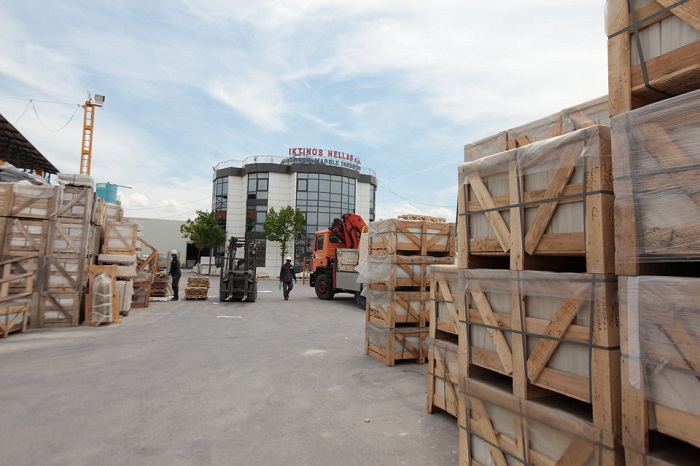 "Extroversion aims to development", is the moto of Mrs Julia Chaida, the Vice President of IKTINOS, and that is the reason of the company's constant presence in international fair events worldwide for years now. Last stop for this year, the Middle East Stone 2019, the region's biggest dedicated event of its kind bringing with it all the major stakeholders of natural stones, marbles, tiles industry to a major platform to forge business ties. The event lasts 3 days, from November 25 to November 28 and it is held in the Dubai World Trade Center, in Dubai, UAE.
Find IKTINOS HELLAS S.A. in Middle East Stone Fair, November 25-28, 2019 at Stand AR  D191 in the Dubai Trade Center Arena.