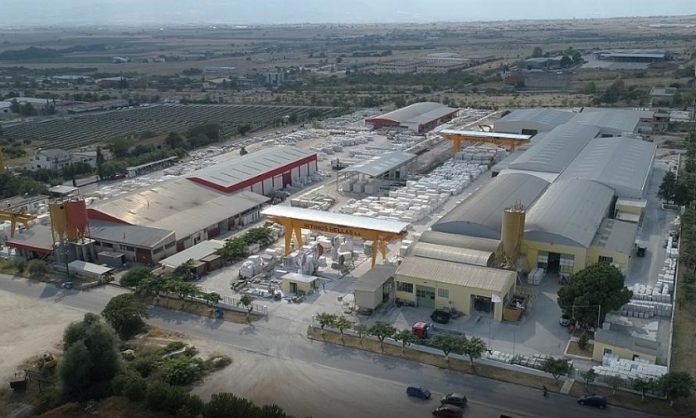 Iktinos moves with plan and methodicalness and is looking for new customers and markets to channel Greek marble. From 3 to 6 October, executives of the company were in Paris, where Iktinos had a stand at the Batimat international exhibition at the Paris Expo Porte de Versailles exhibition centre. The company presented all the available marble it exports to over 90 countries.
By participating in the exhibition, Iktinos aimed to achieve greater market penetration in France and other countries of the region and to expand its exports to the French-speaking countries of sub-Saharan Africa, using France as a vehicle.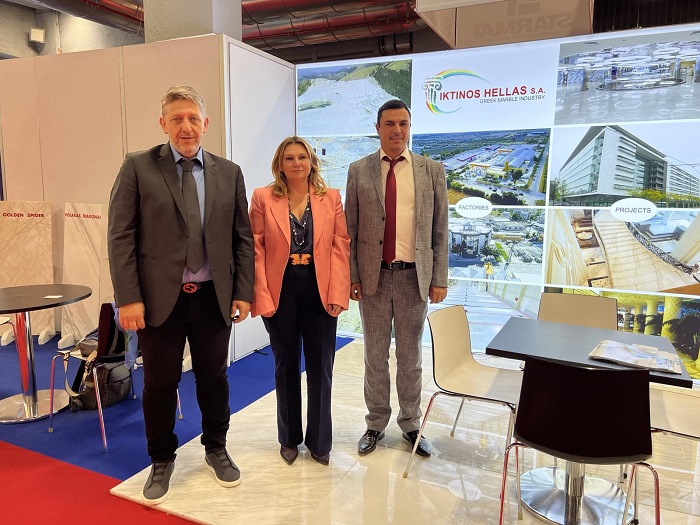 During the exhibition, 60 visitors from 18 countries (mainly European and African) showed interest in Greek marble.
Most of them were builders, architects and interior designers. Among the most important contacts stood out the discussions about a hotel complex and a cluster of 56 villas in African countries, such as a luxury villa in the French Riviera region.
Iktinos' next participation to further strengthen its extroversion will be at an exhibition in DUBAI, at "BIG 5 DUBAI", from 5 to 8 December, aiming to strengthen relations with existing clients, both in the United Arab Emirates and in neighbouring countries (Qatar, Bahrain, Saudi Arabia), as well as to meet new ones. This market is particularly dynamic, and its marble needs are mainly for large projects such as towers, mosques and private villa complexes.