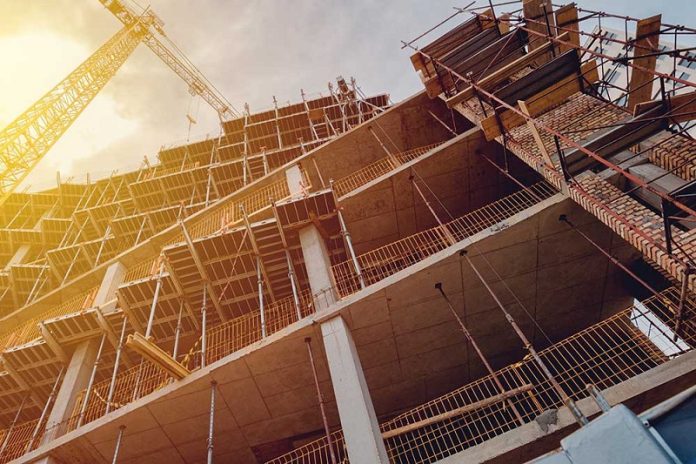 The Indian construction industry is expected to receive a significant boost in 2023, supported by a sharp increase in capital expenditure as part of the Financial Year (FY) 2023/2024 (April 2023 to March 2024) Budget, says GlobalData, a leading data and analytics company.
In its latest budget, the government increased its total expenditure by 7.5%, from an estimated expenditure of INR41.9 trillion ($522.2 billion) in FY2022/2023 to INR45 trillion ($561.6 billion) in FY2023/2024. The capital investment outlay for FY2023/2024 is equivalent to 3.3% of the country's GDP and is nearly three times the outlay made in FY2019/2020.
Pooja Dayanand, Analyst at GlobalData, comments: "The sharp increase in capital investment is in line with the government's focus on boosting economic growth and increasing job creation, through investment in infrastructure development. The increase in funding will also be necessary for assisting ministries in implementing projects that have been delayed by constraints such as rising interest rates and construction material prices, and labour shortages."
The budget is based on seven key priorities, including inclusive development, reaching the last mile, infrastructure and investment, and green growth. As part of the latest budget, the government increased its allocation to the state-owned National Highways Authority of India (NHAI) by 14% to INR1.6 trillion ($20.2 billion). It had also announced a record-high capital outlay of INR2.4 trillion ($29.9 billion) for the Ministry of Railways.
Dayanand comments: "The NHAI had been facing constraints in reaching its construction targets and is likely to miss its target for the second time in a row – in FY2022/2023. The increase in its budget allocation could help the NHAI in meeting its targets in the upcoming financial year, while completing its backlog targets. The significant capital expenditure allocations for highways and railways will also help in improving connectivity, easing traffic congestion, and reducing travel times."
The government also increased its allocation to the PM Awas Yojana (PMAY) by 66%, to INR790 billion ($9.9 billion) in FY2023/2024.
Dayanand continues: "The increase in allocation for the PMAY will help in increasing the supply of affordable housing and addressing the issue of housing shortages. However, increasing inflation and rising interest rates are likely to affect housing demand in the short term."
The budget includes significant allocations for supporting sectors such as renewable energy, healthcare, logistics, and irrigation. To help the country reach its target of net zero emissions by 2070, the government announced an allocation of INR350 billion ($4.4 billion) for priority capital investments towards energy transition and net zero objectives, and energy security.
The renewable energy sector is expected to witness an increase in investment over the coming years, given that 'Green Growth' is listed as one of the seven priorities in the latest budget. This will also help in facilitating transition of the economy to low carbon intensity, and reducing dependence on fossil fuel imports.
Dayanand concludes: "The increase in capital expenditure outlay is expected to boost construction activity, by fast-tracking projects that have been delayed due to rising inflation and interest rates. However, headwinds such as delay in land acquisition, inadequate manpower, delay in receiving necessary permits, and rise in construction material prices could pose a downside risk to the industry's output in 2023."
Source: GlobalData