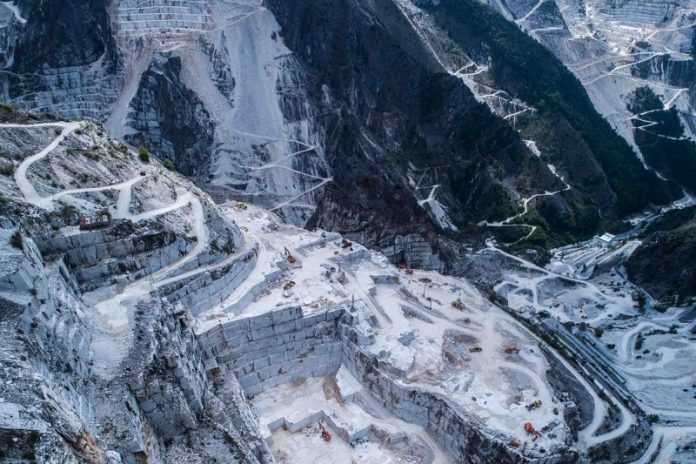 Italy's political crisis jolts its economy while more and more international analysts claim that early elections can become an informal referendum on the country's retaining euro.
With reference to Italy's financial issues, Stonenews.eu has prepared and presents Italy's marble export value and quantity shares (%) of the last year.
The detailed table below illustrates the spreading of exports while at the same time shows the main destinations of unprocessed and processed Italian marble.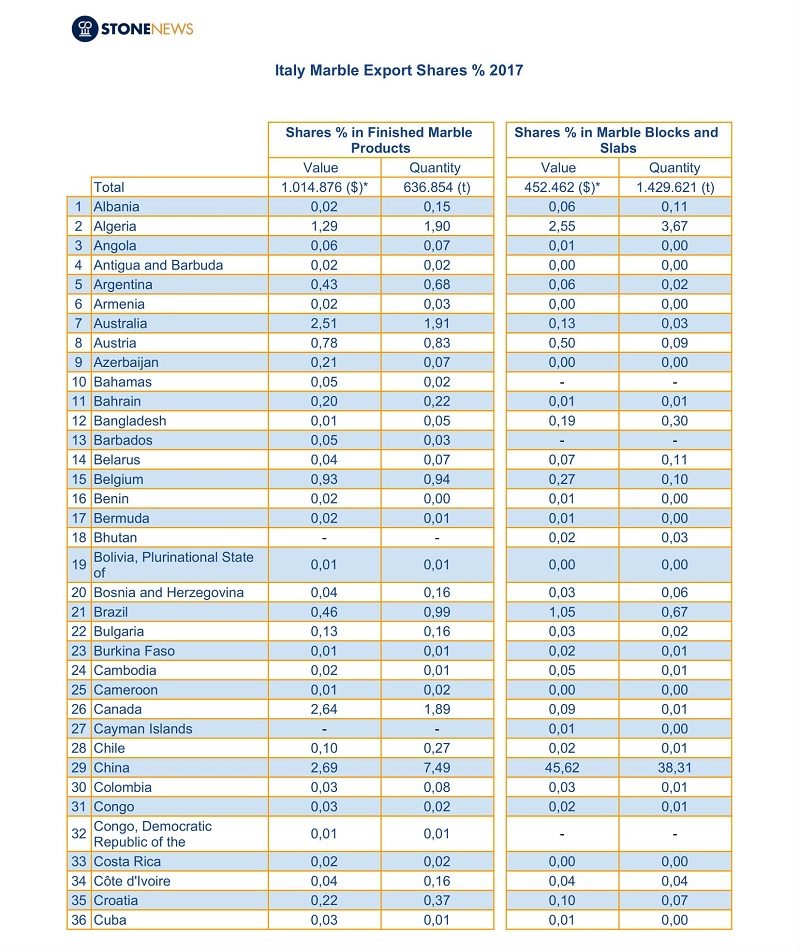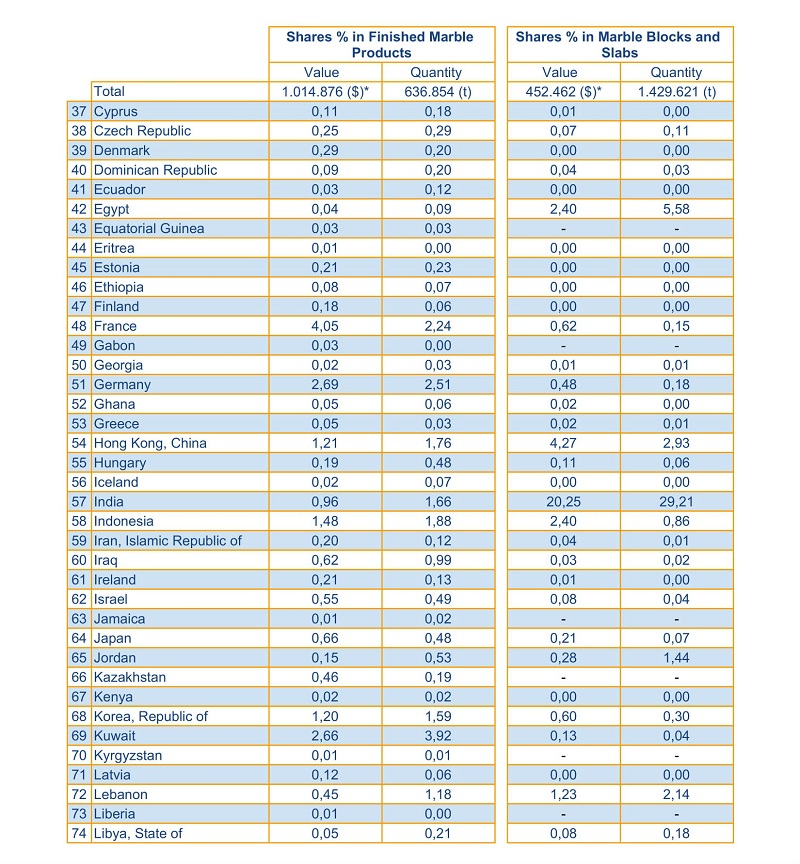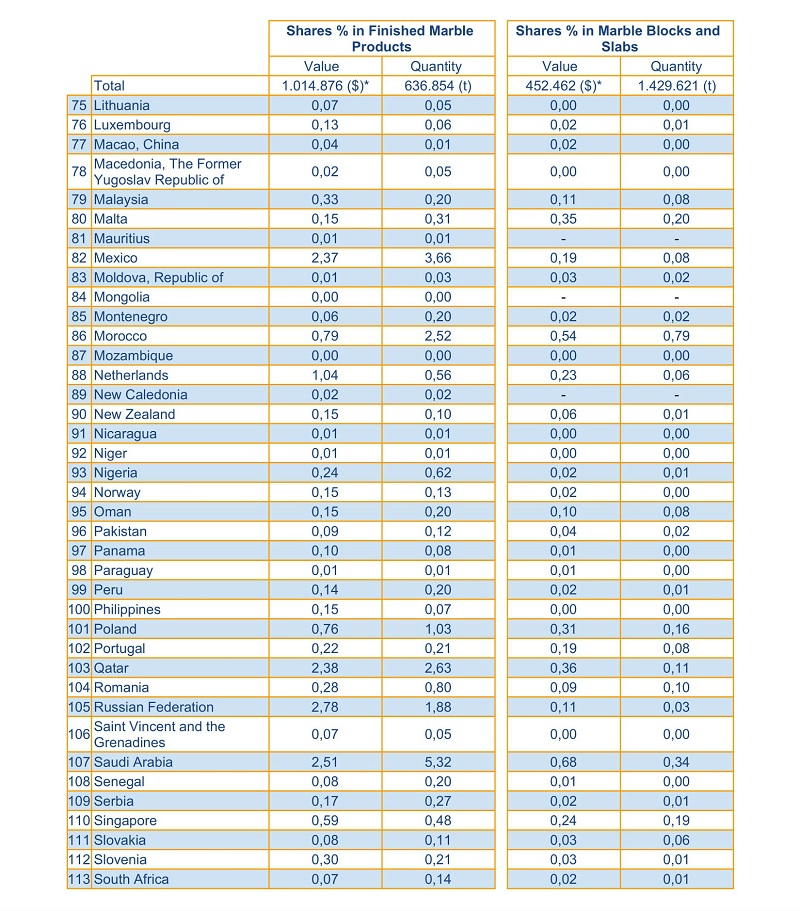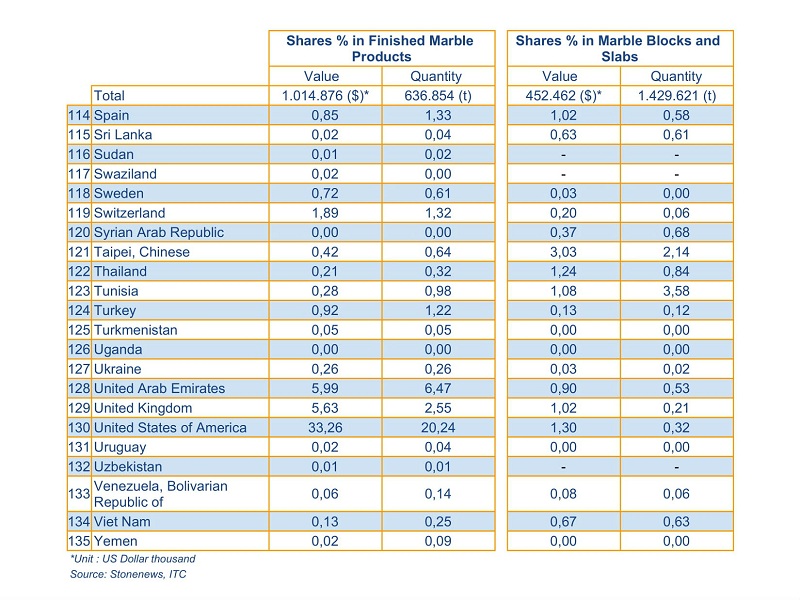 Source: Stonenews.eu, ITC