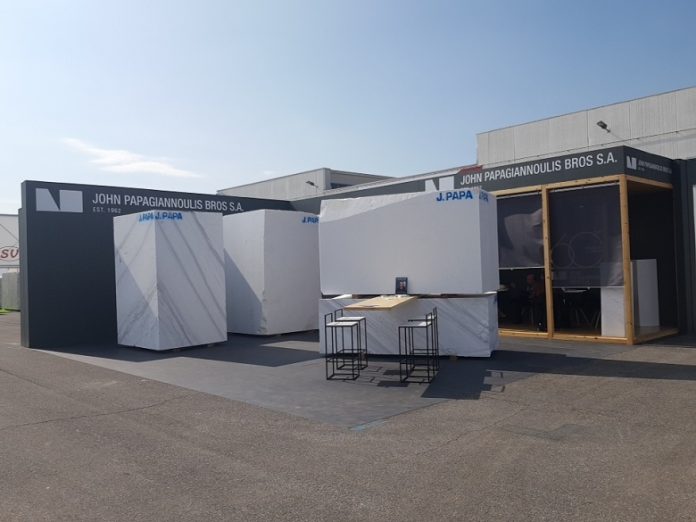 After almost two years of restricted international travel, the participation of John Papagiannoulis Bros S.A. at the Marmomac fair this year was not under debate for very long: the international orientation and adjustability of the company to the needs of each time are two characteristics that have given it its global reputation.
John Papagiannoulis Bros S.A. returned to Marmomac with a bigger booth at the Outdoor Area D, Stand 8, with its renown material from the companies owned quarries in Volakas and Thassos, showcasing both blocks and slabs. 
As its president and CEO, mr. John Papagiannoulis states "The re-opening of exhibitions across the world and of course the Marmomac fair is an important and highly anticipated development in the marble industry. We are glad to be back and meet in person with our clients, explore new business ventures and of course catch up with friends we haven't seen for such a long time due to the pandemic. What is also especially positive and will surely prove its value in the coming years is the focus of Marmomac on natural stone and the underlining of its premium characteristics and sustainable sourcing. We are proud ambassadors of Greek marble, which has a rich heritage and significance and needs no further introduction. We strongly believe we should honor our material and position it accordingly in the global market and this is the direction to follow."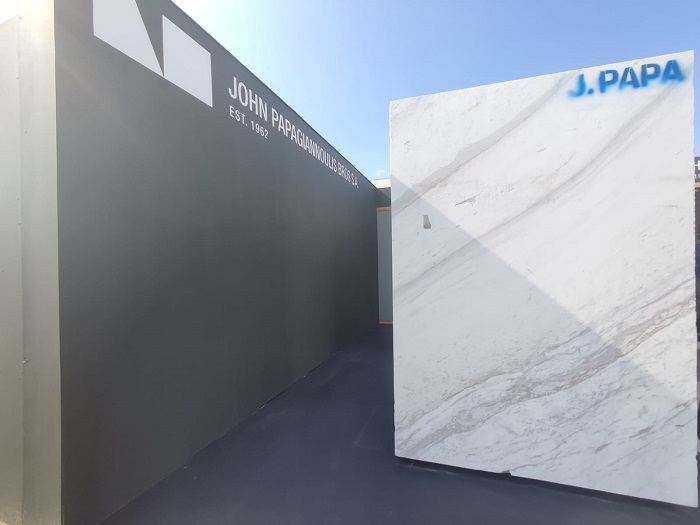 We discussed COVID-19 and its impact on business; the company had only a little downtime and was one of the first in the industry to catch-up with its' regular sales scheduling utilizing the technology available nowadays and of course thanks to the strong relationships of mutual trust built with its clients as well as the promise of excellence and quality affiliated with John Papagiannoulis Bros S.A. 
Following international developments on the pandemic, financial and geopolitical fronts, John Papagiannoulis Bros S.A. is focused on its promise to its clients: to provide quality material and honor their trust in the relationships built and tested through time. You may find the John Papagiannoulis Bros S.A. and its' premium white marble of Volakas and Thassos at the Outdoor Area D, Stand 8 of the Marmomac fair.