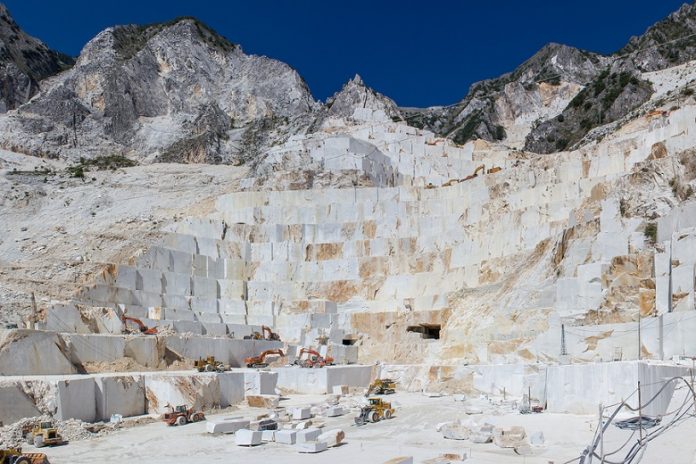 Following our previous report on the evolution of US marble imports in the first six months of 2020, Stonenews.eu presents the evolution of US finished marble and granite imports, January-June 2020, examining the value and the quantity of imports and comparing it with the same period of last year, as well as the last six months of 2019.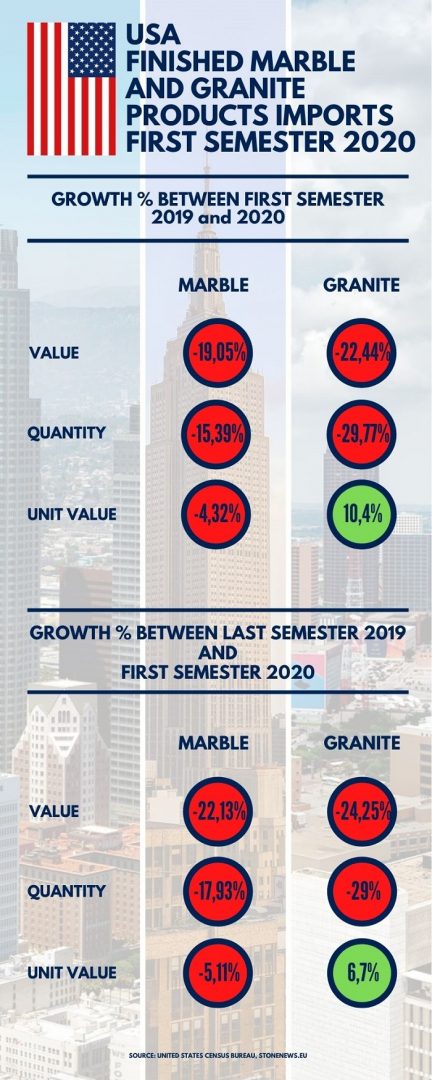 Imports of finished granite in the first half of 2020 decreased compared to the corresponding period of 2019, both in value and quantity, a decrease of 22.46% and 29.77% respectively.
More specifically, from $ 419,060,360.00 in the first half of 2019, the corresponding figure for 2020 was spent a total of $ 324,930,188.00, revealing a significant drop and how much the Covid-19 boom affected.
According to the individual data per month, the largest decline occurred in March and June, with 45% and 47% in value levels. The traffic in the US imports is also reduced compared to the last months of 2019, remaining at the same levels compared to the decrease of the first half of 2019.
Regarding the imports of finished marble, there was also a decrease of 19% and 15% in value and quantity compared to the first half of 2019, but also compared to the second half of last year.
*Due to consistent data flow, statistics may alter during the year