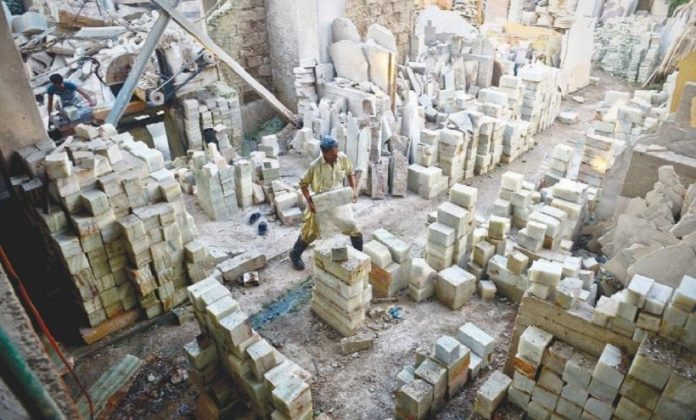 Pakistan's marble industry is large and well-founded, with the president of the All Pakistan Marble Industries Association drawing attention to the government's support for marble exports, as it can bring billions to the country but also alleviate unemployment plaguing the country.
Chairman Sheikh Mohammad Rizwan while in the formal meeting of the association's newly elected office bearers and executive committee members said that the billions of dollars could be brought by the marble industry in foreign exchange to the country if the government facilitates the exports of marble and granite products.
APMIA Senior Vice Chairman Babar Habib, Vice Chairman (North) Ali Akbar, and Vice-Chairman (South) Muhammad Nazir were also present on the occasion.
The Chairman of the association demanded the government to pay special attention to the development of the marble and granite industry because this could be the way to rapid recovery of the economy by increasing the country's exports. «In line with the construction industry, the marble industry should also be given relief in sales tax. This will make it easier for the government to collect sales tax from every marble factory in Pakistan», as he said. He also expressed the determination to play a constructive role in protecting the interests of the industrialists who had been associated with the marble sector.
Like other small enterprises, the government failed to provide relief to the marble industry in the fixed sales tax scheme in the 20\21 budget, he added that this scheme was highly prosperous from July 2016 to June 2019.
According to Muhammad Shakeel Munir former chairman APMIA said that eliminating unemployment is no difficulty for Pakistan's marble and granite sector, "Pakistan has the largest variety of marble and granite which needs to be appreciated throughout the world," he remarked.
Source: www.aboutpakistan.com