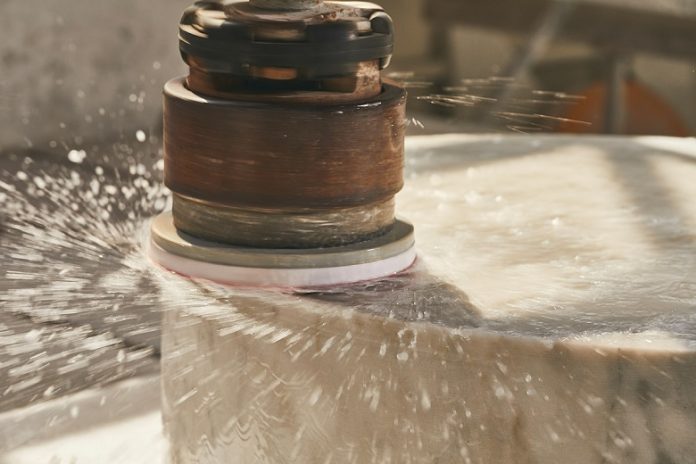 The Marble sector is one of the oldest active sectors that as such, through the centuries has seen changes, innovations and the introduction of new technologies along the entire production chain: from quarrying to transportation, from processing to applications. The last century has surely witnessed an acceleration in this sense with new techniques that after a little while would result obsolete compared to others. On an artisanal level, the workmanship has remained rather traditional if not for the addition of some precautions to make the work environment safer and other small innovations: after all, we would not speak of craftsmanship if it had not maintained the traditional knowledge that has always distinguished these workshops.
Automation is key in marble processing. Like in many other fields, having automated most of the production processes has considerably reduced timing and created a safer workplace.
The invention of precise gear has then made it possible to make the most out of marble "softness" thus being able to create ever-different objects and tops in both terms of size and shape.
Being such a wide and full of processes sector, there is a need for continuous innovation not only in terms of new machinery and procedures but also of improvements of already existing equipment that might need a "restyling."
Marble has always been synonymous with elegance, so it was just a matter of time before it would meet the world of fashion.
If initially only its motifs and nuances were reproduced on fabrics and other materials, with the introduction of new technologies, the marble itself has started to be used to create timeless pieces of clothing and accessories: like Arthur Arbesser who introduced in the F/W20 collection the Marwoolous, a material made by Marco Guazzini that mixes Prato wool and Pietrasanta marble, bringing colorful and trendy creations to the runaway, proving once again how the relationship between fashion and marble is an innovative and creative source to experiment with and to create contemporary masterpieces.
Marble and High-Tech and "Social Media"
Wireless battery chargers, alarm clocks, cable vases, lamps and much more, marble has officially entered the high-tech world, or better yet, the world of high-tech has knocked on the door of Planet Marble which has welcomed it with open arms. Just a few years ago it would have been impossible to charge a phone with no cable, just like it would not be possible to think of marble as much modern and (almost) accessible to everyone without leaving behind its timeless elegance and allure as it is today.
At first, they were only prototypes presented at various exhibitions around the world that would make our mouth water, but now they are real. Although still with prices sometimes prohibitive and perhaps little known by the general public, gradually this combination of technology and marble is being appreciated and discovered. Because another thing is for sure: marble objects are more than social-friendly, the marble aesthetics together with the search for innovative products can only be a winning combination to get recognized and reach the general public through social networks.
The world of marble today looks in different directions in terms of innovation and avant-garde: upstream, continuous improvement of quarrying techniques to reduce the environmental impact and make the workplace safer and safer; along the supply chain, making sure that all the players use the most advanced techniques to avoid having a funnel effect; downstream, new commercial outlets where innovations can find space in everyday life.
And, speaking of social media, even contemporary artists can find in these channels a new world where to exhibit their artworks, like the young Italian sculptor Jago, who with his marble works has given back this stone that ability to express the deepest emotions of human beings, while keeping it contemporary.