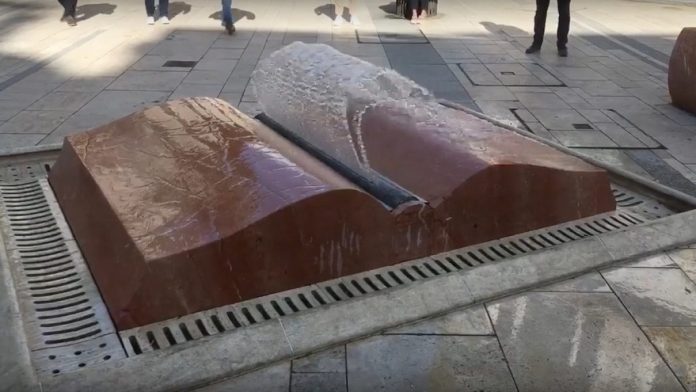 In Budapest there's a fountain that looks like a book: every few seconds a sheet of water blasts forth from the book's spine, arcing from one side to the other, creating the illusion that an invisible force is turning the pages of this marble tome
Here's something we'd like to see a lot more of: It's an "open book fountain" in Hungary that looks like a giant tome having its liquid pages read by some invisible, voracious reader. And while there isn't much information available about the book fountain online, not a whole lot of words are needed to appreciate its implicit mission to keep the beauty of physical books present in people's minds.
This particular book fountain, which is located in Egyetem Square in Budapest, was built in 2012 and sits in front of the Eötvös Loránd University of Sciences. But an engineer and scientist on twitter, who has the handle, Massimo, recently posted a new GIF of the open book fountain and it's definitely one of the coolest book fountains around.
Source: nerdist.com