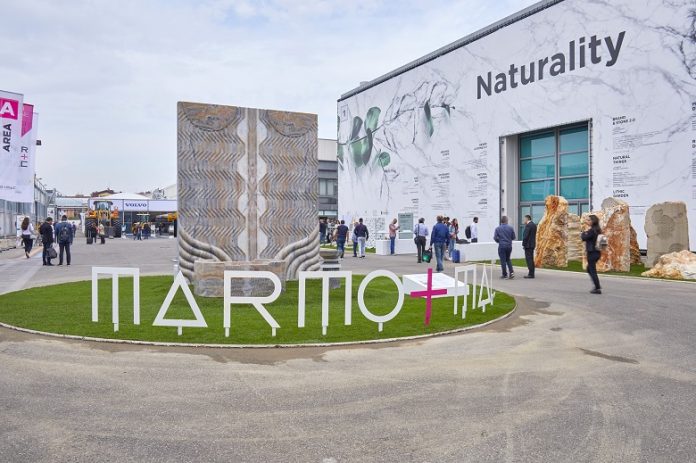 It's been common secret in natural stone business since last week that Marmomac trade fair will be postponed for 2021 due to the new situation caused the COVID-19 pandemic, following the example of all other trade fairs in the sector. However, the organisers will give the chance of a digital version of the fair, launching the Marmomac Restart online on the same date, from September 30th to October 2nd, 2020.
According to the official press release sent just yesterday, it is going to be "three days of meetings, networking, b2b and events for the first entirely digital edition of Marmomac, where the natural stone community will have the chance to develop relationships within a global format".
"The on-going conditions of general uncertainty associated with the escalation of the COVID-19 emergency around the world have highlighted the absence of those conditions needed to ensure upkeep of Marmomac's quality standards which, on an international scale, are one of the event's major strengths", as noted in the announcement.
"From 30 September to 02 October, take part in the new online edition of Marmomac: you will be able to take advantage of matching generated by the artificial intelligence powering our platform, get in touch with all Marmomac visitors and operators, set up appointments with the market and detect every possible sign of recovery", the announcement ends.