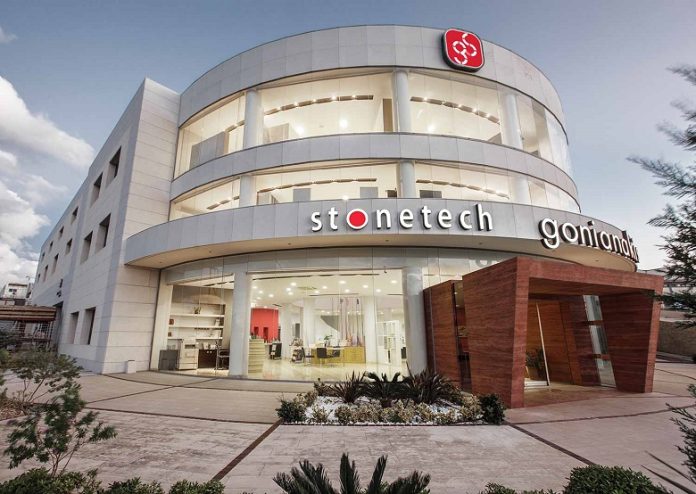 Stonetech, aiming to provide its customers in Greece and abroad with unique products from leading quarries, opens a new e-showroom of natural stone and surfaces, stonetechb2b.com.
The company invests in this online showroom to digitally connect its quality products, such as blocks, slabs, cut-to-size natural stones and artificial surfaces, with customers and other industry professionals.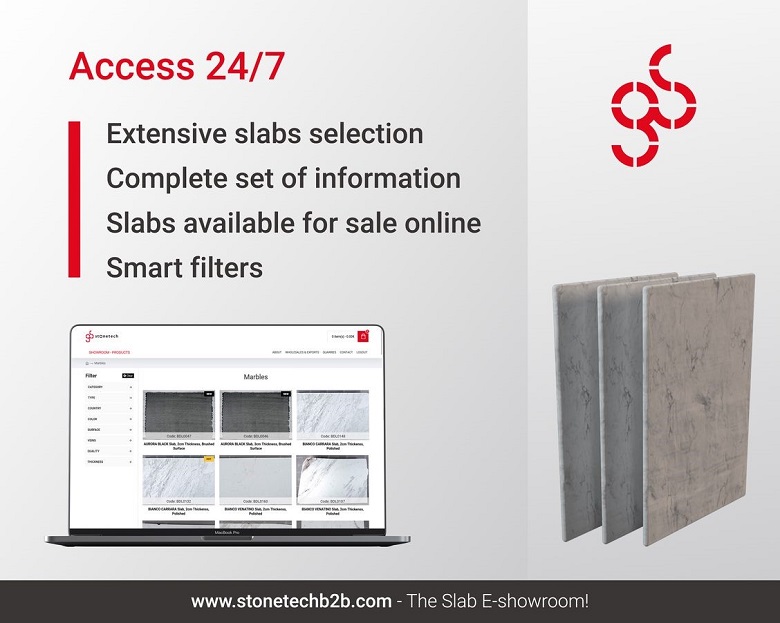 On the occasion of the commercial launch of the e-showroom, Stonetech CEO Nikos Gonianakis said, "Our world is changing, and our industry must follow the progress to offer more opportunities to professionals. Our e-showroom is an innovation that, in addition to the development of our commercial capabilities, raises its stature to unpredictable factors, such as the consequences of the pandemic, which greatly affected the transactions, including due to the lack of mobility."
The natural stones available for sale at stonetechb2b.com originate from Stonetech's quarries and selected partner quarries. Professionals from the natural stone industry, construction and technical companies, architects and decorators can register on the e-showroom platform.
Registered users will be able to explore the materials and express their interest in specific dimensions and applications whilst also having access to content and updates on natural stones and the company's wholesale and export activities.
In addition to the online platform, Stonetech recently opened a physical showroom. Mr Gonianakis, referring to this showroom, said, "our new exhibition space will be at the disposal of our partners so that they can see the materials uploaded on our platform, as well as many other natural stones and artificial surfaces. These are two important investments of our company, which cover significant gaps and make us very proud".
Stonetech's exhibition space located in Oinoi, Attiki, covers a total area of 3,500sqm, and the company's goal is to meet the modern needs of natural stones, marbles, and artificial surfaces industry.