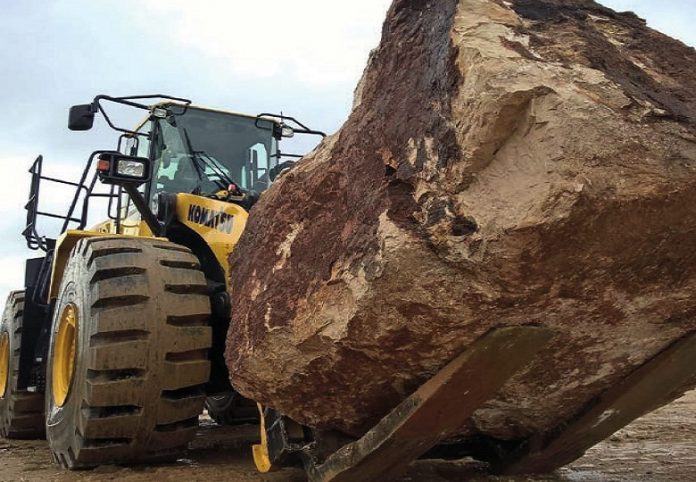 Stone handling is a challenging task that sometimes may become hazardous. Efficiency and
accuracy are undeniable and they can be achieved with sturdy machinery. Komatsu wheel
loaders are well-known for their exceptionally strong design and their long service life even
when working under the toughest conditions.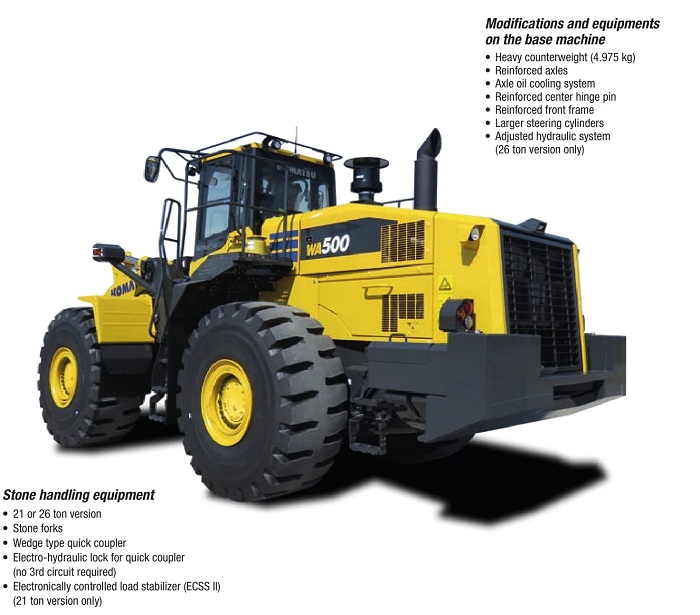 Komatsu takes it a step further with the new WA500-8 SH, which offers an outstanding
combination of stability, breakout power and tractive effort to users. It's perfect for any
moving, transport or loading job.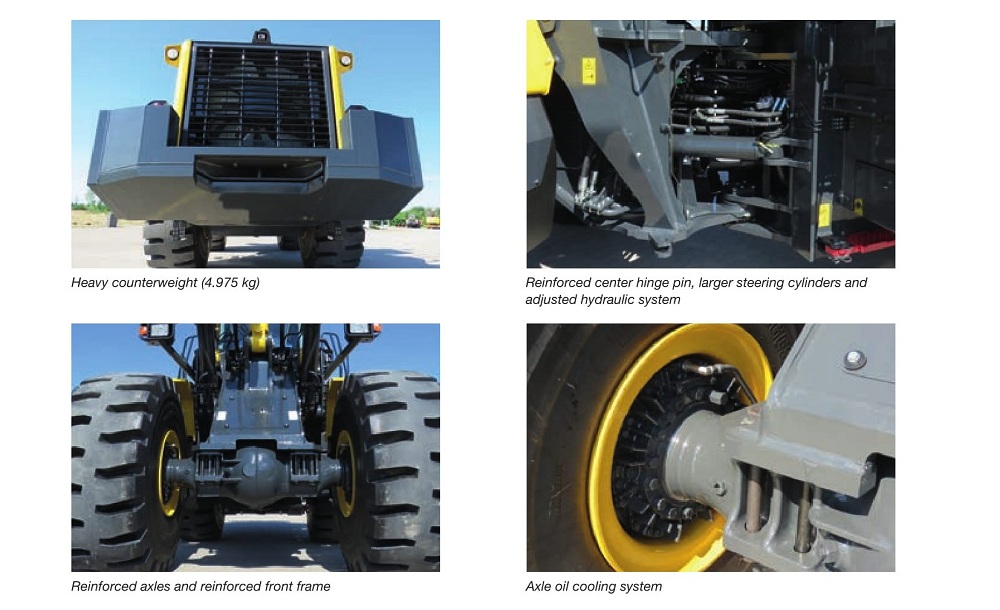 As for its stone handling specification, Komatsu WA500-8 SH perfectly adapts to the special
requirements of this application. The combination of the modified base machine with a
wedge type quick coupler and a specially designed stone fork ensures optimum kinematics
for daily work. Special buckets are available on request, and hydraulic modifications to the
base machine allow higher loads. In addition, reinforced axles, an axle oil cooling system
and additional counterweights provide a package that meets the application requirements.