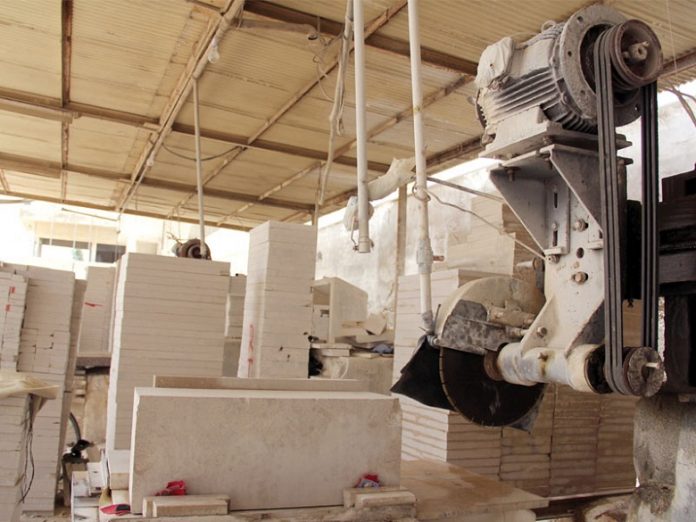 Khyber Pakhtunkhwa (KP) government has allocated 9.5 million Euro in the annual development programme for FY21 for the establishment of a marble industrial estate in Buner.
The 9.5 million Euro will be used to purchase land for the marble industrial estate in the district.
Buner district currently houses 350 marble factories and contributes 60 per cent to the total marble production in the country. However, despite such a large quantum of production the district lacks an industrial zone for marble factories which leads to lower production levels and harm to the environment.
Khyber Pakhtunkhwa Economic Zones Development Company (KPEZDMC) Chief Executive Javed Khattak, told Profit that the establishment of the marble city in Buner will not only reduce the issue of environmental pollution but will create additional employment opportunities for the locals.
According to Javed Khattak the marble city will provide the best facilities to attract thousands of marble industrialists. "One of our top priorities is to start work on this industrial estate as soon as possible so that we can attract more investment due to the timely completion of this project," said Khattak.
Buner Marble Industry General Secretary Arshad Iqbal said that the establishment of a marble industrial estate in Buner will bring marble factories located all over the district under a single industrial estate and protect the investment of people associated with the marble industry.
"If all the factories across the district are brought together at one place, the transportation and supply of marble will be simplified and roads in other parts of the district will not be damaged," he said.
According to sources, currently marble factories are able to run their operations for around eight hours in the day due to prolonged electricity outages, which reduces marble supply and leads to unemployment. However, marble factories located in industrial estates can remain operational throughout the 24 hours which is expected to increase supply and create additional jobs.
According to Arshad Iqbal with the establishment of the marble city, the number of laborers working in marble factories will potentially increase by three hundred per cent.
Source: profit.pakistantoday.com.pk