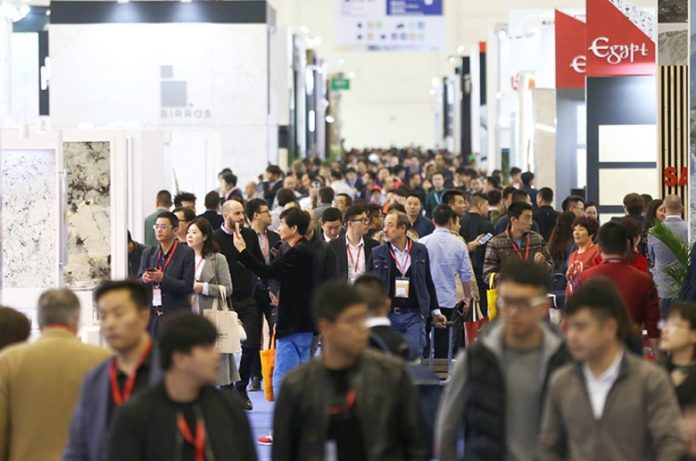 Xiamen Stone Fair will take place on 4 days from Wednesday, March 6 to Saturday, March 9, 2019 in Xiamen, China. It is considered as the largest international exhibition of the natural stone industry.
Stonenews.eu, after collecting and studying the statistics of Xiamen Stone Fair, is presenting the evolution of the number of visitors and exhibitors from 2013 to 2018.
In 2018, there was a marginal increase in the total number of Xiamen Stone Fair visitors, compared to 2017, with the main part still coming from Asia, while there was a decline only in the number of visitors from Oceania. Visitors from Europe remain firmly second in number and from North America third.
In the table below we can see Xiamen Stone Fair visitors and their origin between 2013 and 2018.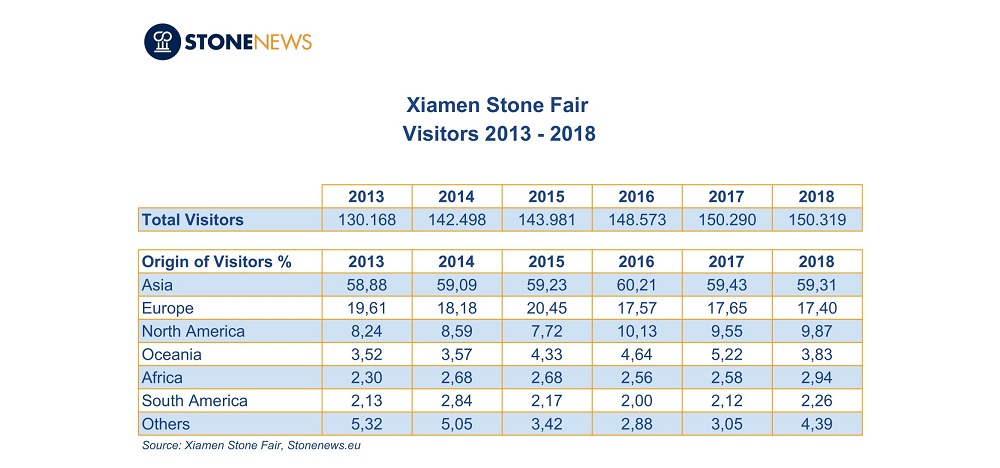 As far as the number of exhibitors is concerned, in 2018 it remained almost constant in contrast to the origin where significant changes were observed.
In the following table we can see the Xiamen Stone Fair exhibitors and their origins in the period 2013-2018.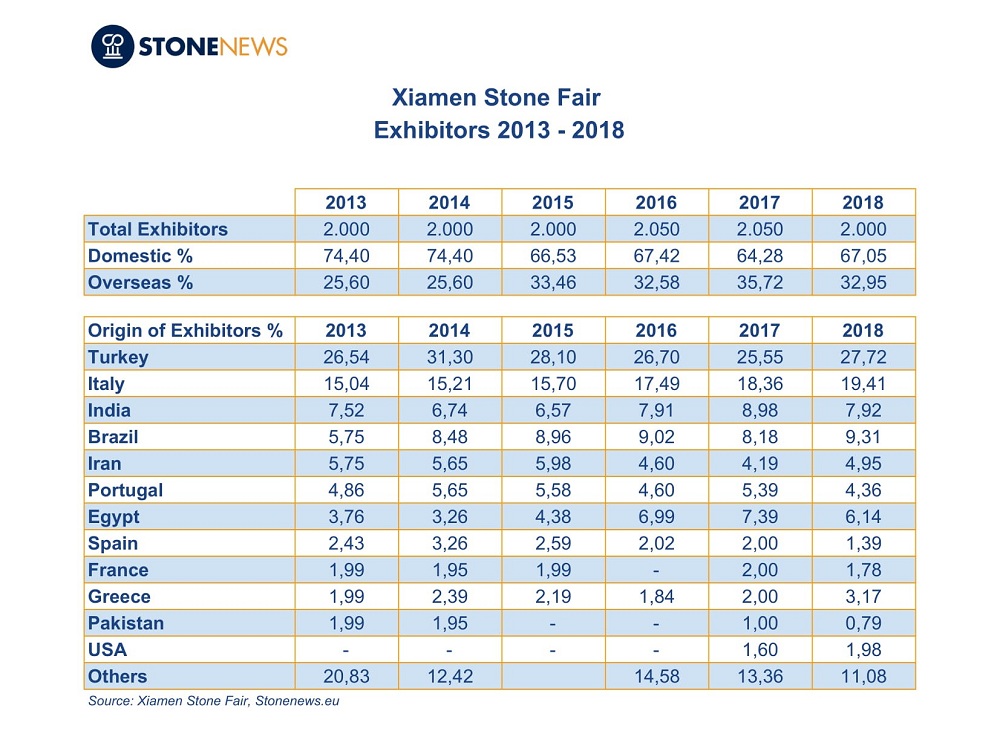 As seen at the table above, in 2018, domestic exhibitors increased marginally in number, opposite to the international ones, which fell compared to 2017. In terms of countries of origin, there was an increase in participations from Greece, the United States, Iran, Brazil, Turkey and Italy.
According to the organizers of the exhibition so far, a total of 1787 exhibitors will participate in this China Xiamen Stone Fair. In the following table we can see the exhibitors by country and the changes in numbers between 2018 and 2019.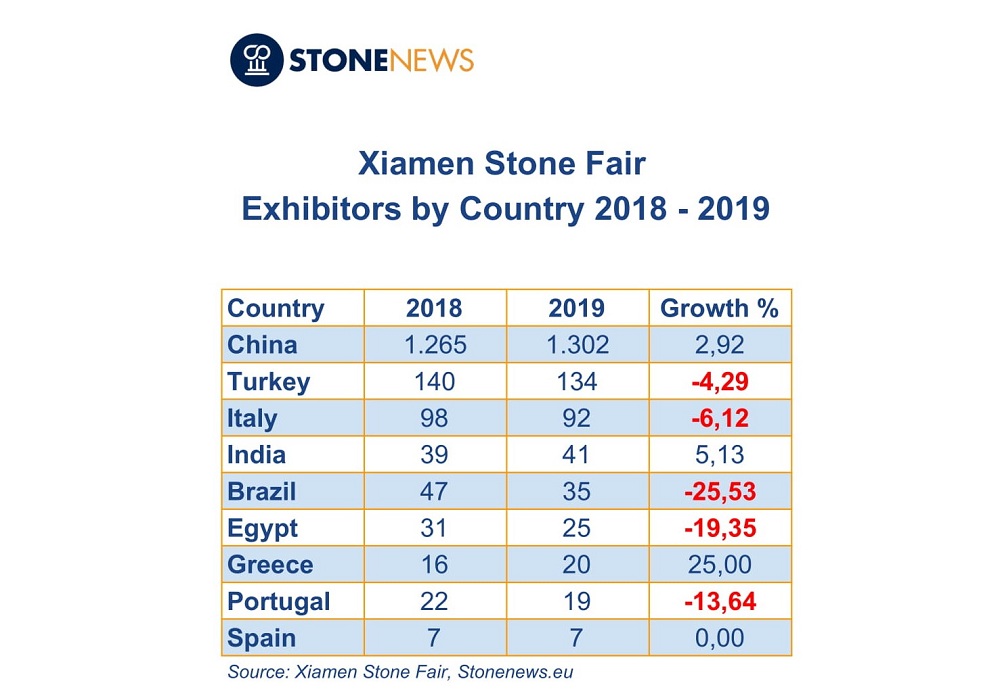 Leading role among the natural rocks that will be exhibited at this year's exhibition will hold the marble while in products dominant are the plates, the volumes, the wall and floor tiles, the counters and the sinks.
In conclusion, we would like to point out that after thoroughly processing and checking the statistics published by the organizers of Xiamen Stone Fair, we found that the figures are indicative. However, they help us to shape and bring you a picture of the show.
Source: Xiamen Stone Fair, Stonenews.eu