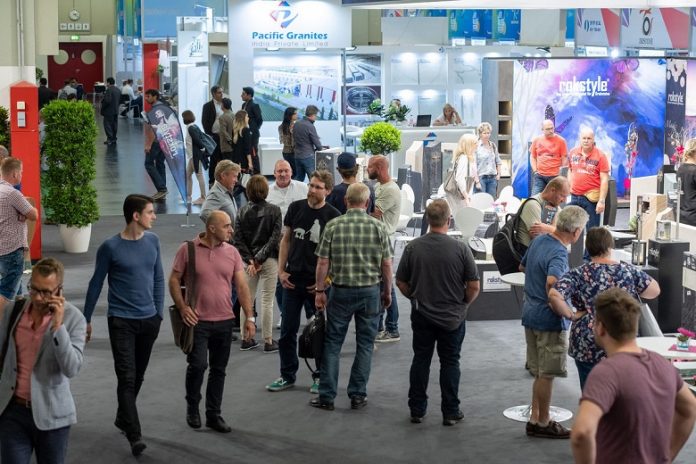 Stone+tec, the international competence forum for natural stone and stone technology, will take place from Wednesday, 22 June to Saturday, 25 June 2022 at the Nuremberg Exhibition Centre, providing a preview for industry innovations and new trends through its Innovation Area.
Stone+tec's sponsors are the German Natural Stone Association (DNV) and the Federal Guild Association of the German Stonemasonry and Stone Sculpture Trade (BIV). Internationally the trade fair is supported by the Italian association Confindustria Marmomacchine.
Invited professionals, like stoneworkers, property developers, planners and architects, will have the chance to attend the three main thematic areas of the exhibition, titled: "Build with Natural Stone", "Equipment for Professionals" and "Place of Remembrance".
The exhibit of the first thematic area will focus on natural stone and its various potential applications. In addition, engineered stone, ceramics, tiles, and slabs will also be presented.
A separate section is dedicated to environmental protection and sustainability methods, such as monument preservation and maintenance. Besides natural stone architecture, styling and design will also be at the forefront of discussions.
Another prominent area of the exhibit concentrates on machinery, equipment and tools. This section includes materials handling technology, transport and packaging, anchoring and fastening technology, and construction chemicals. In addition, there will be information and assistance on all aspects of occupational safety.
The Stone+tec Congress will accompany the Stone+tec trade and offer further training and professional exchange between the visitors.