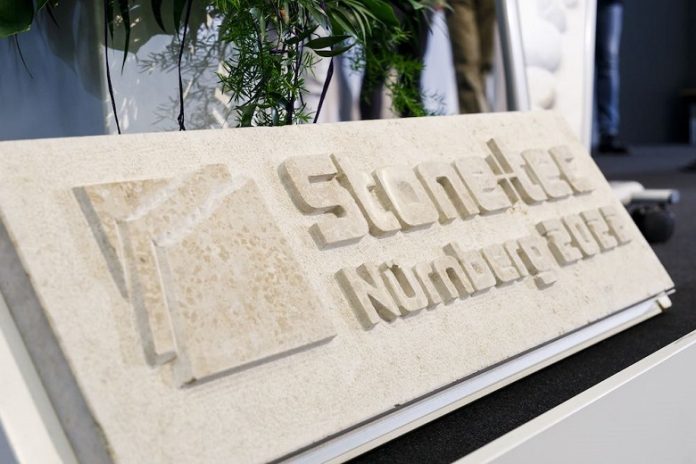 The International Competence Forum for Natural Stone and Stone Technology, Stone+tec, opens its doors today. The highly awaited Fair will take place from June 22 to 25 at the Nuremberg Exhibition Center and will welcome more than 250 exhibitors showcasing natural stone applications.
The Stone+tec Fair will be held in Halls 10, 11 and 12, divided into three major thematic areas; "Building with Natural Stone", "Equipment for Professionals", and "Place of Remembrance".
Beyond the Fair, visitors will have the opportunity to attend the Stone+tec Congress from June 22 to 24. During the first two days, the Congress will provide technical information on all aspects of building with natural stone. Specifically, it will include specialist lectures and discussion panels aimed at architects, planners, building and environmental authorities, building trades, property developers, owners and managers of real estate and properties, gardeners and landscapers, restorers, and tilers. On the third day, June 24, the topic of the Congress will turn to "Space for Mourning" and natural stone's use in cemeteries.
Additionally, this year's visitors will have the opportunity to explore an Innovation Area dedicated to the digitization of the stonemasonry trade. Specifically, guests of the Fair will learn first-hand how professionals can use scanners, 3D printers and other electronic aids in the design process. Another new feature is a live Workshop, where application technicians from various companies will provide tips and tricks on laying and installing sophisticated materials.
Finally, during the event will take place the presentation of the German Natural Stone Award (June 22), the excursion to the Nuremberg Zeppelin Tribune (June 23) and the impulse lecture by the well-known founder of the Zukunftsinstitut, Matthias Horx (June 24). The young talent competition for stonemasons and the stone sculpting trade will be held from June 22 to 24 as part of Stone+tec, with the awards ceremony taking place on the afternoon of June 24.
For more information about the Stone+tec trade fair and the accompanying Congress: www.stone-tec.com/en/