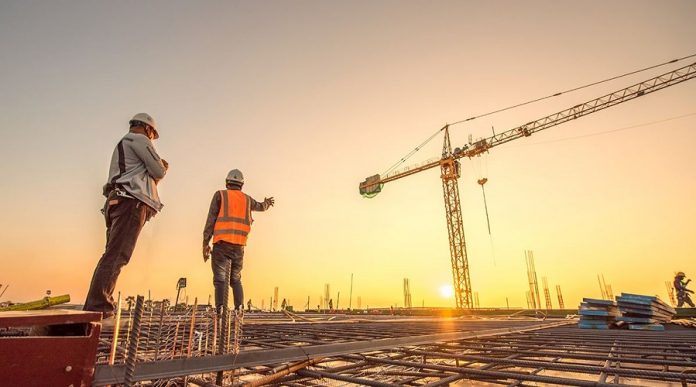 Construction's recovery from the COVID-19 pandemic will vary greatly by city, but will most likely begin this year, a new report from construction management firm Cumming says.
The company's Q1 construction market analysis predicts that the industry's resurgence will return in earnest starting in the third quarter of this year, and the firm said it is already seeing a significant pick up in activity and discussions related to new and upcoming projects.
The cost of construction is up in the majority of markets that the company tracks, due to the skilled labor shortage and rising material prices, especially for items such as steel and lumber, it noted.
The cost of construction has risen during the pandemic, at about 1 or 2 points below the typical 12-month average, unlike the Great Recession when prices fell dramatically, Daniel Pomfrett, Cumming vice president, told Construction Dive.
The cities covered in the report will bounce back from the pandemic at different rates, he said, and costs to build in each city vary greatly by building sector.
He also noted that previously high-volume sectors such as retail and offices are being replaced by demand for data centers and mission critical facilities. This trend has been especially prevalent in Southern and Midwestern states, where data center construction is increasing at an impressive rate, he said.
Cumming provided Construction Dive with an index showing the most expensive markets in which to build this year, using Washington, D.C., as a baseline. They are: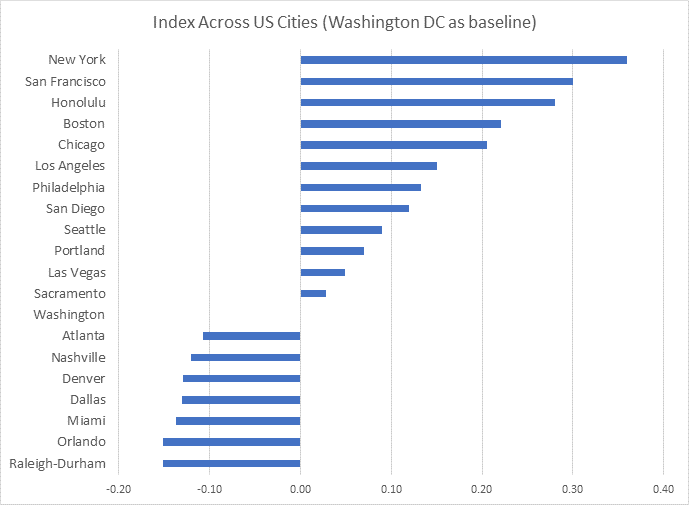 Source: www.constructiondive.com