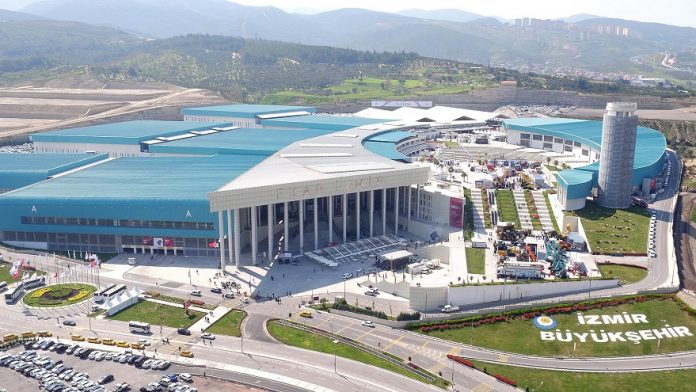 From the 25th to the 28th of August, the 26th Marble Exhibition will be held at the state-of-the-art venue of «Fuarizmir» in Izmir.
Marble Izmir Fair is one of the largest marble exhibitions in the world and will be organized by İZFAŞ and under the auspices of the Metropolitan Municipality of Izmir, Stonenews.eu will be present at another big event, as it will be at the exhibition to bring you everything that will happen and to inform you.
The ever-changing pandemic conditions also affected the marble sector, but the organizers of the exhibition managed to find the right date for its realization, of course observing all the necessary health protocols.
The exhibition has evolved over the years and during it thousands of varieties of Turkish natural stone are presented for investors, traders and professional organizations. Colors, textures and designs at the disposal of all visitors with many exhibitors present and experts in the field and representatives of the marble industry from around the world are expected to visit this important event.
So it is worth visiting the exhibition to discover new products, new companies and varieties of stone, to see the new trends and how the new technologies related to the stone industry are used.
We remind you that under the auspices of the exhibition, the World Stone Summit will take place on August 26 at the Fuarizmir.
Exhibition days: 25 – 28 August 2021
Visiting hours: 10.00 – 18.00
Organizer: izmir Fair Services Cultural and Art Affairs Trade Inc.