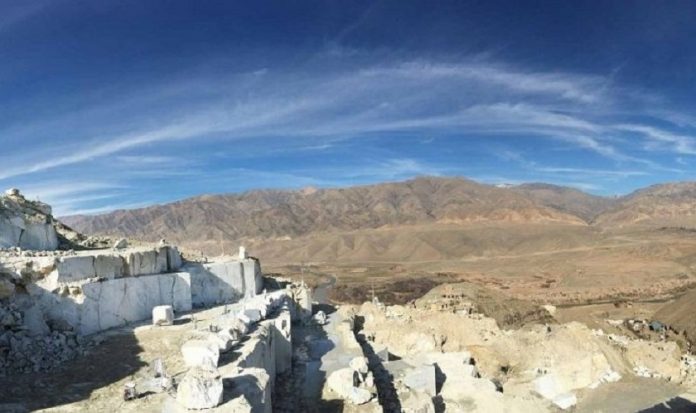 A 2010 report undertaken by US military experts and geologists stated the wealth of the country's precious metals could be one of the greatest globally.
Afghanistan is rich in resources like copper, gold, oil, natural gas, uranium, bauxite, coal, iron ore, rare earths, lithium, chromium, lead, zinc, gemstones, talc, sulphur, travertine, gypsum and marble.
Afghanistan's Ministry of Mines and Petroleum in a 2019 report estimated the country's copper reserves at almost 30 million tonnes and another 28.5 million tonnes in undiscovered porphyry deposits. These untapped copper resources are alone worth hundreds of billions of dollars.
It is also believed to hold the world's largest deposits of Lithium, a scarce component used in the manufacture of rechargeable batteries and other deposits of rare earth metals scattered across provinces. The 2019 report gauged 1.9 million tonnes of rare earth minerals, used in the manufacture of everything from consumer electronics to military equipment.
An internal memo of the US Department of Defence in 2010 reportedly described the country as the "Saudi Arabia of Lithium". The comparison was made even before it became apparent how much Lithium would be needed to fuel the transition of auto industry from petroleum-based to Electric Vehicles.
The 2019 report also claimed that the country had more than 2.2 billion tonnes of iron ore, raw material for making steel, worth over $350 billion at current market prices.
Other metals include gold at an estimated 2,700 kg worth over $170 million along with base metals such as tin, lead and zinc scattered across the country.
A US Geological Survey in 2017-18 also noted that Afghanistan has deposits of spodumene, a lithium-bearing mineral. The country is also believed to harbour around 1.6 billion barrels of crude oil, 16 trillion cubic feet of natural gas and another 500 million barrels of natural gas liquids. The 2019 Afghan ministry report citing a joint US-Afghan assessment pegging the worth of crude oil in the country to be around $107 billion at current market prices.
Source: www.timesnownews.com