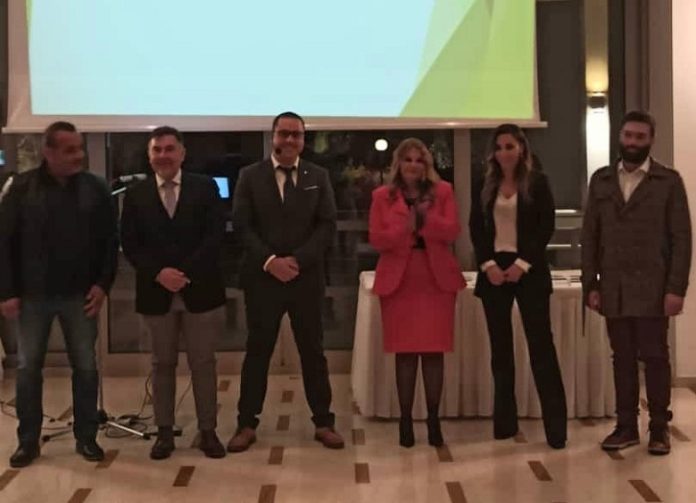 The annual general meeting of the Association of Marble Companies of Macedonia-Thrace, Greece, was held in a pleasant atmosphere. After the meeting, the new seven-member Board of Directors and the three-member Audit Committee were elected.
Mrs Julia Chaida was elected as the new President of the Board of Directors for the second consecutive time. Mr Panos Iliopoulos was elected as Vice President. Mrs Sophia Byrou was elected General Secretary of the Association, while Mr Konstantinos Filippidis was elected Treasurer. The members who complete the Board of Directors are Mr Christos Kavazis, Mr Kostas Pavlidis and Mrs Irini Papagiannouli. The new Board will fulfil its two-year term of office in a period with many opportunities for growth for the future of the Association.
The evening ended in an emotional atmosphere with the awarding of 44-second generation entrepreneurs from 23 companies, who chose to join the family business, thus continuing the work started by their parents.