Dubai's most expensive home, also known as The Marble Palace, is on sale for $204 million. It boasts marvellous architecture and premium amenities, including a 24-carat gold jacuzzi, a massive master bedroom and a techno gym, among others. Here we take a look at the ultra-luxury property.
The Marble Palace is in Dubai's posh Emirates Hills neighbourhood. It offers a view of the Burj Khalifa, the world's tallest building, and overlooks a golf course.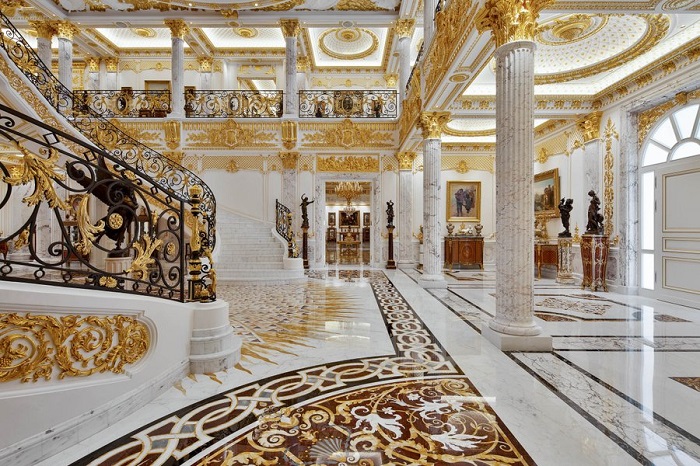 The mansion is spread across 70,000 square feet and comes with additional 60,000 square feet of built-up space. This makes it one of the biggest and most exclusive homes in Dubai's Emirates Hills neighbourhood.
The Versailles-inspired mansion has a primary bedroom with an area of 3,875 square feet along with a mini-primary bedroom and three guest bedrooms as well.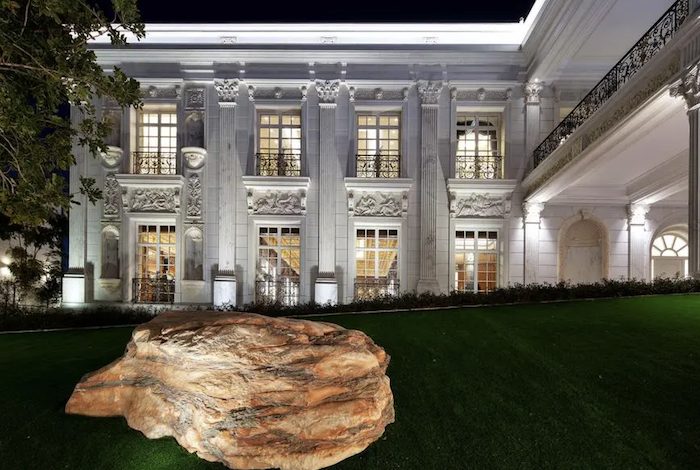 The Marble Palace has a slew of luxurious amenities which makes the property special. It took around 70 skilled artisans to apply 700,000 sheets of gold leaf inside the property. The property has two hand-carved glass domes, 160 marble columns, a 24-carat gold jacuzzi, and a garage that can accommodate up to 16 cars. The Marble Palace also comes with 2,153 square foot techno gym space and a koi pond.
There is a formal dining room on the ground floor of the property which features an 80,000 coral reef aquarium. The room also has a custom precious stone and crystal dining table along with other luxurious collector's pieces.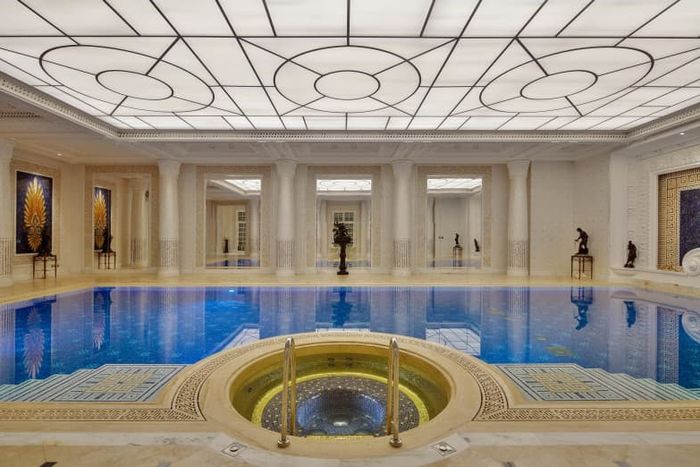 The exterior, too, has been given glossy treatment for which more than 40 containers of marble and natural stones were imported from different parts of the world.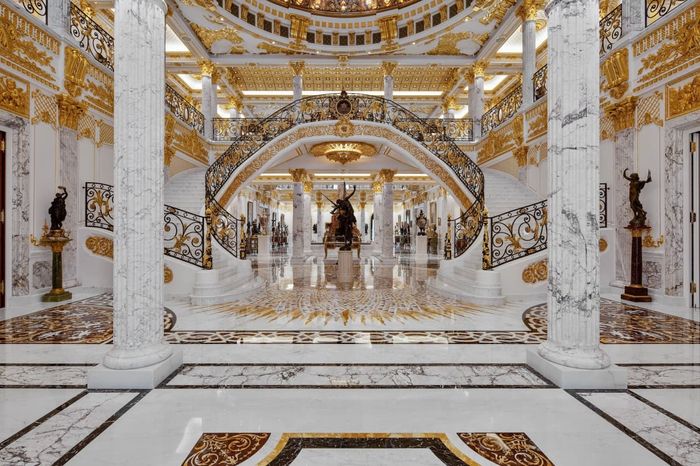 Source: www.khaleejtimes.com