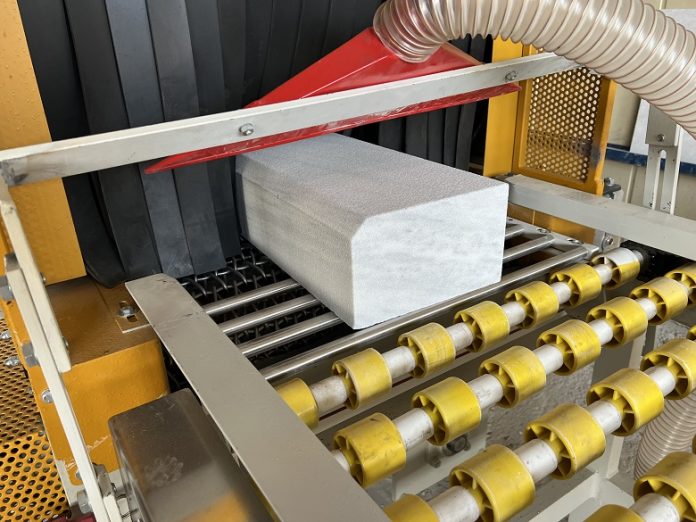 Thrace Marble has added to its mechanical equipment a new sandblasting machine that can blast sand grains with high air pressure, which gives the stone a lightly bush-hammered finish.
The company, which produces large quantities of processed marble cut-to-size for various projects and public works that it undertakes but also serves its network of customers, can now sandblast layers for floors and curbs by hitting all their sides.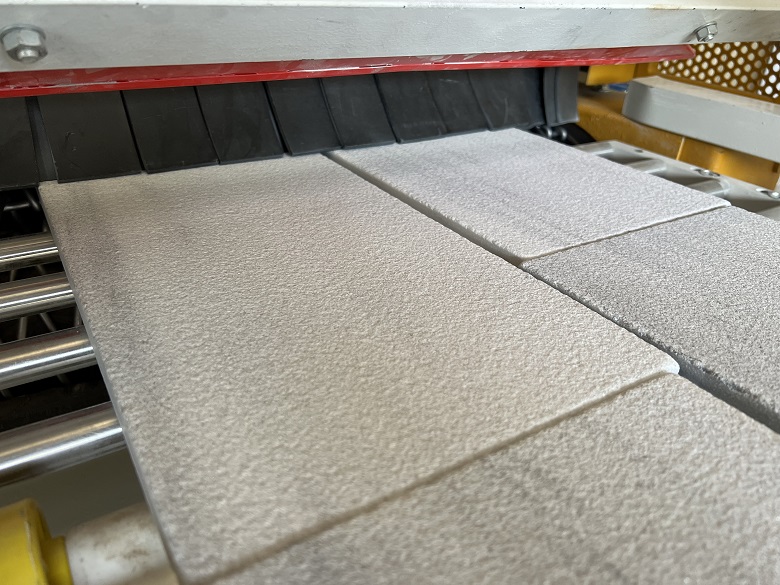 The dynamic productivity that Thrace Marble has with the new machine reaches almost 500m² of sandblasted layer for floors per 8 hours, thus achieving short delivery times.
Thrace Marble's plans include further strengthening its mechanical equipment to provide a more efficient and faster service to its customers and partners.