Which country dominates the finished marble products exports for 2018? Which one holds the lead in export value and which exported the largest quantity?
China is the leader in export value of finished marble products in 2018, with $ 1.45 billion. Italy came second scoring $ 1.03 billion, while Turkey in the third place did not manage to exceed the billion in export value. Spain and Egypt followed in export value top 5 list, but both in a long distance.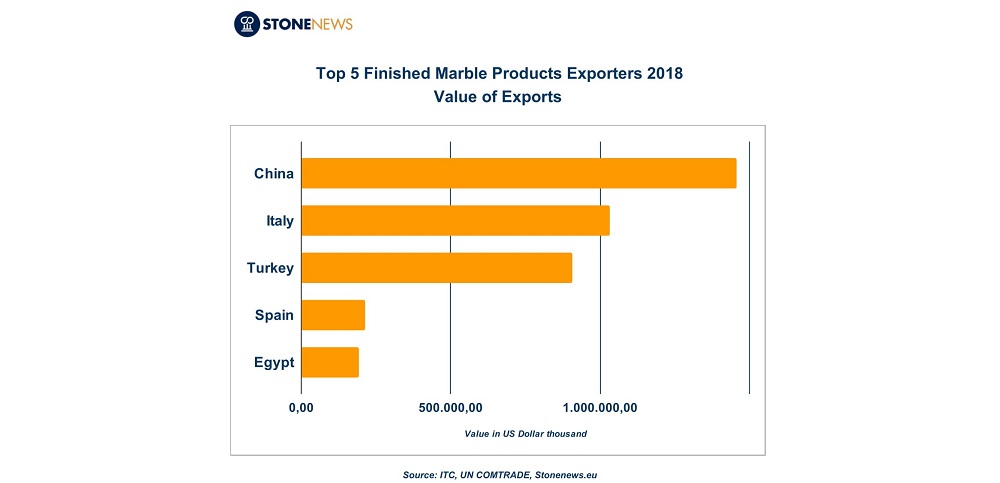 As for quantity of finished marble products exports, Turkey is by far the champion with 2.25 million tons exported in 2018. China in the second place exported half of Turkey's quantity, with 1.11 million tons of finished marble products exported. Italy in the third place exported half of China's quantity in 2018, with 0.57 million tons. Iran and Spain came in the last two places in this quantity of exports top 5 list.