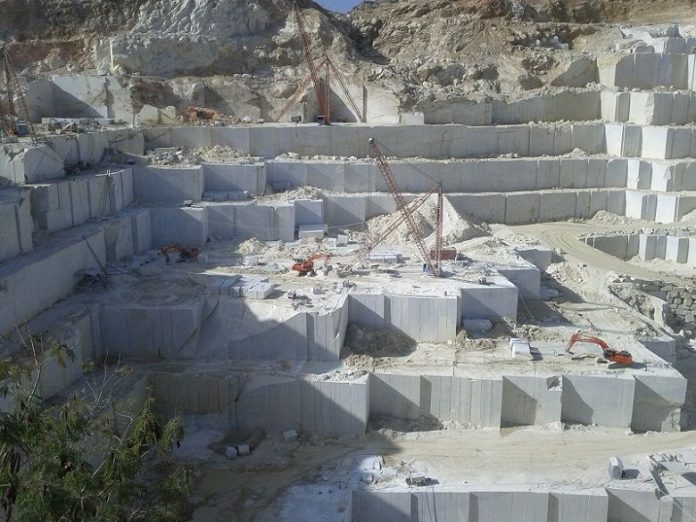 During another quarter, Turkey's total marble exports increased, mainly due to increased processed marble exports. Turkish marble companies are dealing with the new reality that has emerged following the decline in raw marble exports to China and are adapting to that reality. They are turning their attention to exports of processed marbles by strengthening their position in influential markets and increasing countries/destinations.
In doing so, they have managed not only to limit losses but to exceed them, setting a five-year record in total marble export value for the second consecutive quarter. The table below depicts the changes in export value and quantity between the second quarters of 2021 and 2022 and between the first and second quarters of 2022.

The five-year record in total export value is attributed to the rise in processed marbles to the U.S., France, Iraq, Israel, Israel, the United Arab Emirates, Australia, Germany, Morocco and Qatar.
Exports of rough marble, affected by the decline to China, are among the lowest in recent years. The decline was held back by a rise in exports to India.
Export dispersion remained high, with marbles exported to 141 countries in the second quarter of 2022 compared to 133 in its first quarter.
*The statistics are derived from the analysis of the Tariff Class Codes – Harmonized System (HS) Codes:
251511: Marble and travertine, crude or roughly trimmed.
251512 Marble and travertine, merely cut, by sawing or otherwise, into blocks or slabs of a square or rectangular shape.
680221: Marble, travertine and alabaster articles thereof, simply cut or sawn, with a flat or even surface (excl. with a completely or partly planed, sand-dressed, coarsely or finely ground or polished surface, tiles, cubes and similar articles of subheading 6802,10, setts, curbstones and flagstones).
680291: Marble, travertine and alabaster, in any form (excl. tiles, cubes and similar articles of subheading 6802.10, imitation jewellery, clocks, lamps and lighting fittings and parts thereof, buttons, original sculptures and statuary, setts, curbstones and flagstones).
*Due to consistent data flow, statistics may alter during the year
For more statistics contact [email protected]