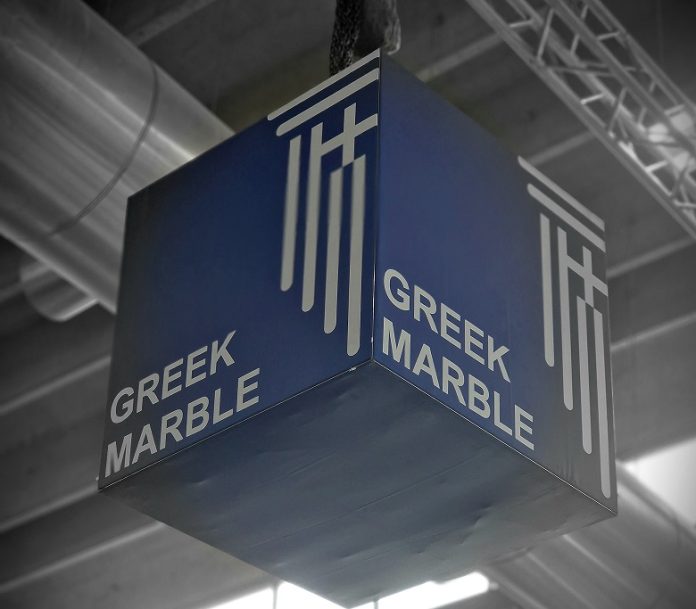 News entries, new looks and enhanced presence are the three main elements of the marble companies – members of the Marble Companies Association of Macedonia and Thrace, that are participating in the Marmomac 2022 International Trade Fair in Verona, Italy.
The wide range of Greek marble, in both colours and quality, and the different ways it can be applied to model its use, beauty, and magnificence played the primary role at the stands of the Association's companies.
Greek Marble
Another first appearance at this year's Marmomac was that of plexiglass stands, 3D boxes and flags with the shared creative GREEK MARBLE.
The initiative was the Association's and aimed to promote the brand name "Greek Marble". For the first time, all Greek pavilions had the plexiglass stand with GREEK MARBLE, while many more companies chose to have 3D boxes (indoor booths) or flags (outdoor booths) with the same creative.
In addition, the Association ensured the free promotion of the GREEK MARBLE creative on the event map, distributed to all exhibitors and visitors of the exhibition.
It is worth mentioning that most Greek companies have chosen to focus on the Greek origin of their materials and products.