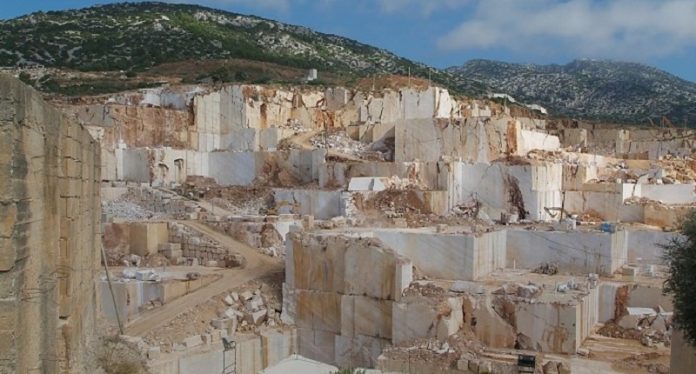 India was the United States' 10th largest supplier of goods imports in 2018. But what about natural stone products?
U.S. goods imports from India totaled $54.4 billion in 2018, up by 11.9% from 2017, and up by 111.7% from 2008. U.S. imports from India account for 2.1% of overall U.S. imports in 2018,  with the precious metal and stone category coming first amounting $11 billion.
As for natural stones, the US imports consist mostly of finished granite and other processed granite products.
Stonenews.eu, after studying the statistical results* of the International Trade Centre, the UN Comtrade and the National Statistical Institutes, is presenting the growth of US natural stone products imports from India between 2017 and 2018 as well as the value of these imports in 2018 based on the HS Code that the products are included in.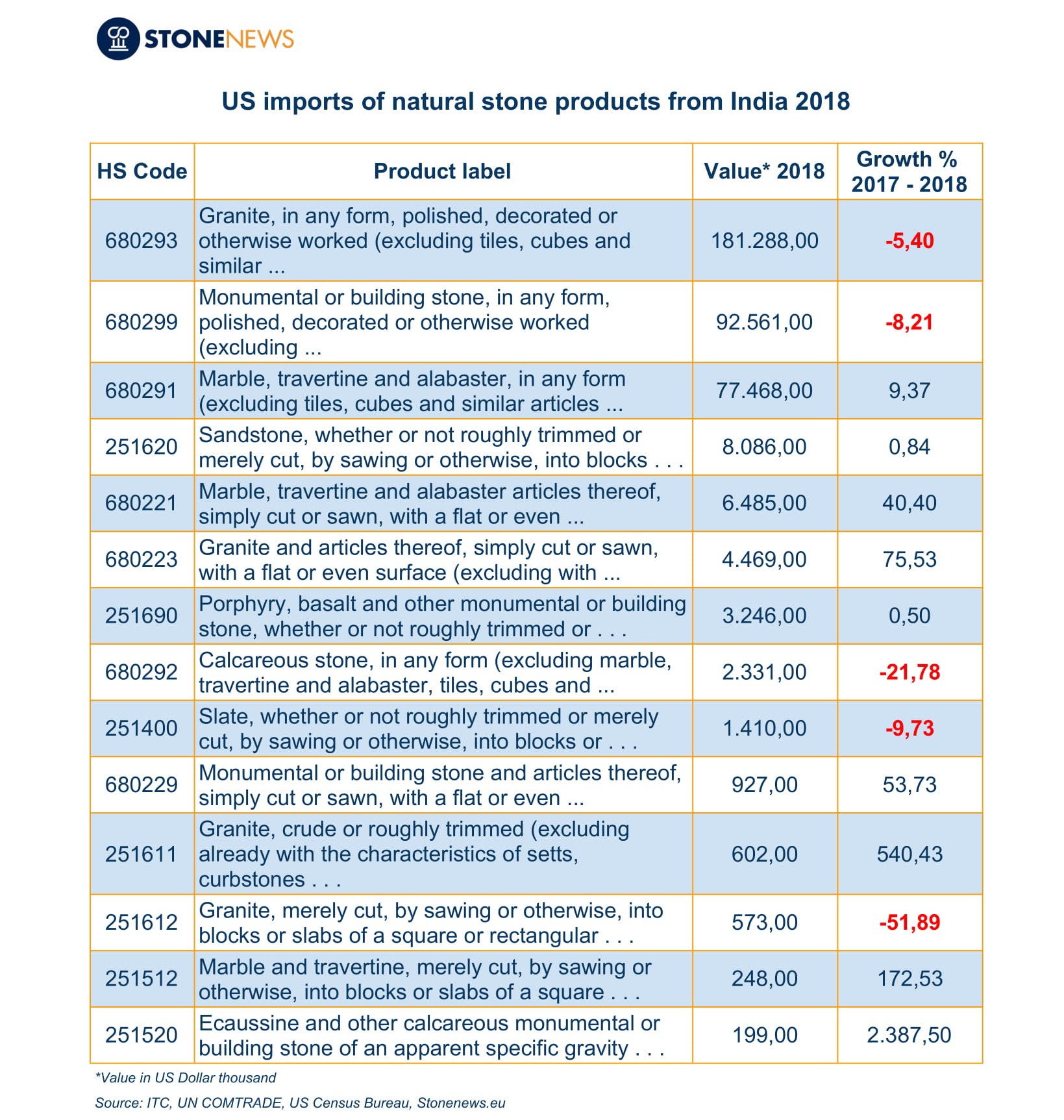 As presented at the table above, finished granite (HS Code 680293) comes first on the list of US natural stone imports from India in 2018 amounting $ 181.28 million, reduced by -5.40% from 2017. Finished stone products (HS Code 680299) come second in value with $ 92.56 million and a decrease of -8.21% from 2017, followed by processed marble, travertine and alabaster products (HS Code 680291) valued $ 77.46 million, increased by 9.37% from 2017.
The greatest loss is noticed for HS Code 251612 by -51.89%, followed by HS Code 680292 which decreased by -21.78%. On the contrary, the greatest increase is that of HS Code 251520 which boosted by the impressive 2,387.50%, followed by HS Code 251611 which went up by 540.43%.
*Due to consistent data flow, statistics may alter during the year