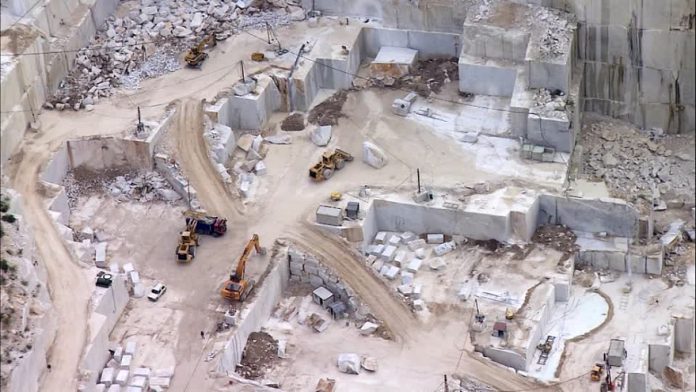 Which countries may benefit from the recent increase in tariffs on imports of raw and finished natural stones of the United States from China;
The additional 15% duty of 10 May 2019 on imports of Chinese products, including rough and finished natural stones, is added to the 10% imposed on 24 September 2018, increasing the overall duty on products by 25%.
According to the first estimates, US importers will have difficulties in absorbing the extra 25% and consequently will look for new suppliers to meet their needs.
Stonenews.eu, after studying the statistical results of the International Trade Center, the UN Comtrade and the National Statistical Institutes, is presenting the main US supplier countries of raw and finished natural stones more likely to get shares from China.
In the following table we can see the ten main products of the above group imported from China, which were subject to additional duties as well as the main suppliers in 2018.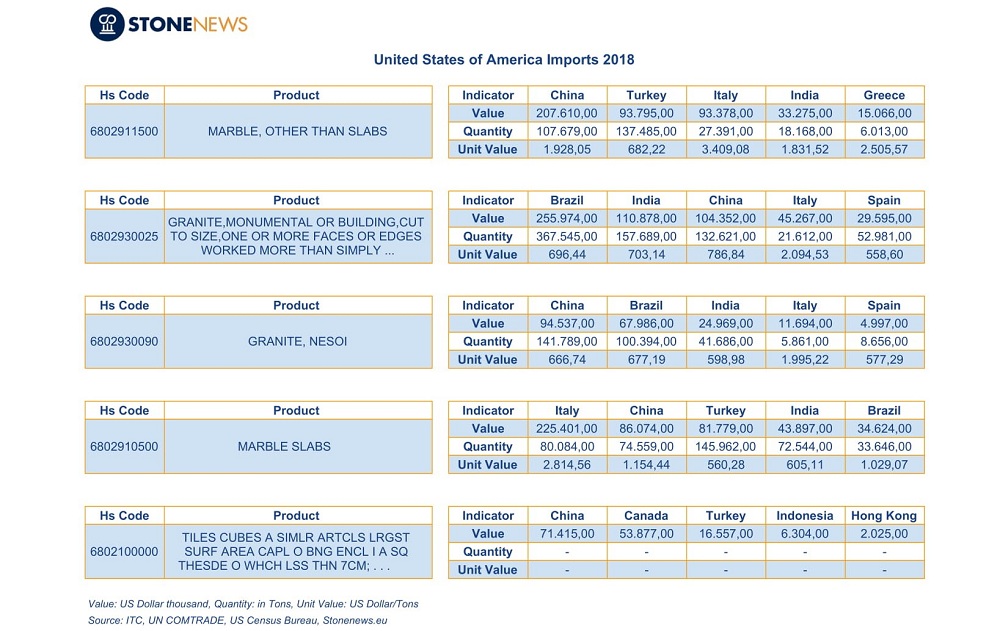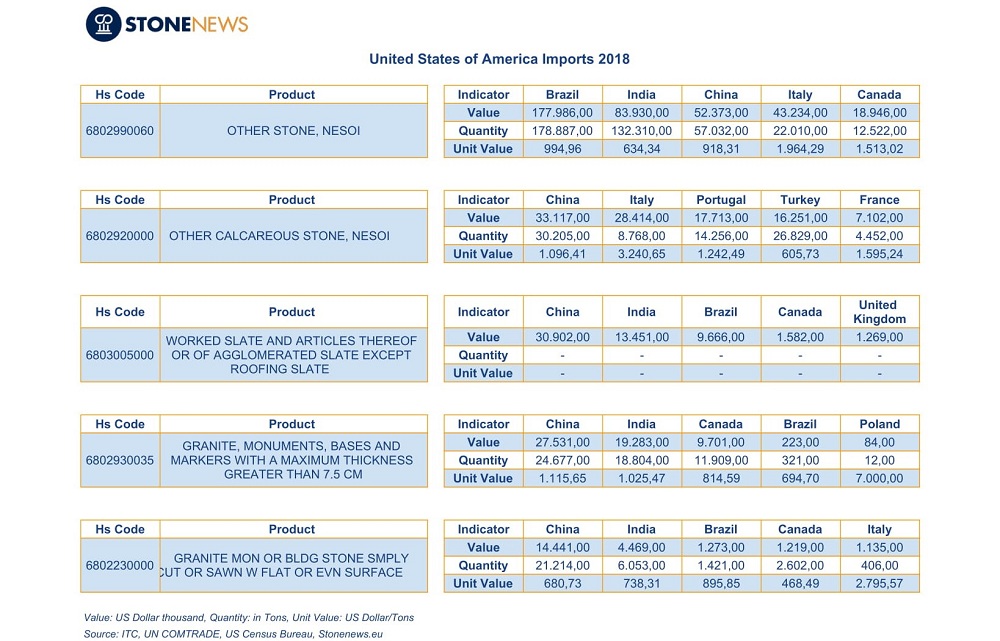 As seen in the Tables, other than China, US suppliers are Brazil, Italy, India, Turkey, Spain, Greece and Portugal. These countries have natural stones deposits and production units to cover the US market.
However, these countries export most of their production to China, which processes and promotes them in the US and the international market.
The slowdown in the Chinese economy due to the trade war and the increase in US tariffs are expected to lead to a significant reduction in these imports.
Consequently, the US supplier countries which have natural stones deposits, may experience a decrease in raw stone exports and an increase in finished natural stone products during the year.
According to the statistics of the General Customs Administration of China, 2018 concluded with a 10% reduction in the value of raw marble imports and a 4% marginal increase in raw granite value.
The total value of imports of natural stones imported by the US from China in 2018 stood at $ 780,484,000, 38,64% of which came from finished marble products while from granite the share was 32,13%.