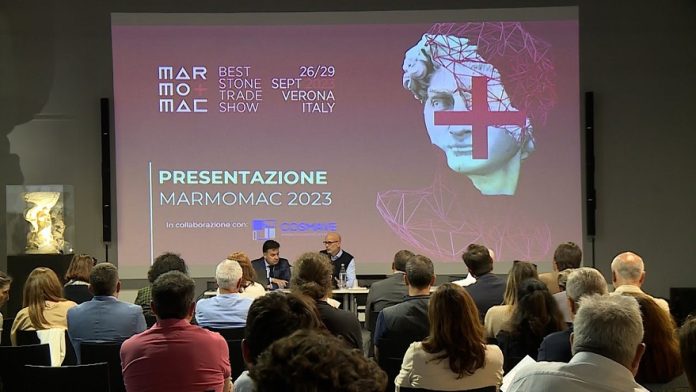 The Verona Fair stopped at MuSa in Pietrasanta to present the 2023 edition of Marmomac, one of the most significant exhibitions regarding the stone sector worldwide, that will take place on 26-29 September.
Marmomac 2023 promises to be one of the most attended events, with more than 1600 exhibitors and an exhibition area of more than 309,000 square metres.
Announcing the new dates at MuSa is an important acknowledgement for Cosmave and the consortium companies, which historically have always participated en bloc in the Veronese appointment, being the district with the highest number of participating companies, second only to the home one.
Source: www.noitv.it