Håkon Anton Fagerås plays with our senses by creating impressive sculptures from hard materials, such as marble. The Norwegian sculptor, with his unique talent, moulds and shapes pieces of marble in such a way that they look soft and fluffy.
Håkon usually creates human figures or faces, but lately, he has been working on a series named "Down". This series proves to be extremely charming, as it includes works depicting white pillows. The sculptures, although they look comfortable and delicate, are made of blocks of marble, which the sculptor has processed with different types of tools, such as the chisel and the jackhammer.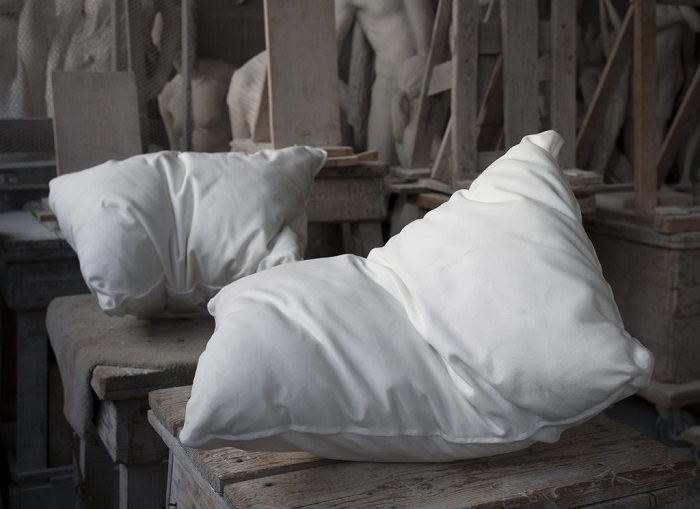 The marble masterpieces appear as if they were actual pillows – made of fabric – with folds that look exactly like natural ones. Talking about the decision to sculpt pillows, the artist explains that he sees them as "a beautiful symbol of life". He believes that pillows, being part of the moments, both good and bad, spent in bed can express a sense of lived experiences.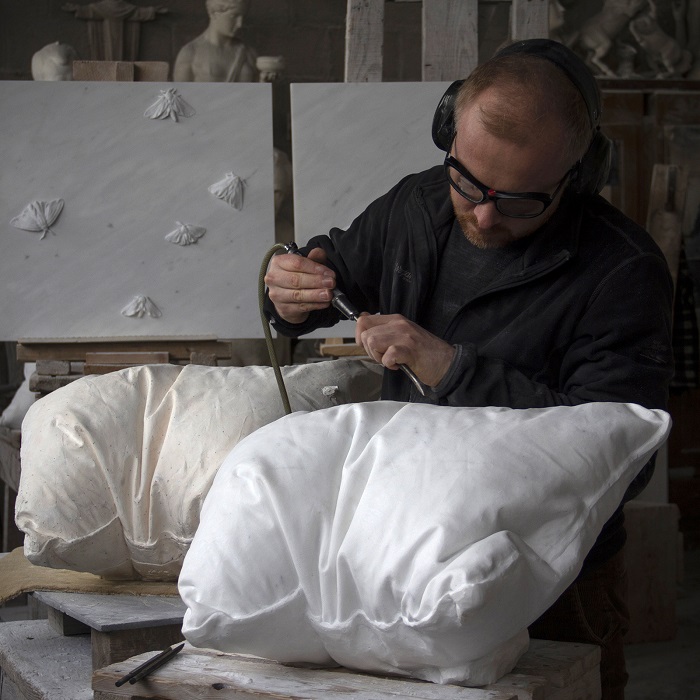 Source: curiosandosimpara.com