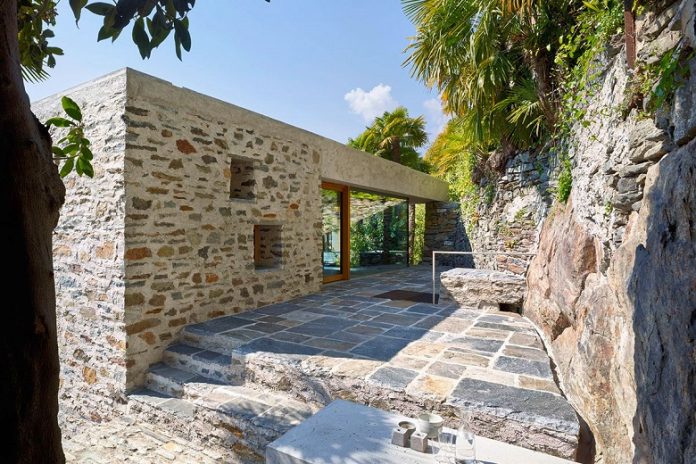 There are occasions when architecture is intimately linked to place, not only as regards the natural landscape but also the constructive elements characterising it. This is unquestionably the case for the stone house completed in 2018 by architects Wespi De Meuron Romeo in Ascona, a town overlooking the Ticino shore of Lake Maggiore.
The place
A pre-existing building requiring renovation was the starting point for a project that not only investigated the features of the location not far from the historic centre of Ascona, with a wide-ranging view over the roofs of the town, Lake Maggiore and towards the surrounding mountains. The steep natural slope has been terraced over time by high retaining walls, traditionally installed using local stone. And these aspects were the inspiration for the architectural project of the house.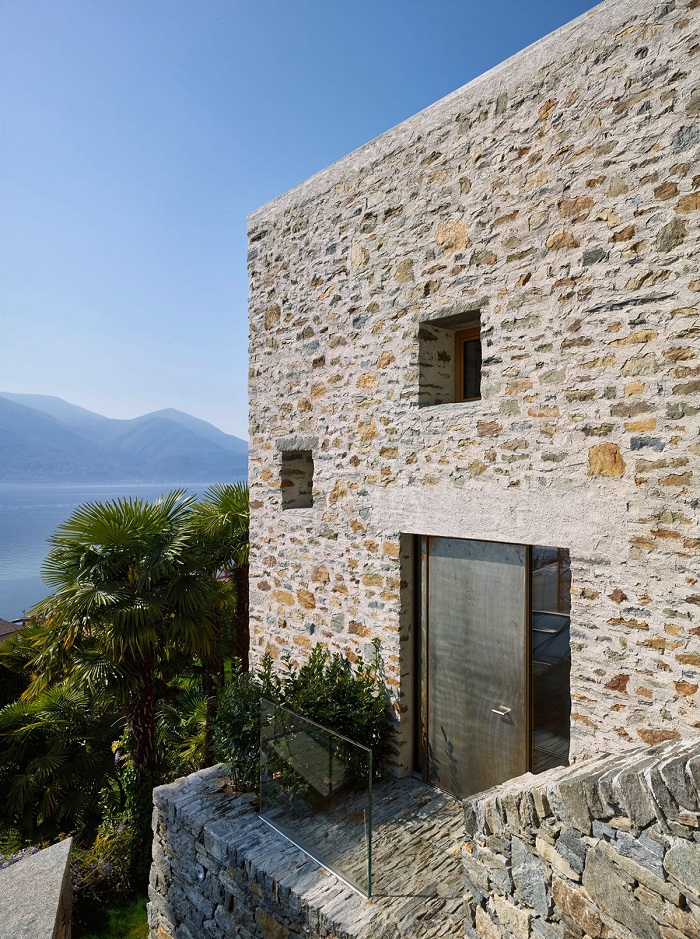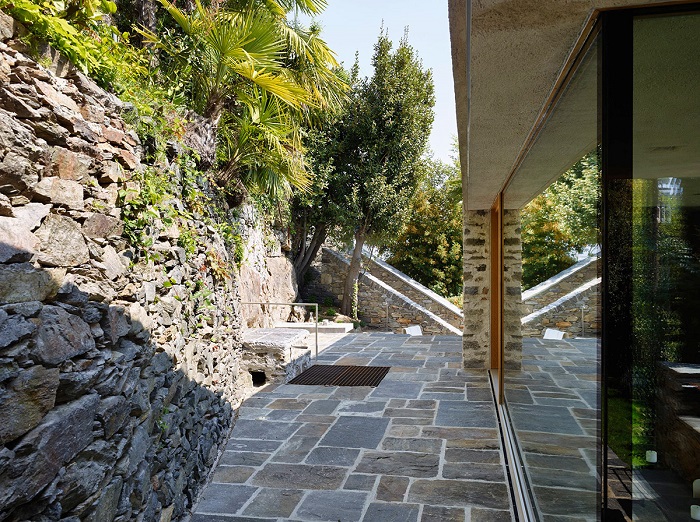 Using natural stone
The stone walls terracing the slope rise up to define cubic volumes characterised by natural stone cladding using reclaimed stones and quarried material; smooth plaster finishing of the joints achieves a sensation of a massive surface. The stone texture characterises the external faces as well as several internal walls: the cubic volume consequently resembles a large boulder eroded by the apparent naturalness and irregularity of the openings, tiny windows, loggias and large windows overlooking the lake and the garden.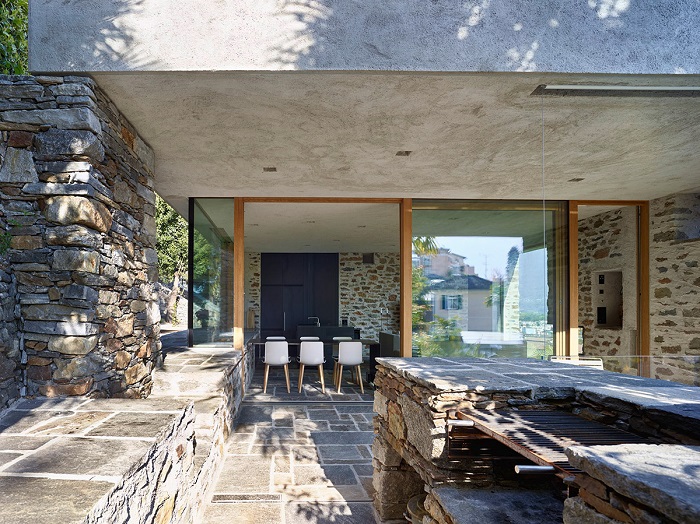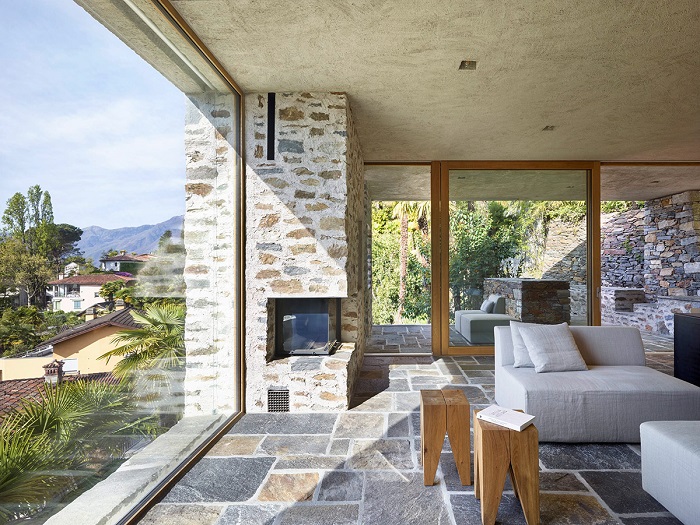 Exterior and interior interplay
The natural stone also protrudes into interior spaces: in addition to certain parts of the walls, the flooring weaves the continuity between exterior and interior spaces, with slabs sliding from the garden, stairways and terraced floors into the lounge. On the side facing the mountains, continuity is maximised near the outcropping rock, since the shared natural stone material brings the natural aspect of the slope and the artificial aspect of the constructed volume face to face.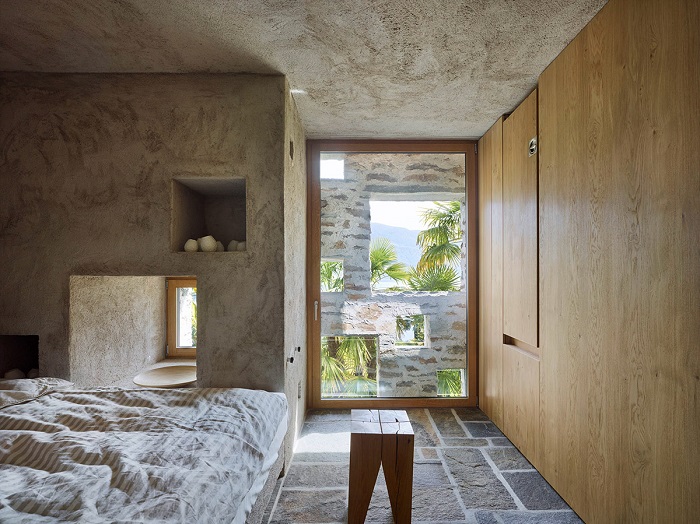 Designers
Markus Wespi and Jérôme De Meuron founded their studio in 2002 and were joined by Luca Romeo in 2012. They work both in Switzerland and on an international scale, with a special focus on residential architecture, where construction materials are the expressive key controlled by a rigorous geometry.
Credits
Project: Wespi de Meuron Romeo architects
Location: Ascona, Switzerland
Realisation: 2017
Images: Hannes Henz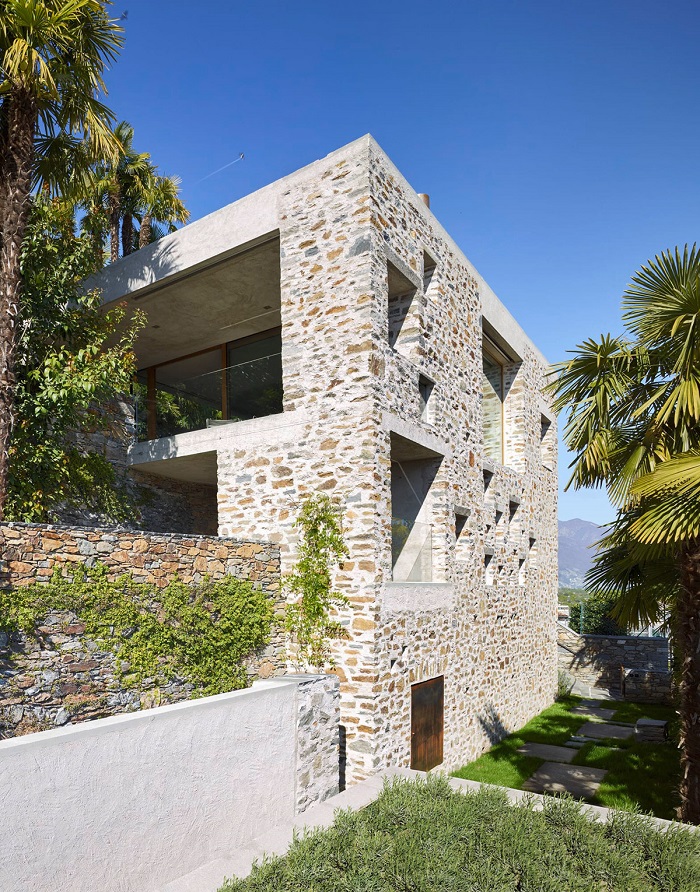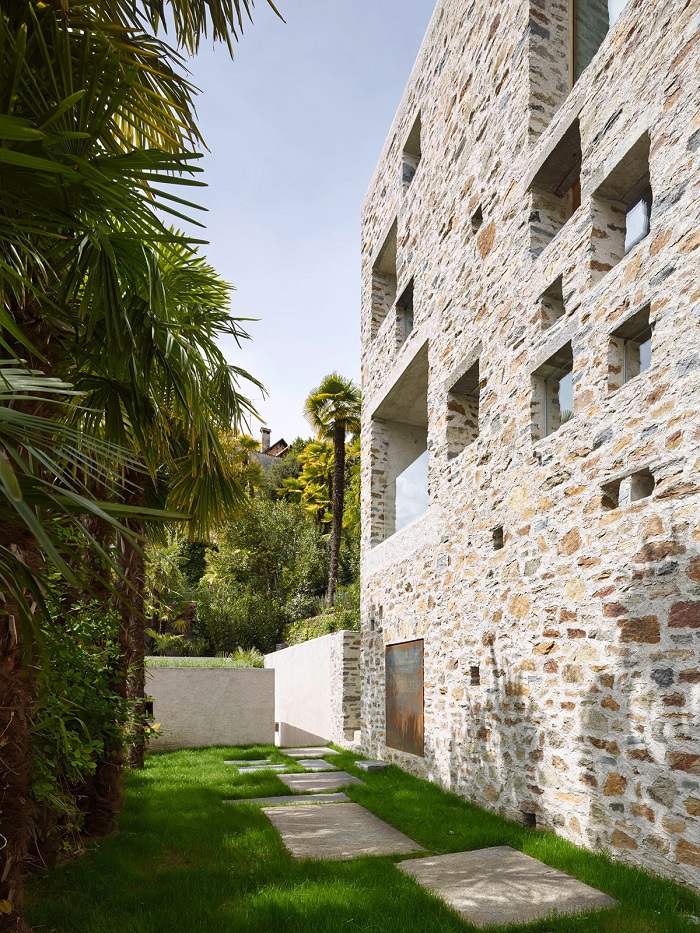 Source: www.marmomac.com